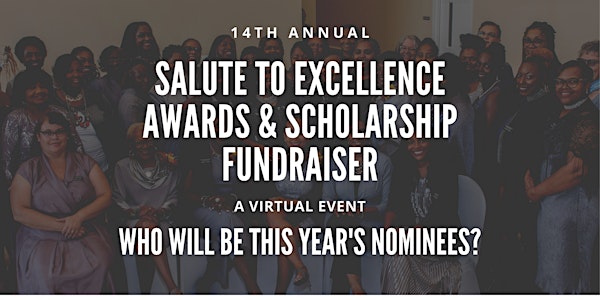 14th Annual Salute to Excellence Awards & Scholarship Fundraiser
Thank you for supporting our Virtual Salute to Excellence Awards & Scholarship Fundraiser
About this event
Join the ladies of CBW as they host their 14th Annual Salute to Excellence Awards & Scholarship Fundraiser. Nominees in the nine Salute to Excellence Award categories will be revealed. We proudly present Mr. Arthur McFarlane, Great Grandson of W.E.B. Du Bois, as our Guest Speaker.
Winners will be announced in March 2023.
Tickets purchased to attend the December 3rd fundraiser grant access to the March 2023 Salute to Excellence Awards virtual program.
Awards recognized in the following categories are:
Annette J. Funn Community Excellence Award
Madam C.J. Walker Business Award
Myrtle M. Patten Health Award
Harriet Elizabeth Brown Education Award
Ailene Stamper High School Youth Award
Ailene Stamper Middle School Youth Award
Harriet Tubman Woman of the Year Award
CBW Member Award for Community Excellence
CBW Member of the Year Award
100% of the proceeds from this event will provide college scholarships for Calvert County Public School 2023 graduates. In CBW's fourteen-year history, we have raised more than $114,000 and helped 65 high school graduating seniors reach their goal of academic excellence.
For more information, contact the CBW Co-Chairs at cbwste2022@gmail.com.
The mission of CBW is to address issues concerning education, health, economic empowerment and overall well-being of African American women and families within Calvert County. This mission includes our vision to improve the quality of life for African American families.