14th Annual Keeping Children Safe Conference

Tuesday, October 20, 2015 from 7:30 AM to 4:00 PM (MDT)
Event Details

  The Governor's Task Force on Children at Risk
ABOUT OUR SPEAKER
The Governor's Task Force on Children at Risk is pleased to welcome Laura van Dernoot Lipsky, founder and director of the Trauma Stewardship Institute and author of Trauma Stewardship: An Everyday Guide to Caring for Self While Caring for Others.  
At age 18, she regularly spent nights volunteering in a homeless shelter. From there, she went on to work with survivors of child abuse, domestic violence, sexual assault, acute trauma, and natural disasters. Simultaneously, she has been active in community organizing and movements for social and environmental justice and has taught on issues surrounding systematic oppression and liberation theory.
Over a decade ago Laura experienced what she calls a near-psychotic break. It was the result of years of witnessing and being intimately involved in trauma without tending to herself in the necessary ways. After that, she began a journey of inquiry into the lasting effects on individuals and groups of exposure to the suffering, hardship, crisis, or trauma experienced by humans, other living beings, or the planet itself. She offered her first version of a workshop on trauma stewardship to a group of public health workers in 1999. Since then, she has trained a wide variety of people, including zookeepers and reconstruction workers in post-Hurricane Katrina New Orleans, community organizers and health care providers in Japan, U.S. Air Force pilots, Canadian firefighters, public school teachers, and private practice doctors. She has worked locally, nationally, and internationally. Laura is known as a pioneer in the field of trauma exposure.
For more information about Ms. Van Dernoot Lipsky and the Trauma Stewardship Institute, please visit http://traumastewardship.com/ as well as watch her recent TED talk at the Washington Corrections Center for Women. 
NEW THIS YEAR- CHILD FORENSIC INTERVIEWER TRAINING AND PEER REVIEW
We are pleased to sponsor in conjunction with the Idaho Network of Children's Advocacy Centers the Statewide Child Forensic Interviewer Training and Peer Review the day before our Keeping Children Safe Conference.  This will be held Monday, October 19 from 12 PM to 5 PM.  
Those who attend the Peer Review and need travel or lodging assistance should reveiw the Scholarship Information provided on this page and follow the instructions to make a scholarship request.  If you attend the Peer Review on scholarship you are required to attend the Keeping Children Safe Conference the following day.
An afternoon snack will be provided during the Peer Review.   
For questions and information regarding the Peer Review please contact Kathy Downes at 208-234-2646 or email to Kathy@brightcac.org.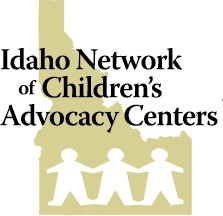 GENERAL CONFERENCE INFORMATION
During the luncheon you will have time to network with fellow colleagues and attendees. Lunch will be approximately 1.5 hours.  
Conference participants may pick up their packets starting at 7:30 AM on the day of the event.  A light breakfast will be available.  The conference will start at 8:30 AM.  
Overnight guests can receive a discounted rate by mentioning Keeping Children Safe group rate when making hotel reservations.  Deadline for this special rate is October 2nd. Call 208-343-1871 to make your reservations.  
A Certificate of Attendance will be given to those who attend.  POST and CLE credits are pending.
PLEASE SEE IMPORTANT SCHOLARSHIP INFORMATION IN SIDE BAR
FAQs
What are my transport/parking options getting to the event?
Ample free parking is offered onsite at The Riverside Hotel.  Additionally, The Riverside Hotel is conveniently located less than 10 miles from the Boise Airport. They provide complimentary rides to and from the airport for all hotel guests.
To arrange a ride from the airport, to the hotel, please call the hotel after your plane lands and you have picked up your luggage. The hotel will send the shuttle driver for you. Please call 208-343-1871.
Upon checking in to your hotel room, you may arrange your departure shuttle to the airport, on the half-hour, with the Front Desk.
Can I update my registration information?
Yes, visit eventbrite.com, log in to your account and select Account Menu.  Then select My Tickets and locate the event.  Select Manage Order.  Select Edit, make your changes, then Save.  
Do I have to bring my printed ticket to the event?
You do not need to bring a printed ticket.  Online check-in will occur the morning of the event when you pick up your packets and name badges.
When & Where

The Riverside Hotel
2900 East Chinden Boulevard
Boise, ID 83714


Tuesday, October 20, 2015 from 7:30 AM to 4:00 PM (MDT)
Add to my calendar
Organizer
Mindy Peper, mindy@idcartf.org, www.idcartf.org
***SCHOLARSHIP INFORMATION***
Please read carefully!
Scholarships are limited.  If you request a scholarship and do not show up or cancel by 10/6/17,  you will not be eligible for a scholarship the following year.
Scholarships only cover:
Mileage or airfare (whichever is less) and/or

1 night stay at the Riverside Hotel.
Scholarships do not cover:
Meals

Parking

Luggage fees

etc...
To be able to accommodate as many people as possible, you may be asked to double up on rooms if you are traveling with multiple people from your agency as well as carpool if you are requesting mileage.
If you receive a scholarship for a room you need to reserve the room (see reservation procedures in the General Conference Information)  on your personal or agency credit card. When you attend the conference the charges of the room will be billed to our master account, not your card. 
If you receive a scholarship for travel you need to book your airline ticket and save your receipt and itinerary or if you are driving, note your mileage. In either case, you will need to fill out a reimbursement form and a w-9.
To apply for a scholarship:
Email Ms. Peper at mindy@idcartf.org with subject line "KCS Scholarship Request"
In the body of your email please include your name, agency, position, address, and phone number.
Next, include what you are requesting (lodging, travel, or both) and if you have multiple people be sure to include their information as well. Please note who will share rooms and who is carpooling.
Finally, include an estimate for airfare or an estimate of your round trip mileage (300 miles* .54/mile= $162).
Example:
Jon Smith, Idaho Agency, Detective, 123 Main St, City, ID, 83772, 208-123-1234
Jon Smith- room and airfare
Sally Peters- room and airfare
Mary Moore- airfare
Sally and Mary will share a room
Airfare is $150/person
If your request is accepted you will receive an email approval.  Please attach the email approval to your completed reimbursement form and w-9 and appropriate receipts and give them to Ms. Peper on the day of the conference.