Description
The Utah Division of Indian Affairs celebrates the 14th anniversary of the Governor's Native American Summit, July 11-12, 2019 at Utah Valley University in Orem, Utah. This year's theme is "Planting Seeds, Strengthening Roots." The theme reflects our focus on working together to strengthen family and tribal communities in order to build a better future for Utah's Native American population.

---
Keynote Speaker(s):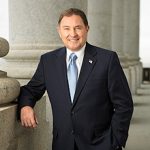 Governor Gary R. Herbert has led Utah's recovery from the Great Recession to a position of national economic prominence. His focus on economic development includes attracting businesses and investment to the state while helping homegrown businesses flourish.
The Governor is focused on four cornerstones to strengthen Utah's economy: education, jobs, energy and self-determination. As a result, Utah has become a premier destination for business, jobs, and an unsurpassed quality of life.
As Utah's 17th Governor, he took the Oath of Office on August 11, 2009. Prior to becoming the states' chief executive, Governor Herbert served as Lieutenant Governor for five years and a Utah County Commissioner for 14 years. Governor Herbert and his wife, Jeanette, are the proud parents of six children and 16 grandchildren.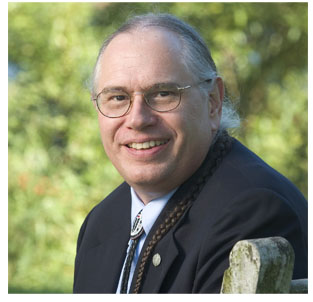 Terry Cross (adult session keynote): Terry (Ha-ne-ga-noh), an enrolled member of the Seneca Nation, received his master's degree in social work from Portland State University in Portland, Oregon. He is the founding executive director of NICWA, now serving as senior advisor. He is the author of Positive Indian Parentingand co-authored Towards a Culturally Competent System of Care, published by Georgetown University. He has 40 years of experience in child welfare, including 10 years direct practice.
---
Host Tribe: Paiute Indian Tribe of Utah
This year, we are honored to have Paiute Indian Tribe of Utah serve as Host Tribe for the 14th Annual Governor's Native American Summit. Come prepared to learn more aobut the Paiute Indian Tribe of Utah as they share their culture through cultural performances, hands on make-and-take crafts and tribal highlights during the morning plenary sessions. We will provide updates as details are finalized.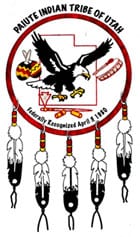 ---
Draft Event Schedule:
Thursday, July 11, 2019
7:00-8:30 AM: Check In and walk up registration
8:30-10:30 AM: Morning Plenary Session
10:30-10:45 AM: Break
10:45-12:00 PM: Morning Breakout Session (Youth and Adult)
12:00-1:00 PM: Lunch
1:00-4:00 PM: Afternoon Breakout Sessions (Youth and Adult)
Friday, July 12, 2019:

8:30-9:15 AM: Morning Pleanary Session
9:15-9:30 AM: Break
9:30-12:15 PM: Morning Breakout Sessions (Youth and Adult)
12:15-1:15 PM: Lunch
*Draft agenda, subject to change.
---
Parking:
Free parking will be available for Summit attendees. We will provide more information as details are still being finalized.