Description
Join us for the 148th Annual Banquet and Awards Gala for an evening of libations, dinner, dancing, and Award Ceremony. Black Tie Event.


Awards Presentation
Judicial Honoree of the Year
The Honorable Herbert B. Dixon, Jr.
The Superior Court of the District of Columbia
Lawyer of the Year
Ellen M .Jakovic, Esq.
Partner at Kirkland & Ellis, LLP
Chair, American Bar Foundation Fellows

The Honorable Annice M. Wagner Pioneer Award
The Honorable Vanessa Ruiz
Senior Judge, District of Columbia Court of Appeals
and President, International Association of Women Judges
President's Distinguished Career Award
Robert L. Weinberg
Past President, The DC Bar (1978-79)
Past President, The Bar Association of the District of Columbia (1994-95)

The Suzanne V. Richards Foundation Grant

Tickets:
Each ticket includes libations, dinner, award ceremony, and dancing.
Sponsorship Opportunities
Platinum Sponsor $5,000
10 Tickets
Full-Page Ad
Logo on Signage, Marketing Materials, and on Website
Gold Sponsor $3,500
10 Tickets
Half-Page Ad
Logo on Signage, Marketing Materials, and on Website
Table Sponsor $3,000
10 Tickets
Name on Table
Logo on Signage, Marketing Materials, and on Website
Advertisement Sponsor
Half-Page Ad in Program: $250
Full-Page Ad in Program: $500
Inside Front or Inside Back Cover Ad in Program: $1,000
Back Cover Ad in Program: $2,500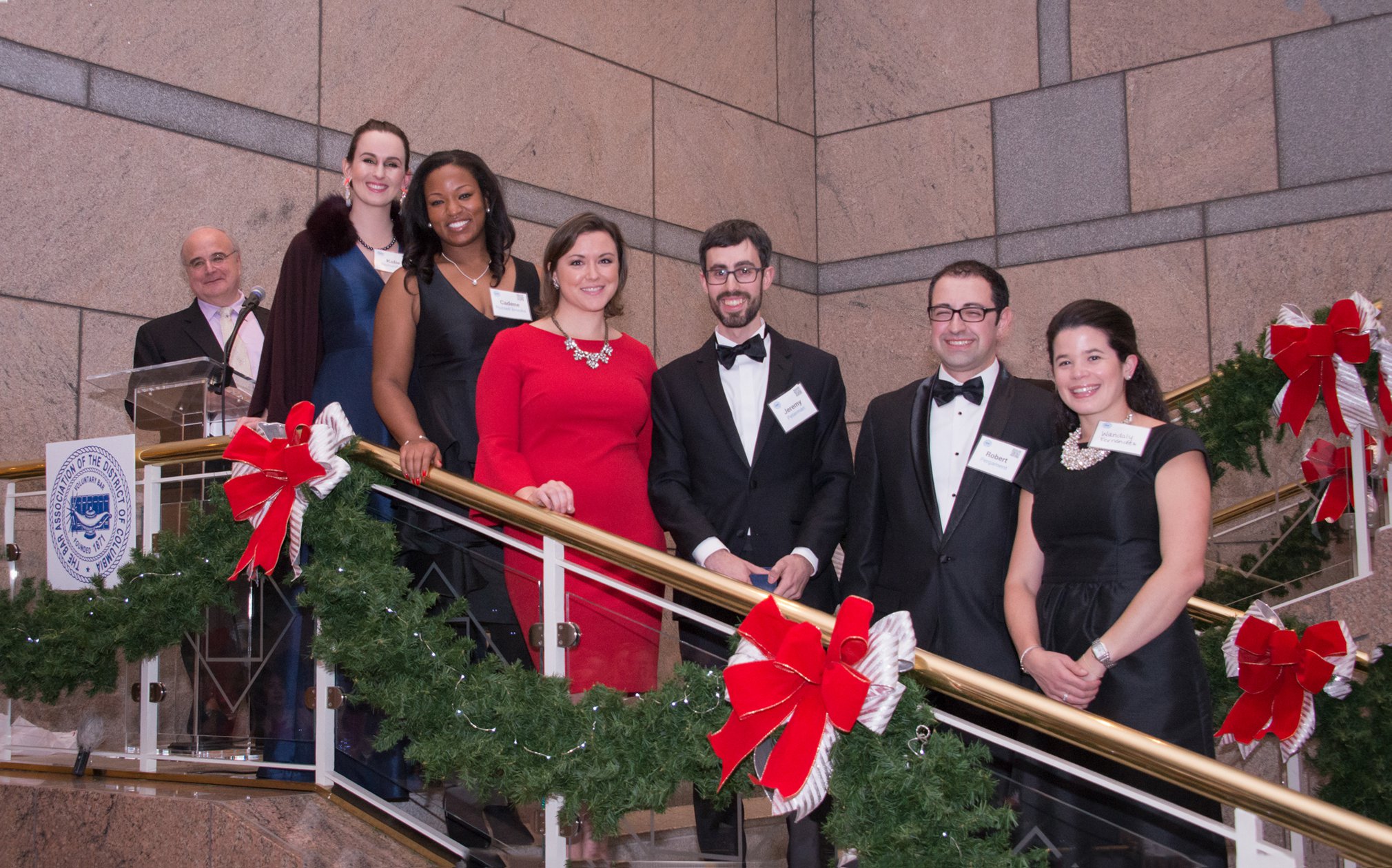 ---
FAQs
Not a BADC member?
Join today to receive our discounted ticket prices.
Is there a dress code for this year's gala?
The event is black tie
I am a judge. How do I register?

Purchase a "judge" ticket on this page.
I am a sponsor of this event. How do I register attendees?

Once you purchase the registration options send the names and email addresses of your guests to info@badc.org and indicate the sponsorship level.
Where do I park?
We've secured valet parking for all guests, for $15. There is also street parking and nearby garages.
Can I donate to the FBADC?

Yes. You may donate any amount of your choosing by adding "Donation to the FBADC" to your purchase.
Does a donation include admission to the annual banquet?

No. To attend the annual banquet you must purchase a ticket or be a sponsor of the event.
Can I update my registration information?
Yes. Simply login and update the information on your ticket. A guide on how to do make edits/updates can be found here.
I am placing an ad. When is my artwork due?
November 29, 2019 at 5pm Eastern.
Questions?
Contact info @ badc.org.