An Exploration of Creative Wellness Practices
About this Event
The Whole Self Women's Retreat is a full day event where women be given an opportunity to explore a series of creative, expressive, and physical practices, which promote good health and total wellness. 
This is a multifaceted, full day, virtual* retreat. Throughout this retreat, you will be trained** to become cognizant of your mind, body, and souls' strengths, deficits, and immediate needs, by exploring a variety of expressive practices.
Upon completion of this event, you will leave with information and strategies to pursue and begin to maintain wellness. You will be encouraged to be proactive as opposed to reactive to common stressors; and you will begin to mediate your internal responses to unexpected or unpredictable external factors. 
Implementing strategies provided will improve your daily quality of life, empowering you to access resources which can will assist you in maintaining optimum wellness.
*Select VIP options offers limited in person participation
**We hope to offer professional development credits which may be applicable to some profession and careers.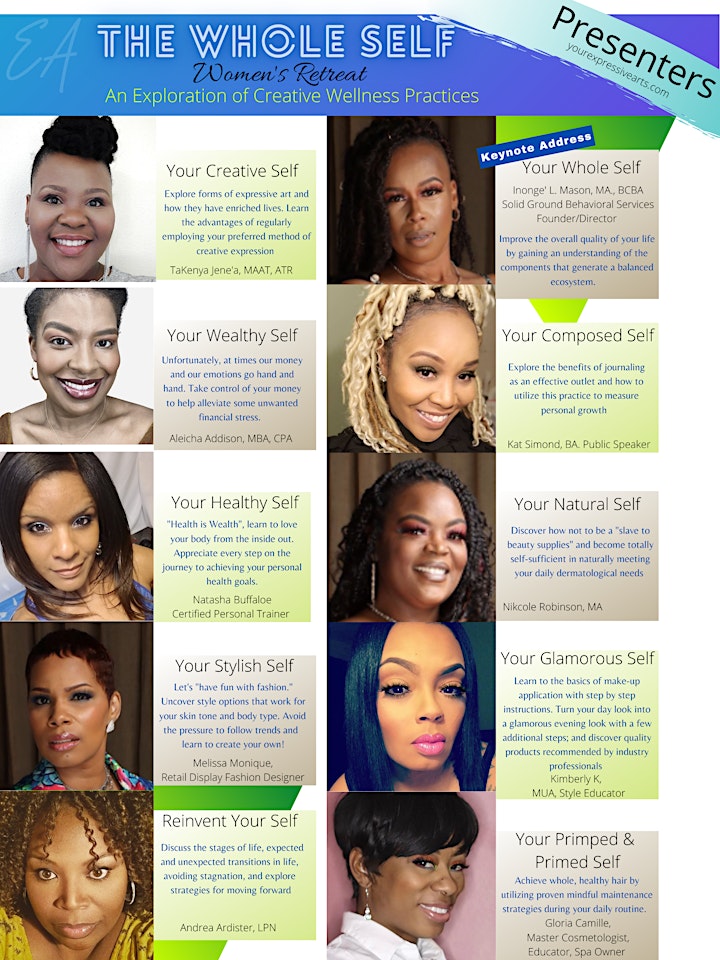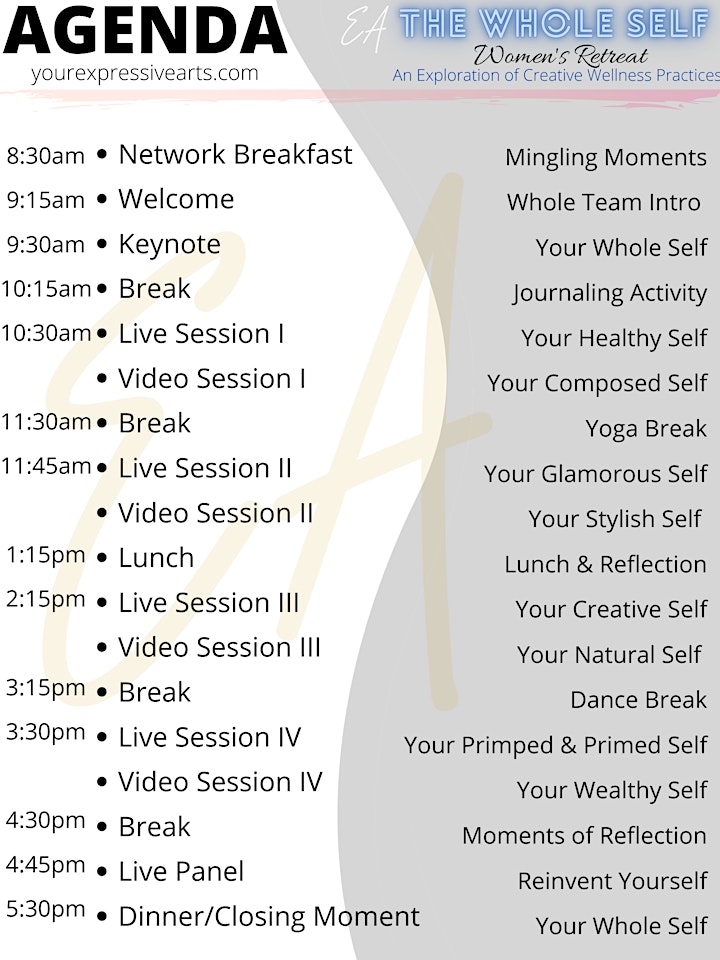 Date and Time
Location
Refund Policy