In this interactive event, Dr. Shelly M Jones will share the story of Dr. Gloria Ford Gilmer. Come to learn, connect and be inspired!
About this Event
Dr. Gloria Ford Gilmer became the first Black woman to publish a research article on mathematics in 1956. This is one of many "firsts" that Dr. Gilmer accomplished in her illustrious career. Her later work featured the fascinating mathematics of the patterns found in braided hair, and she is considered one of the leaders in the field of ethnomathematics.
Shelly M. Jones, Ph.D. is a Professor of Mathematics Education, at Central Connecticut State University in New Britain, CT. She received degrees from Spelman College, the University of Bridgeport, and Illinois State University. She has been an educator for 28 years.
Mathematics is as ancient as mankind, and both have common origin in Africa. But open up a mathematics textbook and an image or description of a Black mathematician will most likely not appear. In this interactive virtual event for all ages, hear from Black scholars about the African origins of mathematics, and the history and accomplishments of Black people in mathematics.
After the main event with Dr. Jones, we will provide open ended space for community discussion on the needs of Black students of all ages and educators.
This event is for all ages.
After you register, you will be emailed a Zoom link to join the event.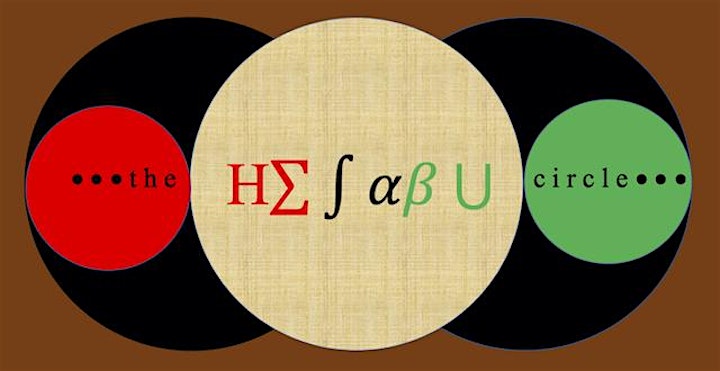 What is the Hesabu Circle?
The Hesabu Circle is a space for mathematics exploration and connection for the entire Black community, from Pre-K to Post-Doc.
Hesabu is the Kiswahili word for Mathematics.
What are the Goals for The Hesabu Circle?I. Provide Black students a safe space for contextually and culturally relevant exploration and discovery of mathematical and statistical concepts that simultaneously transcend and encompass traditional curriculumII. Provide tutoring and supplemental instruction for Black students in need during and beyond the COVID-19 pandemicIII. Provide resources for Black families to learn and grow in their mathematical identity, and provide connections to community resources that foster this growth
How can the Hesabu Circle serve your family?
Please complete this survey to let us know: https://forms.gle/LMauicq6vZEhSUYk8