14. Pisano Müşteri Deneyimi Buluşması'na Davetlisiniz!
About this event
5 Kasım Salı günü, 19-21:00 saatleri arasında Fincube'de 14. kez bir araya gelecek ve İnovasyon Deneyimi'ni konu edeceğiz.
Pisano Müşteri Deneyimi Buluşması'nda panelist olarak sahne alacak isimler:
Limak Teknoloji'de Dijital Dönüşüm ve Yeni Teknolojiler Kıdemli Müdürü olarak görev alan Güliz Akar
Aygaz'da Pazarlama ve İnovasyondan Sorumlu Genel Müdür Yardımcısı olarak görev alan Rıdvan Uçar
QNB Finansbank'ta Startup Engagement Manager olarak görev alan Özge Öz
Panelin moderatörü ise Koçfinans'da İnovasyon ve Dijital Dönüşüm Müdürü olarak görev alan Erman Taylan.
Araştırma sonuçlarına göre tasarlanan 14. Pisano Müşteri Deneyimi Buluşması'nın teması "İnovasyon Deneyimi" olarak belirlendi. Bu tema çerçevesinde şekillenen buluşma, etkinlik öncesi ve sonrasında konuşmacı ve katılımcıların birbirleri ile sohbet edebileceği, networking imkanı sunan Happy Hour ve Panel oturumlarından oluşacak.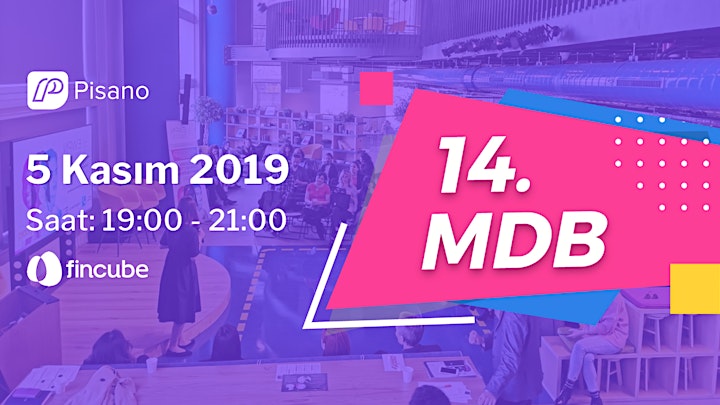 Fincube Nedir?
Fincube: QNB Finansbank bünyesinde kurumiçi Ar-Ge çalışmalarını yönetmekle beraber, erken aşama startupların büyümesini hızlandırmaya yönelik kurgulanmış bir programdır.
Etkinlik alanına girişler için QNB Finansbank kapısı değil, Fincube girişinden (arka kapı) yapılacaktır. Lokasyona linke tıklayarak ulaşabilirsiniz: https://goo.gl/maps/tPvoUJcSt2p
Organizer of 14. Pisano Müşteri Deneyimi Buluşması
A great customer experience starts with understanding the customer, evolves with continuous engagement and perfected through real time actionable insights.
At Pisano, we develop a platform where businesses can collect feedback through physical and digital touch-points, integrate customer data from all sources in their workflows, engage with their customers in real time and analyze metrics that actually matter.