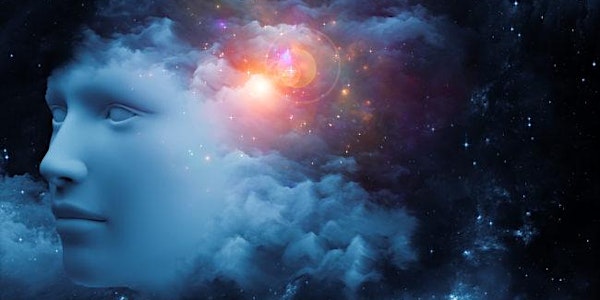 14 Day Dreamwork Course Understand & Become Conscious in Your Dream Travels
Remember How to Understand Your Dream Language & Become Conscious in Your Dreamtime.
Refund Policy
Contact the organizer to request a refund.
Eventbrite's fee is nonrefundable.
About this event
See Early Bird Discount Promo Code Below.
This is a 14 day Academy Certification Course. There will be 3 live classes held each Saturday on 5/15, 5/22, & 5/29 from 6pm - 8:30pm PT ea date. There will also be an interactive forum to connect, share, Q&A with course participants & the facilitator in between the live classes.
This course will help you understand your dream language & the messages your dreams are telling you. It will also help you become aware/conscious in your dreamtime, helping you to heal & achieve clarity, balance & harmony in your waking life, clearing your path for personal & spiritual progress.
People have always wondered about the meaning of their dreams.
Can dreams be about future or past lives or events? Are dreams glimpses of parallel realities? Do loved ones & Spirit Guides visit us & communicate with us in our dreams? What are the messages? Can dreams help us heal past traumas? How can dreams help me in my every day life? Why are dreams so confusing? The list goes on...
Indigenous and ancient cultures, and even psychologists place a high importance on our dreams for mental health, physical health, emotional well-being & problem solving. We also know dreams can be used for prophecy, creating a world we desire, healing past hurts, and conscious connection with the spirit world.
History tells us that the most genius & creative people of our times all placed importance on & worked with their dreams.
If you have a desire to understand & work with your dreams & become awake in your dreams then you'll want to take this course. You will learn to interpret your personal dream language, and with the tools of this course be able to become conscious throughout your dream time. You will also work together in this course to help others with their dreams, so bring a dream that you might want help with interpreting.
Course Investment: $74 for the whole course after the Early Bird Discount Promo Code DREAMING25 for $25 off the full course price of $99. Expires 5/9/22.
This course will be recorded for those who aren't able to make any of the live classes.
About your facilitator:
Sharon S. Kumara continues to document & work deeply with her dreams & has documented hundreds of Lucid Dreams & Out of Body Experiences (OBE's) since the year 2000. Sharon has a successful practice in the Portland area as a Psychic-Medium, Hypnotherapist, Past Life Therapist, Channel, Speaker, Metaphysical Teacher, Student & Paranormal Researcher. She is the founder of Light Journeys Metaphysical Faire & The Kumara Academy of Transformation. Sharon has been helping people remember their True Self since 2004. www.sharonsananda.com www.kumaraacademy.com