(14) "Congrats-PAID IN FULL"2014EMF July 4-7 Couple Pkg at the Astor Crowne for Monique & Adrian-34C*

Friday, July 4, 2014 at 1:00 PM

-

Monday, July 7, 2014 at 4:00 PM (CDT)
Event Details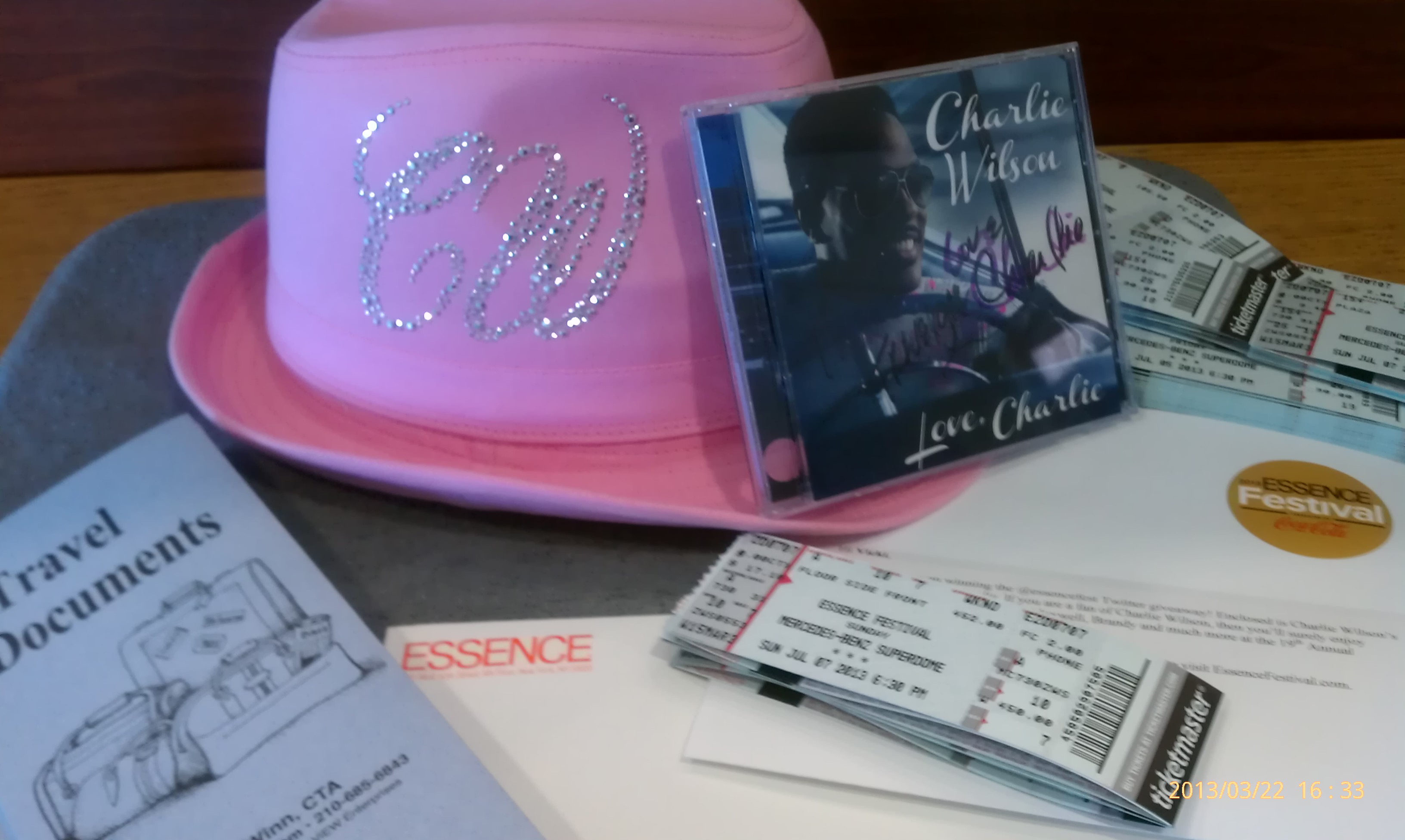 Come Celebrate Our 6th Year Providing Fantastic Payment Plan Packages to the Essence Music Festival!!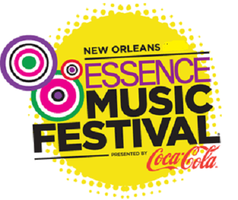 Choose our
 4Day/3Night Packages 
(We Missed You In 2013 - Let's See You In 2014!)
Start on July 3rd (Friday) and end July 8th (Monday) additional Days maybe added subject to Hotel room availability for $275.00/additional night
Payment Plans are setup to meet the Hotel request for 90-60 days Full payment and are nonrefundable.
If you are driving in please be advised that Parking is Charged daily and is not covered in  Package.
Name changes or allowed up to 60 day of departure Your arrangements are asssured as long as the payment schedule is followed any alterations may result in adjustments. Once the names are given to the Hotel- NO-changes can be made without a $50/charge!
Another Key Point all Hotels require the party to Check-in with a credit card for incidentals or if using a debit card a reversible charge of $200-300, which is lifted in 7-10 days that may affect your spending and shopping plans
Hotel Packages- Located in or 2/3 blocks from French Quarter
********************
The Essence Music Festival Tickets in our packages are the actual tickets to the concert
to give you some information:
Stage = Mainstage
1 is the floor section inner front outer(outside the white ring) is the back floor section. 2 is the Plaza seating (where our clients are)  and outer 2 is Loge seating 3. Terrace seating and 4. Upper Terrace Seating
5-6-7-8 are where the SuperLounges Stages  are located 
(the clients that book with us in July/August have the best opportunity for geat seats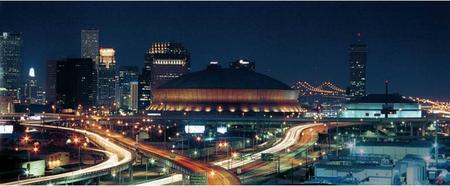 **********************
Astor Crowne Plaza
Couple - 3Night/ $ 2405
(King Bed/Room)
Payment Plans start Aug 2013 thru June 2014- 10 payments of $240.50 
Each Monthly Payment will be opened 15 days before the month
(example: Jan 2014 will be open Dec 15th)
December is off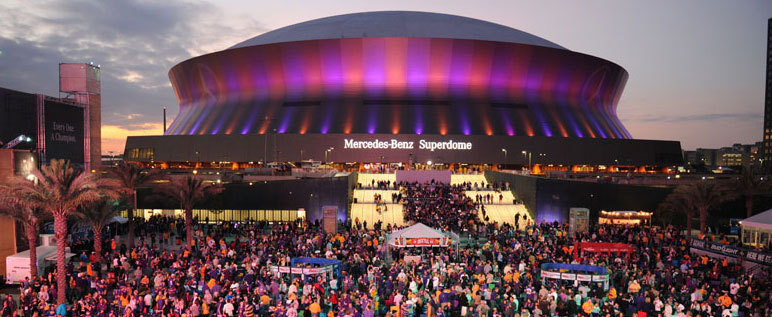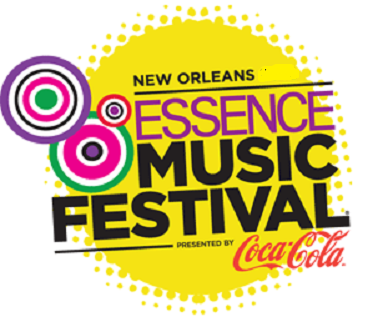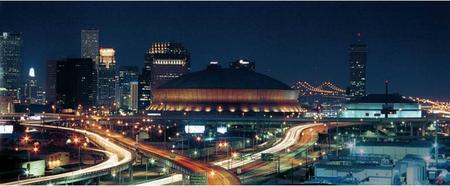 Monique and Adrian
Come Celebrate the 4th with Us!
******************
 (If you want a similar package Contact: Packages by Travelgal4U - viewenterprises@aol.com- 210-685-6843)
What is included in the packages
(1) Hotel room, taxes and fees, baggage fees
Following per couple
(2) Welcome event - Guest Arrival Day Thursday
Food/Drinks*Gift Bag* per couple
Festival T-shirt (please tell us your  T-shirt Size in your package payment plan!!)
(3) 3 Day Streetcar Pass (Great for exploring the French Quarter, French Market & many more) per person
(4)  Mid-day Cruise - Premier Essence Event (Full Lunch Buffet, Open Bar- Top shelf Drinks and Professional DJ) per person
(5) Essence Music Festival (Section 2) Plaza Level  3 day (See picture of Superdome above) for each person
(6) Round-trip Shuttle service for 3 days EMF concert / jazz club and new this in 2014 shuttle to/from the mid-day cruise! Yes, again per person
Deposits and Packages Arrangements are NONREFUNDABLE – But will do name changes up to 30 days from event! Monthly Payment Plan to Start August 1, 2013 - you have all days within month to make payment BUT if payment fall in to the following month a $25 fee will be assessed!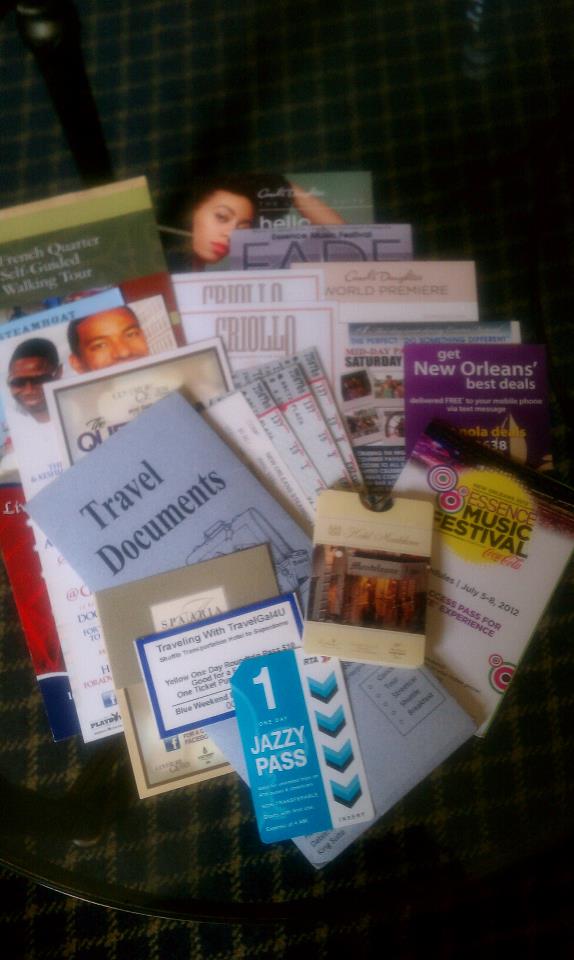 BE SURE TO SAVE THIS WEBSITE IN YOUR FAVORITES!!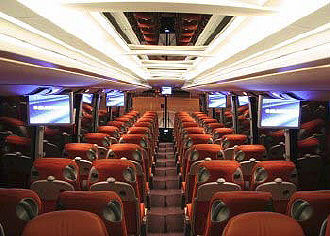 Shuttle in Comfort 
Contact Vicki "Travelgal4U" if you want a package like this at viewenterprises@aol.com or 210.685.6843
When & Where

New Orleans


Friday, July 4, 2014 at 1:00 PM

-

Monday, July 7, 2014 at 4:00 PM (CDT)
Add to my calendar
Organizer
Travel WithTravelgal4u Packages by BrownSugar Travel @World ViEW Enterprises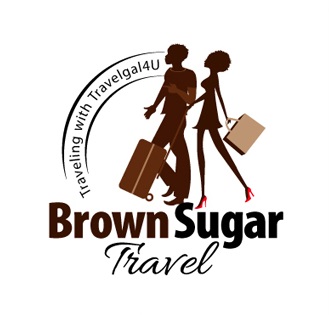 Travelgal4U
BrownSugarTravel of World ViEW Enterprises was started on the premise that nothing beats personalized service, experience, and attention to detail. While many Internet sites promise special deals, travelers are often unaware of restrictions, exceptions, and fine print. Making the right choices based on price alone is not always the best course of action for travelers. We hear too many stories of travelers regretting that they didn't call us first.
Let Vicki find places for you to enjoy!!
If you are comfortable and want to make your travel plans visit:
or
http://worldviewenterprises.travelscream.com/
!!!Step off to find great travel deals!!!
Let Vicki find places for you to enjoy!!
If you are comfortable and want to make your travel plans visit:
or
http://worldviewenterprises.travelscream.com/
!!!Step off to find great travel deals!!!
(14) "Congrats-PAID IN FULL"2014EMF July 4-7 Couple Pkg at the Astor Crowne for Monique & Adrian-34C*