Description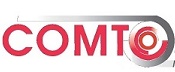 The Conference of Minority Transportation Officials (COMTO) of Northern California Cordially invites you to attend our 13th ANNUAL SCHOLARSHIP AND INDUSTRY AWARDS EVENT.
This year we will honor San Francisco Airport Commissioner Linda Crayton with COMTO'S LIFETIME ACHIEVEMENT AWARD.
Linda has served on the Airport Commission for 20 years, is Vice President of the Commission and has been a fierce advocate for minority business opportunities in aviation transportation.
COMTO will also provide scholarship awards to several worthy local minority college students who seek transportation careers. Event details are as follows:
Friday, March 24, 2017
The Marriott Hotel – Skyline Room
1001 Broadway Street
Oakland, CA. 94607
6:00 pm – No Host Cocktails
6:30 pm – Reception, Scholarship and Industry Awards Program
General Admission - $75.00 per person If purchased by March 20, 2017
After March 20, 2017 - $85.00 per person
Sponsorships - $1,000-$5,000 (Contact 415-701-4436 for sponsorship details)
RSVP by March 20, 2017
Pay online at https: www.comtonorcal.org
or send checks payable to:
COMTO of Northern California
P.O. Box 71855
Oakland, CA 94612-8055
For additional information, please email comto.norcal@gmail.com or call (415) 701-4436