Description
Ho Ho Ho Happy Holidays! Come join the merriest gathering in Atlanta this holiday season!! Bring your bike and your holiday spirit and join the crowd lighting up Atlanta for the holiday season! Dress up in costume and decorate your bike for a social ride to remember. Our bike ride will meander through the Highlands, Inman Park, downtown, midtown, Ansley Park, and Piedmont Park.

Please consider a minimum donation of $25 for the Leukemia Lymphoma Society. 100% of proceeds go toward our on-going efforts to fight and cure cancer in honor of the man who had more cheer than all of us combined, Warren Bruno.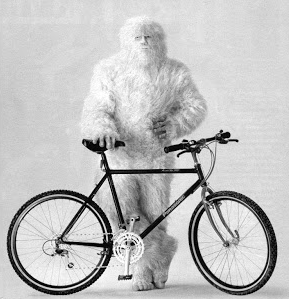 Once again we'll be having a COSTUME CONTEST voted by all the cyclists participating in the Santa Ride. The winner has the honor of being crowned with the coveted WB Holiday Bike, a smooth in-town cruiser, for the upcoming year!

More Details:


Gather: 5:00 Atkins Park (leaving from back parking lot of Atkins)

Ride Start Time: 5:30-6:00 (dark)

Distance: roughly 10 miles

Pace: extra slow and social pace / NO DROP (but no cue sheets, so don't be late)

Route: All through intown neighborhoods with 2 "rest" stops

What to do? Wear a costumes, decorate your bike, bring music and holiday cheer!