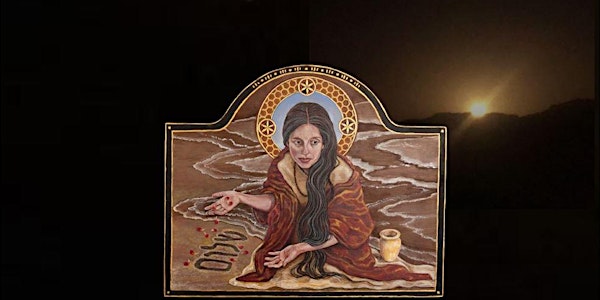 13th Annual Magdalene Moonrise Easter Celebration Live in person or Online
Raising the Divine Feminine to Awaken the World!
By Priestess Christy Michaels, M.A.
When and where
Date and time
Sunday, April 9 · 7 - 9pm PDT
Location
Unity In Marin 600 Palm Drive Novato, CA 94949
Refund Policy
Contact the organizer to request a refund.
Eventbrite's fee is nonrefundable.
About this event
13th Annual Magdalene Moonrise Easter Celebration
Sunday, April 9 at 7-9 pm PDT
*Early bird sign up get free gift. This celebration will fill up fast.
We're thrilled to be going LIVE in person and live streaming.
Featured artist presenting her work is Sue Ellen Parkinson. (Above painting called Choose Peace , shows Magdalene on the shores of the south of France where she has written in Hebrew in the sand the word PEACE)
Come with your hearts open and be inspired beyond belief as the internationally famous artists lead you on a journey to raise the Divine Feminine.
All your senses will be divinely activated through the Sacred Dance, the Sacred Music, the Sacred Art and the Seven Sacred Altars to the Divine Feminine.
Taste the dark sweet chocolate at the Black Madonna altar.
See the magnificent beauty of the Divine Female Trinity by the internationally famous artists, Sue Ellen Parkinson and Shiloh Sophia.
Smell the Spikenard oil as your crown chakra is anointed and blessed by the Priestesses and Priests of the Magdalene community, (*done in a Covid safe way.)
Hear the healing music as you enter the Sacred Sound Chamber, while the Angels whisper in your ear.
Touch your heart while you receive the Ampulla Blessing from the Divine Sophia to activate your Divine Nature.
We look forward to reuniting with you, our Beloved Community to create a
Sacred Field of Love to raise the Divine Feminine.
Joined with the Sacred masculine who loves and support us.
Priestess Christy Michaels, M.A. will lead the way to honor the wisdom of the Magdalene with the Artists, Musicians and Singers from our greater Magdalene Community. (See below)
For more information: www.gospelofmarymagdalene.info
* The first 60 people who sign up will get a free gift of one of Christy's most popular webinars.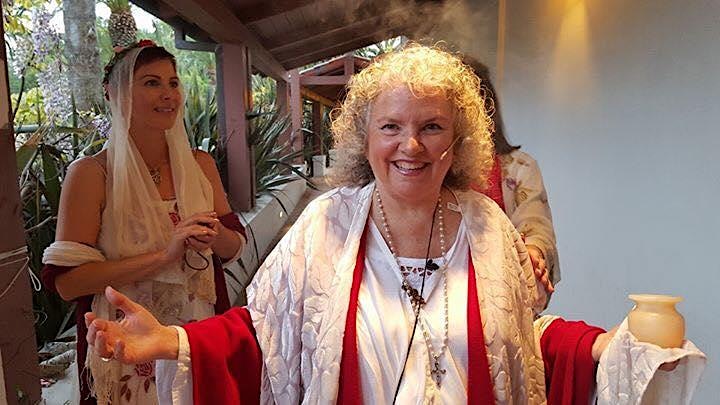 Priestess Christy Michaels, M.A.
Raising the Divine Feminine wisdom of the Magdalene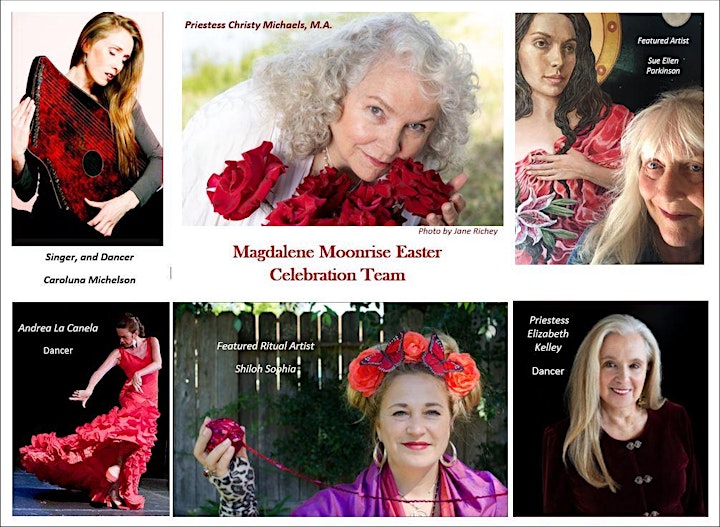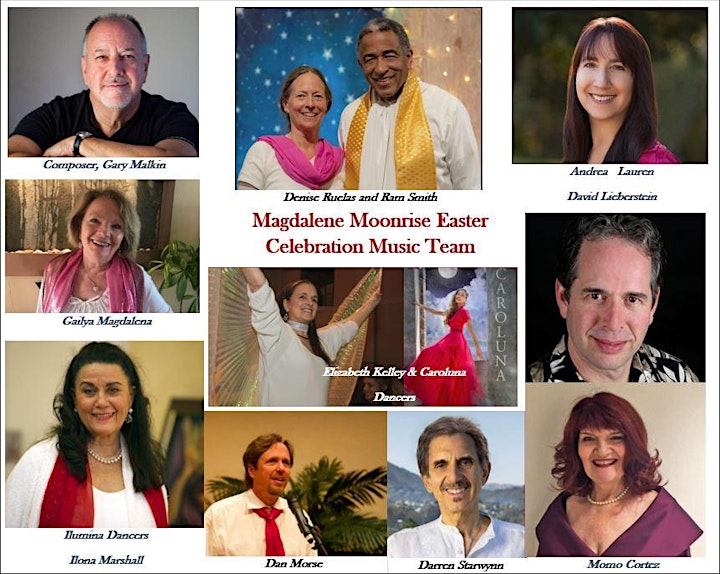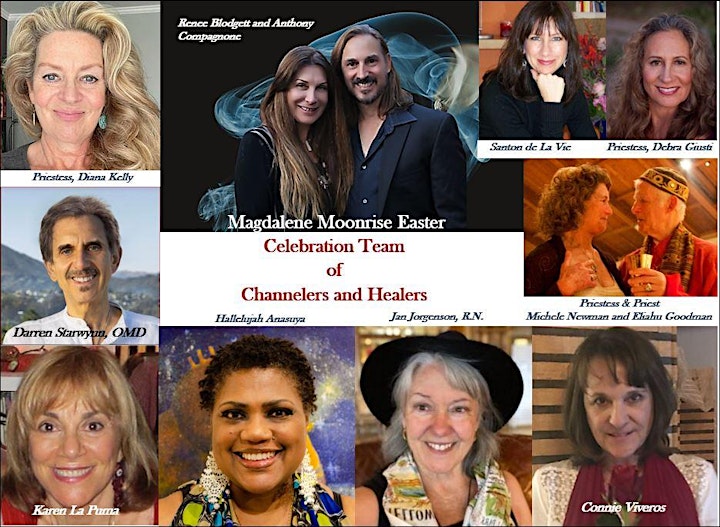 We will have a beautiful opportunity to be blessed at the Altars of Love created by the Channelers and Healers of our Magdalene Community. Be blessed by...
Priestess, Diana Kelly at the Magdalene / Sophia Altar https://lightofthesophia.com
Channelers Renee Blodgett and Anthony Compagnone at the Magdalene Altar https://bluesoulearth.com/renee-anthony/
Santon de La Vie Global Healer, founder Global Healing Initiative
Priestess, Debra Giusti, Author on Tips of Ascension
Darren Starwynn, OMD - https://drstarwynn.com/
Karen La Puma, astrologer, and author https://www.soul-source.org/
Priestess, Michele Newman, CrystalBowl SoundHealer https://www.highvibelife.io/sing-your-soul-song
Priest, Eliahu Goodman  https://www.facebook.com/EliahuGoodman
Dr. Melissa Sophia Joy, NP https://somatic-awakening.com/
Hallejuja Anasuya, Mystic Midwife, Spiritual Coach, Conscious Channel, www.Hallelujah-Anasuya.com
Jan Jorgensen RN, MA, Certified Music Practitioner, Public Health Nurse, Minister, Priestess
https://www.soundandlighthealingarts.com/
Connie Viveros channeler of the Divine Mother https://wwHw.spiritualinsightsradio.com/divinemother.html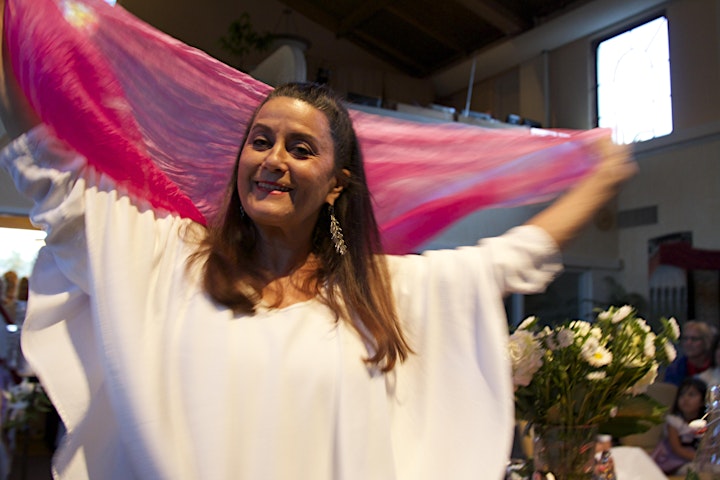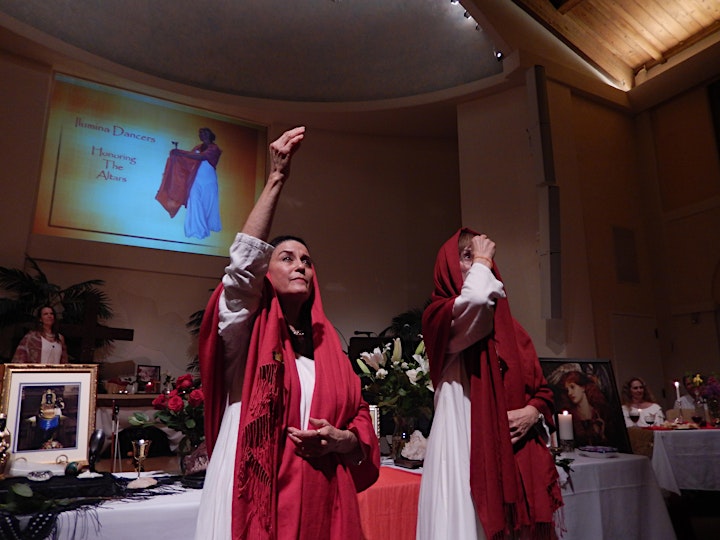 Ilumina Dancers:
Ilona Marshall dancing with
Karen La Puma and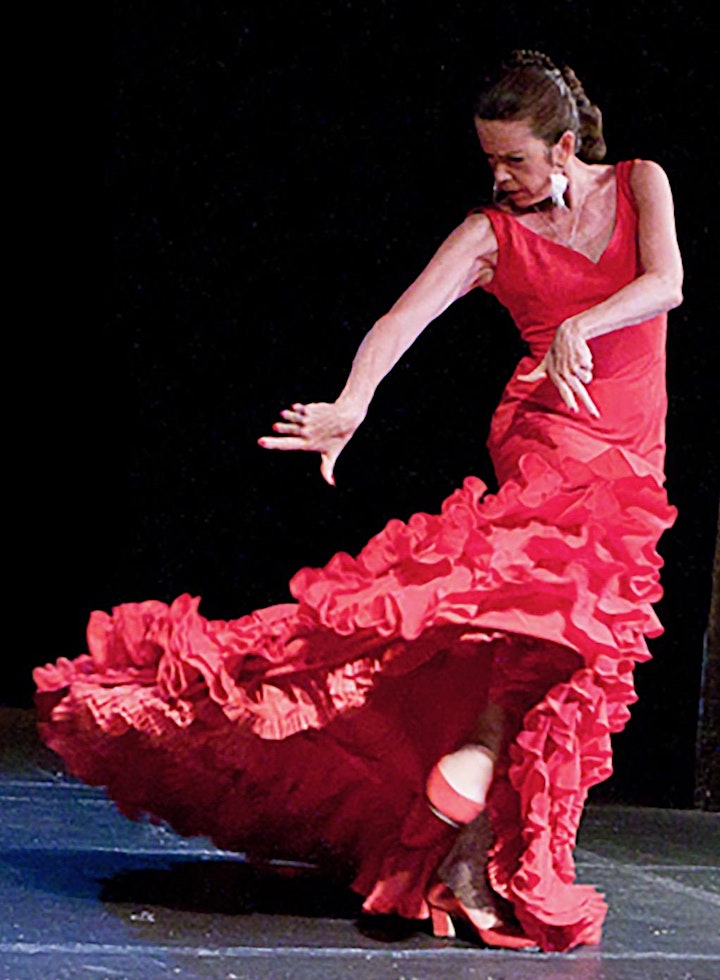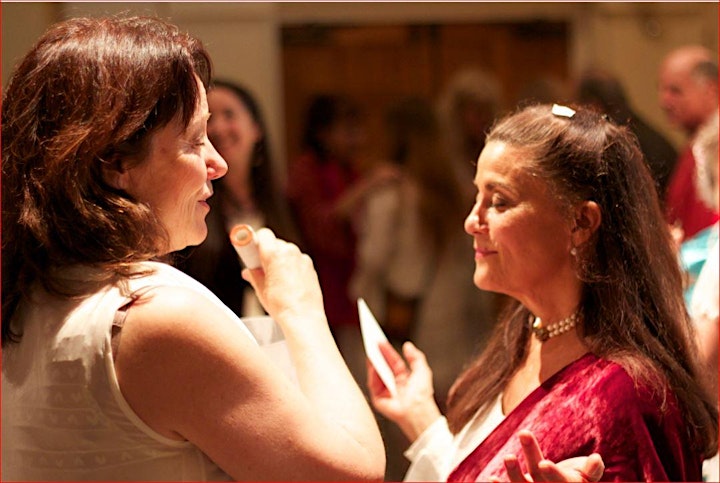 Priestess Ilona Marshall receiving a sound healing blessing from Priestess Jan Sara Jorgensen who is creating a special sound healing chamber for us at this years live community ritual blessing.
The men loved the sound healing blessings, too.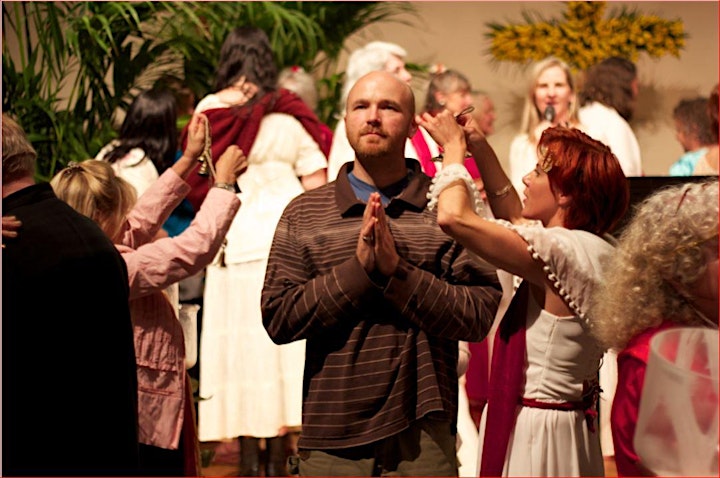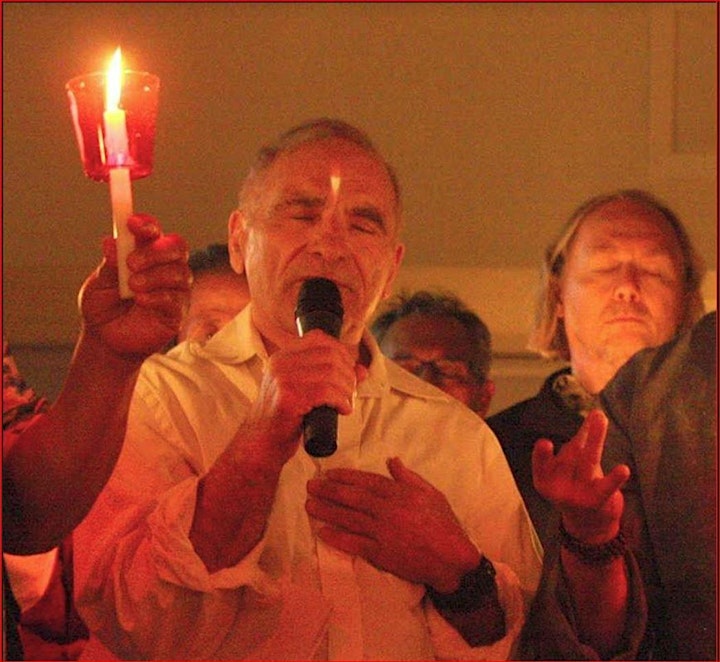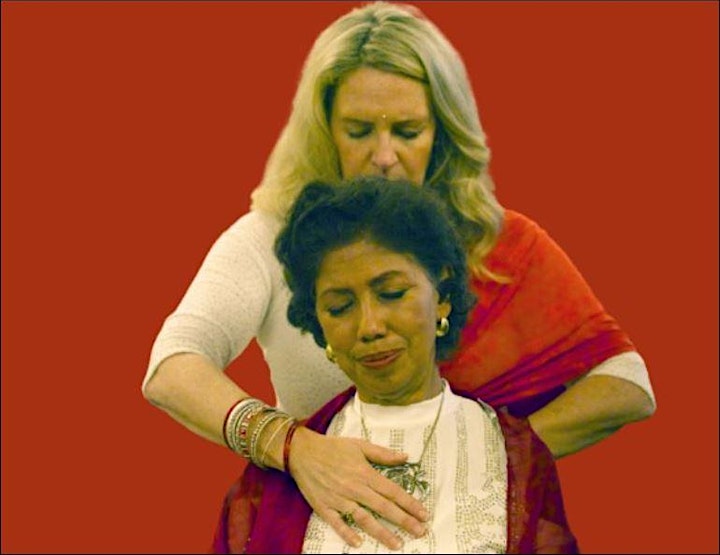 Priestess Diana Kelly blessing Amore Vera Aida
Blessings will be done from behind in a Covid safe way.
Joy abounds at the end of the Magdalene Moonrise Easter Celebration.