Event Information
Refund Policy
Contact the organizer to request a refund.
Eventbrite's fee is nonrefundable.
About this Event
Grades – 6-12
The 13th Annual Girl Leadership Summit Virtual Event is designed with girls in mind to help them discover future career and leadership goals.
Sponsored by TD BANK, NJM, PA Luberman and inTEST, girls will be inspired as they choose the path that speaks to them and connect with women who have led the way in medicine, business, law, politics, art, and industry.
Girls will start the day by meeting women in a variety of careers in our Career Cafe. They will have the opportunity to select two of these careers that they want to learn more about and attend a 15-minute session with those professionals!
From there they will take a deeper dive into multiple workshops learning about different careers in the career path they have chosen: Medical, STEAM, Outdoor/Environment, Trade Skills, Law/Politics, and Business/Finance.
______________________________________________________________________________________________________
When registering, girls will select their career path for the day from the workshops below:
The World's Healers: Interested in learning about possible careers in medicine? Then this is the path for you! Learn from female professionals in a variety of medical fields to learn if this may be a future career path for you! You will also learn how to respond in an emergency situation and how to relieve stress and anxiety.
The Future of Tomorrow: Science, Technology, Engineering, Art, and Math is the way of the future. Walking down this path will help you explore two of these careers and see what the future holds. You will learn how to design and construct your own structure.
Nature in your Future: This path will teach you about some of the exciting careers that revolve around the environment. Learn how, where, and what is needed to pursue careers that involve the great outdoors. Different experiments and activities, such as making a rain cloud, will teach you more about these different jobs.
Life is Hands-On: Ever wonder about the process behind everyday things? Taking this path you will learn the method behind that perfectly decorated cupcake as well as what it is like to be in the fashion industry.
The Jury is Out: Are you curious about what it's like to work in politics/law? The Jury is Out path could help you decide. Learn the ins and outs of this world as you venture down this path and see if this can be your future. Girls will have the opportunity to participate in a debate as well as learn how to state their case.
Ms. Entrepreneur: Have you ever dreamed of becoming a CEO, or owning your own business? Join us to learn about career readiness, planning, budgeting, business, and finance! You can learn how to blaze YOUR own path as a GOAL GETTER!
______________________________________________________________________________________________________
Supply List: All supplies for this event will be mailed to each registrant prior to November 15, 2020.
You will receive the link to the webinar in the confirmation email.
For questions about the program, please reach out to GSCSNJ Customer Care at 856-795-1560 or via email at customercare@gscsnj.org
______________________________________________________________________________________________________
A heartfelt thank you to all our 2020 Girl Leadership Summit Sponsors. Your support helps propel the Girl Scout movement and create the premier career exploration and leadership development event for the girls of New Jersey.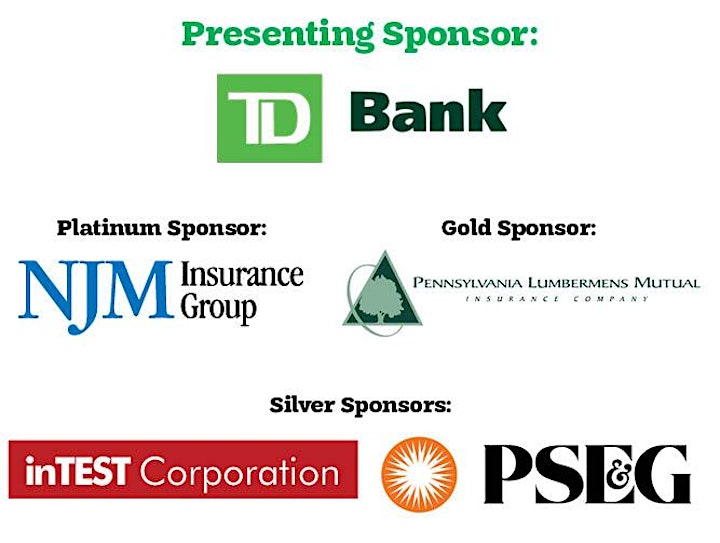 Important Information About Virtual Programs:
All events may close up to 2 weeks prior to allow the shipping of materials time.
Girls are expected to participate in programs to earn badges.
Girls will need to be on camera to confirm identity for safety.
No recording or pictures of presentation or participants is permitted.
Cancellations will be refunded up to 2 weeks prior to the event unless the supplies have already been sent out. The refund will be minus the nonrefundable Eventbrite fees, and a $5 service fee.
By registering for this program, you, your girl, and your family agree to abide by the Girl Scouts Internet Safety Pledge and Girl Scout Mission, Promise, & Law.
Date and Time
Location
Refund Policy
Contact the organizer to request a refund.
Eventbrite's fee is nonrefundable.