13th Annual Get Out and Grow Fall Festival and Walk n' Roll
About this Event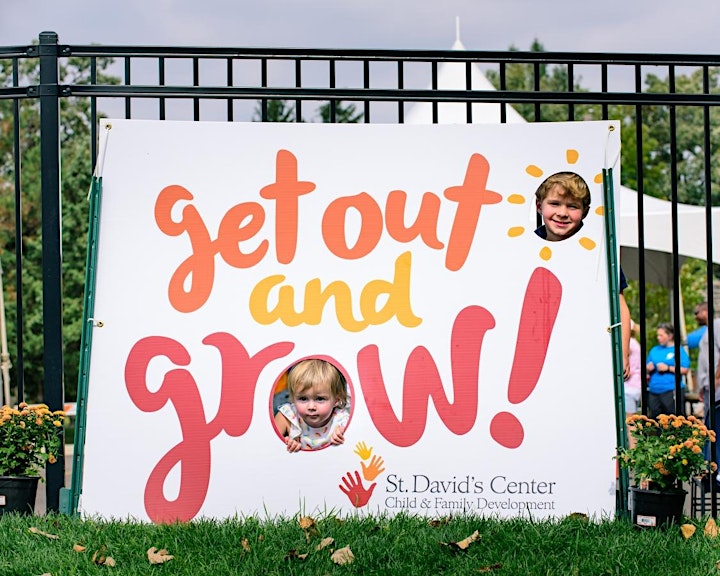 Our 13th Annual Get Out and Grow Fall Festival & Walk n' Roll celebrates the great outdoors and a family's place in it!  This event draws more than 1,000 participants of all ages and abilities to our campus, which includes 2.5 acres of DNR-designated wetlands and a School Forest.
The event will kick off with the inclusive Walk n' Roll followed by the Festival that will feature up-close encounters with animals and, nature as well as interactive art, music, and sensory friendly activities.
Go further and create a peer-to-peer fundraising page and raise critically needed dollars amongst your friends and family for children receiving services at St. David's Center. You will be redirected to our campaign page upon registering for the Walk n' Roll.
Need to Know Information:
- Rain or shine event.
- Only service animals are allowed on course.
- 1.75 mile out and back course on a mixed terrain surface.
- The Walk n' Roll will start on St. David's Center's Big Playground with a sensory-friendly start, and will wind through the School Forest and Minnetonka Trail System.
- Strollers, wagons, scooters, balance bikes and any mobility devices are allowed.
- Pedal bikes are not allowed.
- While the cost of the event is free, we ask that you register all individuals above the age of 1 so that we may be prepared for our participants.