Description
TICKETS SOLD AT THE DOOR!!!!!
The 13th Annual Fashion On The Square (FOTS3) returns to the lavish and lush InterContinental Hotel, 888 Howard St., San Francisco, CA. FOTS is one of the largest and longest running charity fashion show on the West Coast were scholarship funds are raised to give to industry students who blend fashion and art in their collection.
Schedule:
4:00 pm - 5:30 pm: MEDIA Check-In (Photographers & Videographers Only)
5:45 pm - 6:45 pm: VIP Designer Meet & Greet Reception & Media (Journalist, Bloggers, etc.)
6:30 pm: 2nd Row Ticket Holders Enter
6:55 pm: General Ticket Holders Enter
7:15 pm: Runway Show Begins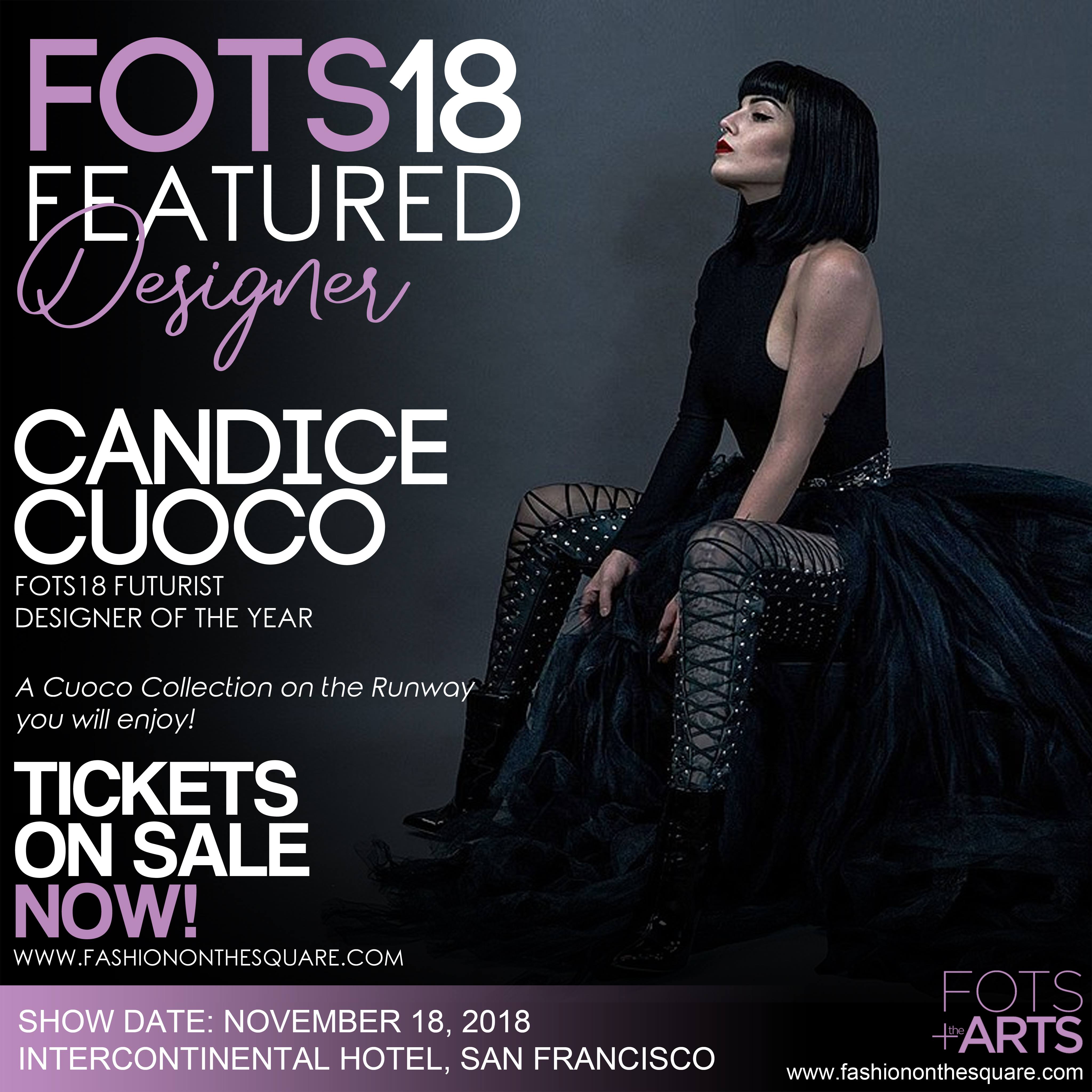 This year FOTS celebrates several designers who are stellar in their execution, style, and artistic eye when they present on the runway. These designers will show a 'never been seen before' collection on the runway at FOTS on November 18, 2018.
TUAN TRAN - Couture Designer of the Year
CANDICE CUOCO - Futuruist Designer of the Year
Tevia w/Share My World - Avant-Guarde Designer of the Year
RENEE HAMILTON, Fine Art - Artist of the Year
More designers and segments on the runway include:
(1) Children & Teen segment where they will rock it in their own original way.
(3) Vintage Menswear styled by Sarah Anders
(4) Yarn Movement - Crochet designs that are couture for men and women, includes swimwear, resort wear more.
(5) Fresh Faces in Fashion | Emerging & Students designers show their awesome collection on the FOTS Runway

...and more!
TICKET LEVELS:
VIP Tickets: Front Row Seats, A Designer Meet & Greet Reception, Champagne & Appetizers, Special Gift Bag, a Dance Performance by HEAT, Couture cupcakes by Chef David Benton and more...

Second Row Tickets: Early entry into the ballroom before the general ticket holders and a gift.

General Seating