Description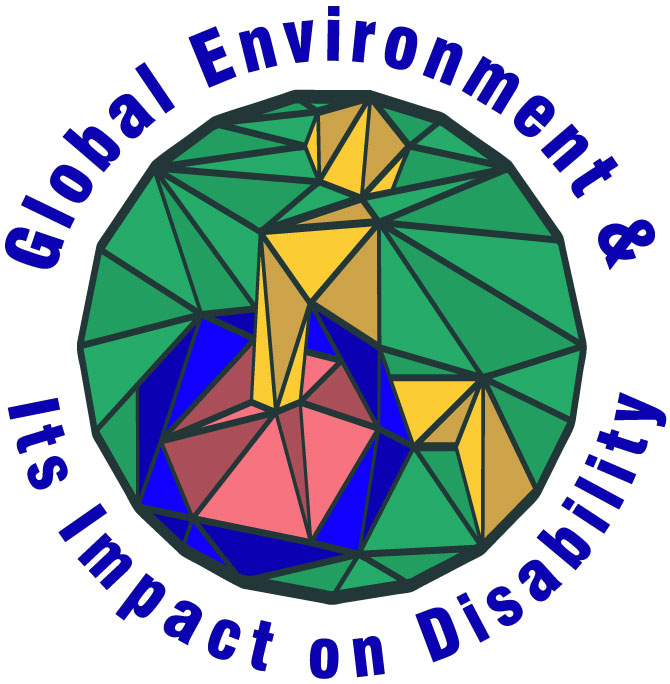 The Alameda County Disability Employment Awareness Conference & Training The Conference offers an opportunity for management professionals to acquire training in diversity and inclusion (D&I) as a strategic approach to workforce development. Attendees will learn best practices and gain knowledge about hiring and supporting persons with disabilities.
Alameda County's 13th Annual Disability Employment Awareness Conference and Training
Thursday, October 4, 2018 ~ 8:30am - 5:00pm ~ Hilton Oakland Airport
---
REGISTRATION:
$30 - California D.O.R. Employees Early Registration Discount (until September 7, 2018)
$45 - California D.O.R. Employees (until we reach capacity)
$55 - Early Registration Discount for all others (until September 7, 2018)
$75 - Registration for all others (until we reach capacity)
Alameda County Employees may register through the County's LMS system, (This will facilitate your department covering the registration fee), at http://alameda.netkeepers.com. Once you sign-in, select the class catalog, then select the Countywide folder. The Conference is listed as "ALCO 13th Annual Disability Employment Awareness Conference & Training."
---
Onsite parking is available at a discounted rate of $8 for the entire day.
The venue is also accessible by public transit including the free Hilton Shuttle service from Coliseum BART station and Amtrak.
Hilton's Shuttle Service is available from Coliseum BART and Amtrak, running every 20 minutes. The wheelchair accessible shuttle runs once an hour at the top of the hour, you are encouraged to phone, (510) 635-5000 to confirm that you are awaiting pick up.
MCLE Accredited: Each of the three (3) "Track A" presentations are approved to receive 1.25 hours of MCLE Credit in "Recognition and Elimination of Bias"
In support of Alameda County's Sustainability Initiatives, in an effort to stay green and keep registration costs down, we will not be providing paper handouts for this conference. Attendees will receive an email late-September with instructions on downloading or printing the password protected presentations/handouts. Please do not share presentations/handouts without the speaker's consent.
Requests for reasonable accommodations can be made online during registration or by contacting the Diversity Programs office at least three (3) business days in advance of the event. The Hilton Oakland Airport is a barrier-free facility accessible to those with physical disabilities in accordance with the Americans with Disabilities Act.
---
AGENDA
8:30 a.m. Registration and Continental Breakfast
9:00 Welcome
9:15 Morning Keynote Address:
Kate Toran, SFMTA, Director of Taxis and Accessible Services Division
Kate Toran has been the Director of Taxis and Accessible Services Division since 2014, after serving 15 years at the San Francisco Municipal Transportation Agency as the Paratransit Manager. Kate has worked with the taxi industry on such initiatives as the implementation of the paratransit debit card project, wheelchair accessible ramp taxi incentives and enforcement of paratransit taxi requirements. During her tenure as Paratransit Manager, she expanded the paratransit network of services to include a grocery shopping shuttle for seniors and people with disabilities (Shop-a-Round) as well as a shuttle service for groups of senior and disabled individuals going to social and cultural events (Van Gogh). Kate has a depth of experience in the paratransit and taxi arenas, a keen understanding of the public process and an ability to work with diverse stakeholders. She has a Master's of City Planning degree from the University of California, Berkeley, and a Bachelor of Arts degree from the University of Massachusetts, Amherst. Kate is committed to being a strong leader, an innovative thinker and goal-oriented in the application of new policies, regulations and programs.
---
10:15 Break (transition to Workshops)
---
10:30 - 11:45 MORNING WORKSHOPS: Choose one of the following sessions:
Track A – FEHA, ADA & EEO Compliance
Investigating Disability Discrimination
Camille Hamilton-Pating, Head of Workplace Investigations Team
Meyers Nave
Investigating allegations of disability discrimination presents unique challenges. This session provides practical and interactive examples of "do's and don'ts" for issues commonly arising in investigations of disability discrimination complaints, including: identifying and analyzing substantially limiting impairments, essential functions of the job, recognizing an employee's request for accommodations, analyzing the adequacy of an employer's interactive process with an employee, performance and behavioral misconduct issues, and differential treatment and harassment issues arising in disability discrimination investigations.
Track B – Diversity & Inclusion: Cultural Intelligence
Tools, Techniques, and Technologies for Creating Inclusive Workplaces
Lou Orslene, Co-Director
Job Accommodations Network (JAN)
Creating workplaces inclusive of people with disabilities is a business imperative. Normalizing inclusion requires numerous tools, techniques, and technologies. In this live webcast, participants will gain access to tools and techniques included within the JAN Workplace Accommodation Toolkit. This Toolkit packages JAN's deep knowledge into an online platform with the information businesses need to create inclusive workplaces while complying with disability-related employment laws. Having good tools, techniques, and technologies enables companies to normalize their accommodation process, create an inclusive workplace culture, and benefit from an innovative and productive workforce.
Track C – Diversity & Inclusion: Global Perspective
Empowering Inclusive Access To Opportunity: Education, Employment & Services
Joel Riciputi, Vice President of Marketing
Benetech
This session will provide case studies of how software and data for social good, combined with community engagement and collaboration, can empower access to education, employment and services for people with disabilities.
---
12:00 - 1:00 p.m. Lunch
---
1:00 - 1:55 Afternoon Keynote Address
Katherine Zigmont, Director of Strategy & Operations
World Institute on Disability
"Challenges and Opportunities for People with Disabilities around the Globe," which will explore how the reality faced by people with disabilities globally varies greatly based on their countries' attitudinal barriers, infrastructure, access to schools and services, technology, and policies, including the United Nations' Convention on the Rights of Persons with Disabilities (UNCRPD). Kat will talk about Disabled Persons Organization (DPO) capacity, what WID has learned from its exchange programs and working overseas, and how other organizations or individuals can get involved to make a difference.
---
1:55 - 3:10 AFTERNOON WORKSHOPS: Choose one of the following sessions:
Track A – FEHA, ADA & EEO Compliance
Disability Management Essentials
Rhonda Newman, Disability Programs Administrator and
Beatrice Liu, Deputy County Counsel
County of Alameda
This workshop will engage participants in an interactive game addressing your role in reducing your organization's liability exposure, increase your knowledge of federal and state disability laws, and increase your ability to recognize triggers and when to act.
Track B – Diversity & Inclusion: Cultural Intelligence
Combat to Community: Transitioning From Military Service to the Civilian Workforce
Tyler Solorio, Policy Associate
Swords to Plowshares
This session will Identify potential recruitment and retention strategies for supporting veterans in the workplace as well as resources to refer veterans to supportive services. It will also introduce a statewide employment initiative, which connects corporate hiring professionals, veteran service organizations, universities/community colleges, and community-based organizations.
Track C – Diversity & Inclusion: Global Perspective
New Earth Disability Project
Alex Ghenis, Policy and Research Specialist
World Institute on Disability
This presentation will expand on the topics introduced by our keynote speaker, Katherine Zigmont – with a focus on WID's efforts toward climate justice at local, national and international levels. Climate change is a large-scale problem that will affect all aspects of society. Some groups, though, will be affected in drastic and unique ways, and people with disabilities are especially vulnerable as the Earth warms. This presentation will answer important questions for the disability community. What is global warming, what are its effects, and what will that mean for society at-large? How exactly will people with disabilities be impacted by the many consequences of climate change? What is climate justice and how can we harness that important concept for disability rights? And finally, how can we build collaborations and take actions to protect our lives and well-being?
---
3:10 - 3:20 Break
---
3:20 - 4:35 LATE AFTERNOON WORKSHOPS: Choose one of the following sessions:
Track A – FEHA, ADA & EEO Compliance
Topic: Strength in Numbers: How Hiring People with Disabilities Benefits Everyone
Sarah Isaacs, Supervising Attorney Legal Advocacy Unit of
Disability Rights California
Jude Stern, Client Assistance Program Advocate, Disability Rights California
As laws and attitudes change, more people with disabilities are beginning to enter the workforce. As a result, employers ranging from small businesses to large corporations report many positive developments such as improved workplace morale, team cohesion and even increased profits. Having a diverse workforce enables employers to better understand the diverse interests and needs of their clients. Having a broad range of skillsets on a team is vital to productivity and creative thinking. Find out how you can connect with a largely untapped labor pool and what supports are available to help everyone succeed.
Track B – Diversity & Inclusion: Cultural Intelligence
Topic: The Future of California's Coastal Environment & Its Impact On People with Disabilities
Amy Hutzel, Deputy Executive Officer, State Coastal Conservancy
Carrie Boyle, California State Sea Grant Fellow, State Coastal Conservancy
and Julie Gonzalez, California State Sea Grant Fellow, State Coastal Conservancy
This workshop will provide an overview of the State Coastal Conservancy highlighting programs that address global climate change and its future impacts on people with disabilities. The workshop will also present strategies for conserving our shorelines for posterity.
Track C – Diversity & Inclusion: Global Perspective
Canceled: Due to unforeseen circumstances, this workshop has been canceled.
Topic: Intersection of Global Technology & Disability: How It Creates Better Technology For All (Panel Discussion)
Ryan Easterly, Executive Director
Working for Inclusive and Transformative Healthcare (WITH)
Ian Smith, Co-founder of Project Alloy
Liz Henry, Senior Release Manager, Mozilla
From the perspectives of a panel with a combined total of more than 27 years working in tech, this session will discuss the employment of people with disabilities within the tech sector, the benefits of accessible technology and efforts to expand the use of universal design in the tech sector.
4:40 - 5:00 Closing Remarks
---
Additional information regarding the conference and sponsorship opportunities is available at...