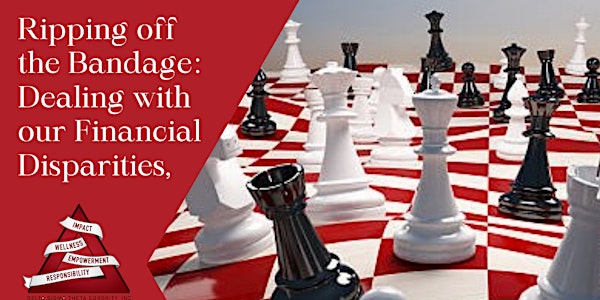 13th Annual Community Economic Empowerment Summit
Sessions Include: Financial State of Black America, Protecting Our Assets, Entrepreneurship, and Wealth Building.
About this event
Understanding the State of Black America (Keynote)
Join us as we convene to unpack the current "State of Black America". We are diligently seeking to understand how African Americans can level the playing field. Even with the passing of the Civil Rights Bill 58 years ago, we are still faced with the same challenges today as did generations before - racism, access & equity to fair housing, diversity & equity in entrepreneurship and in corporate America, equity in healthcare and education. The list is exhaustive. Please join us as we listen to a dynamic leader who has mastered the art of overcoming the blocks and redefining the State of Black America for women, girls, and entrepreneurs. Phyllis Newhouse is an entrepreneur, retired military senior non-commissioned officer, mentor, Founder and CEO of Xtreme Solutions, Inc., and Founder of ShoulderUp. A pioneer in cybersecurity, she is the first woman to win an Ernst & Young (EY) Entrepreneur of The Year® award in the technology category. Newhouse teaches aspiring entrepreneurs to recognize and capitalize on their leadership skills and empowers others to operate in greatness.
Protecting Our Assets (Panel)
Do you know if your assets are protected? Do you have a Will? Have you discussed the costs for your funeral service & burial and how you will pay? What happens to your minor children if you should pass unexpectedly? Who will care for them? Who are your heirs? Why is Generational wealth important? These questions and more will be addressed and answered by our panel of experts in the field of law and funeral home services . They will share their expertise to equip you to be prepared and protected beyond today – allow you to rest in peace now and later.
Investing in Your Future (New/Beginners)
The question many ask and are still waiting for an answer or guidance: "Will I ever be in a position to buy my dream home? Be debt free?" Yes! You can achieve these goals, but you must put in the work! Join us in this session to understand what is required. We will learn about budgeting basics, credit impact & repair, emergency funds, jumpstart investing and more! YOU CAN ACHIEVE YOUR FINANCIAL GOALS! First you must educate yourself! Please join us - we've got work to do!
Wealth vs. Riches: Beyond the 401k (Advanced)
Finally! You have achieved your financial and career goals!! But wait – have you reached your max potential? There must be more because one fact is true - a six-figure salary does not equate to wealth. BUT it certainly positions you to build wealth. Join these financial experts who will share the "secrets, tips and recommendations" for achieving that next level – beyond the 401k and pension plan. There's so much more to explore!!
Launching a Business (New/Beginners)
If you are thinking about starting or growing a business, you need resources! This informative workshop will get you on the right track! Business professionals will provide you with valuable resources and connections available to business owners.
The 3 P's of Growing Your Business(Advanced)
PPP is the cornerstone of building, scaling, and sustaining your business. This session will focus on three corners that are critical for growing your business. Our panel of subject matter experts and business owners will address how capacity building (process), positioning your company for investors (profit), and attracting public and/or private sector business (procurement) are the most important areas in your business that need your consistent attention and can make or break your company.
The Executive Suite: Taking Your Seat at the Table
It has been confirmed by C-Suite Executives across the industry that you can indeed have your cake and eat it too! Meaning? You can work for someone and for yourself simultaneously! Executive leaders seek to scale up and increase those additional streams of income. These C-Suite leaders are becoming more confident in seeking compensation that reflects the skill level and expertise they provide to their corporate home. Where do you fit in and how do you achieve this next level at the table? Join us! Listen to the experts who bring the experience, wisdom, and success tips for TAKING A SEAT AT THE CORPORATE TABLE AND AT YOURS!