It's our 13th Annual CAFM Holiday Hurrah Party! Join us Monday, December 13, 2021 at 7PM for our special celebration!
About this event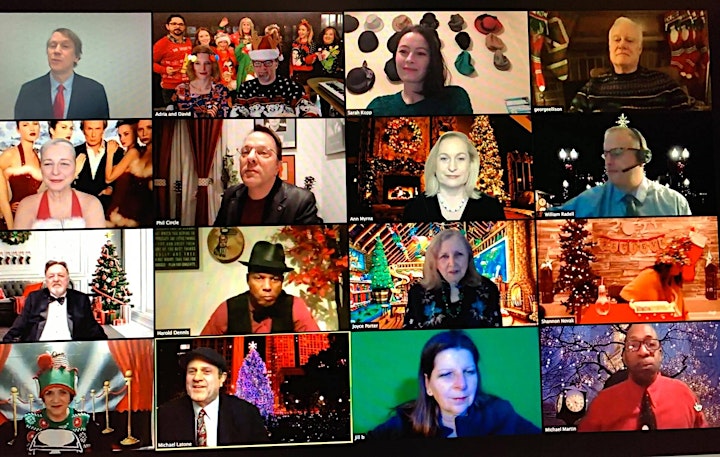 It's our 13th Annual CAFM Holiday Hurrah Party! And you're invited to ZOOM with us online!
Each year, the film industry and its fans join our celebration to support the working film actors of Chicago. This year, we are hosting a party on Zoom with prizes, entertainment, and some special awards! So when you attend our December fundraiser and networking night on 12/13, here's what you can enjoy…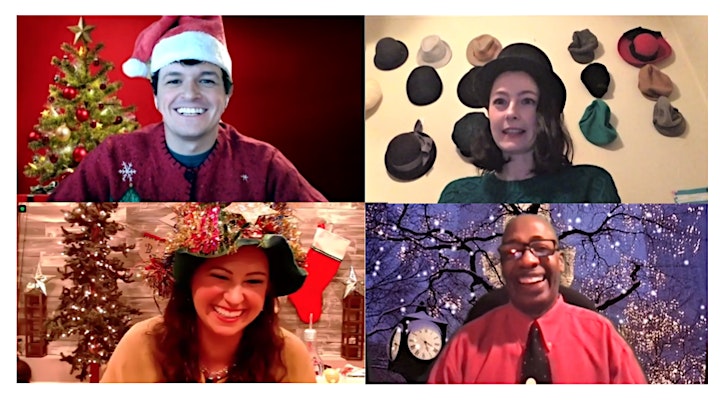 Zoom Breakout Rooms For Networking!
Get to know your fellow party attendees in our Zoom Breakout Rooms! You'll have the opportunity to meet and network with others in small groups, and we'll rotate the groups during the first hour so you can connect with a variety of guests.
And get your holiday outfits and Zoom backgrounds ready because we're giving away prizes for the Best Dressed Guest, the Best Holiday Zoom Background, and the Ugliest Holiday Sweater!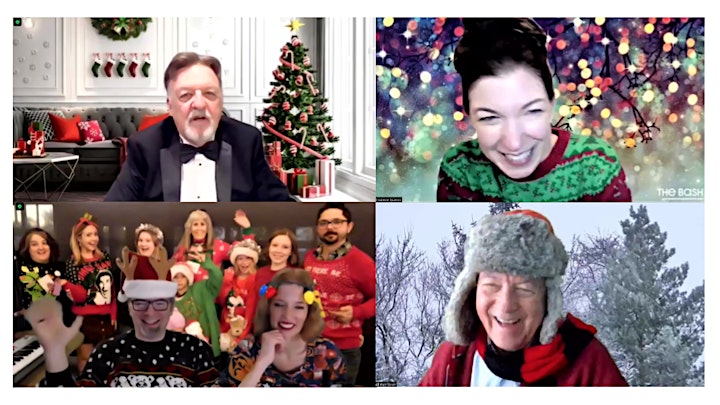 Win Prizes In CAFM's Premium Raffle!
Back again for the 13th year is CAFM's Premium Raffle--now online! Featuring industry favorites like time with acting coaches, headshots, and other career-building activities, along with prizes that everyone can enjoy like gift cards, sports tickets, and a scavenger hunt! The cost is $5 per raffle ticket with online pre-sale discounts of 10% off for 10, 20% off for 20, and 30% off the purchase of 30 raffle tickets at checkout!
How does this "online raffle" work? After you buy your ticket(s) at checkout, we'll send you the raffle prize list and you can select where you want your ticket(s) to go. Then, before the party, we'll put your ticket(s) in the raffle prize bag(s), and we'll send you a receipt confirming your choices. So when we draw the winning tickets at the party, you'll be all set to win!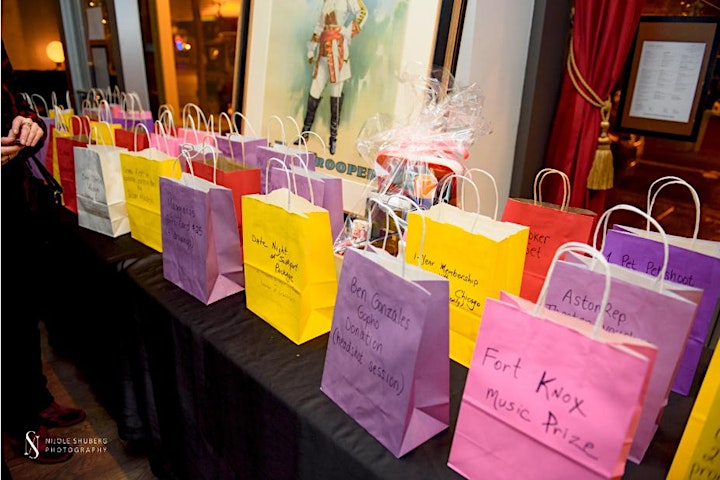 Win "10 Minutes With" Agents & CDs In A Special $10 Raffle!
And again this year, we have a special "10 Minutes With" For $10 Raffle! You can win online meetings of at least 10 minutes with local Casting Directors and Talent Agents--and some will go even longer! We've offered these prizes in the past as part of our Silent Auction, but now you can win with just one special raffle ticket. Purchase your chance to win at checkout!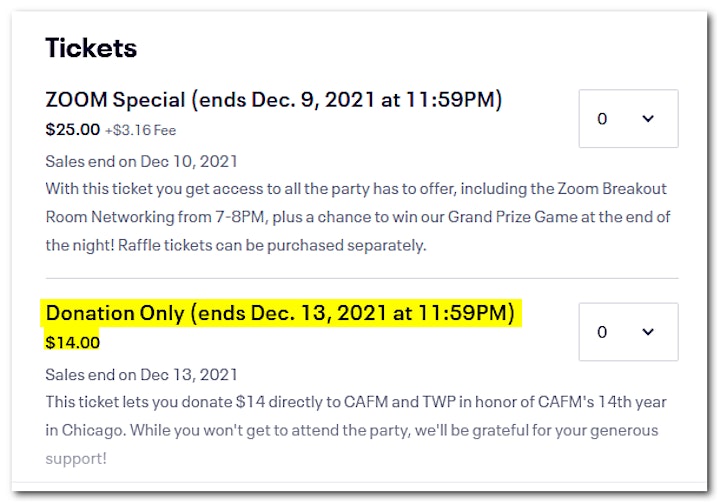 Or make a direct donation without attending!
We know the holiday season is a busy time. That's why this year you have the option of buying a $14 Donation Ticket to honor our 14th year in Chicago. We will also share your name on Facebook and Twitter and recognize you on our Donor List. And while you won't get into the party or win prizes, we will greatly appreciate your generosity!

Your tickets will also help The Woolgathering Project!
This year, we are proud to partner with The Woolgathering Project, a community-based nonprofit committed to "spreading the love and sharing the warmth" one pair of socks at a time. Since 2013, TWP has worked with schools, churches, businesses and individuals to collect a little warmth in Sock Boxes around the country. And together with local shelters and organizations, they have distributed more than 50,000 pairs (and counting!) to the most vulnerable of us living without heat or homes.
A portion of all our ticket sales will help TWP with their mission. To learn more about how you can support their efforts, visit their website at https://www.thewoolgatheringproject.org/.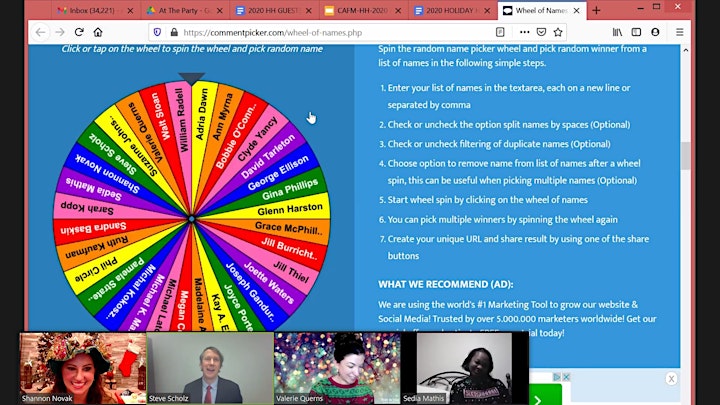 And we will Spin to help you Win the "Grand Prize!"
Everyone who buys a ticket to the party is automatically entered to win our Grand Prize--a $250 Visa Gift Card! We will spin the virtual wheel at the end of the night, and you might be our big winner!
So join the party, win great prizes, network, and celebrate the year! Thank you for your support, and we'll see you there!!!
***Must be 21 or older to attend.***
This program is partially supported by a grant from the Illinois Arts Council, a state agency.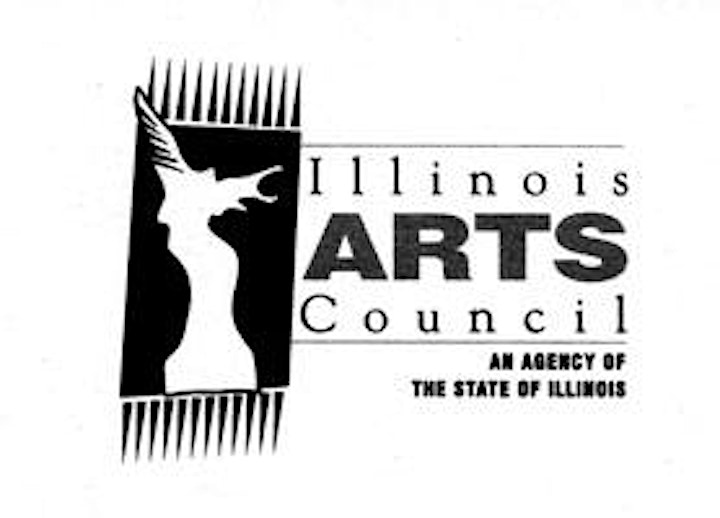 Date and time
Location
Refund policy