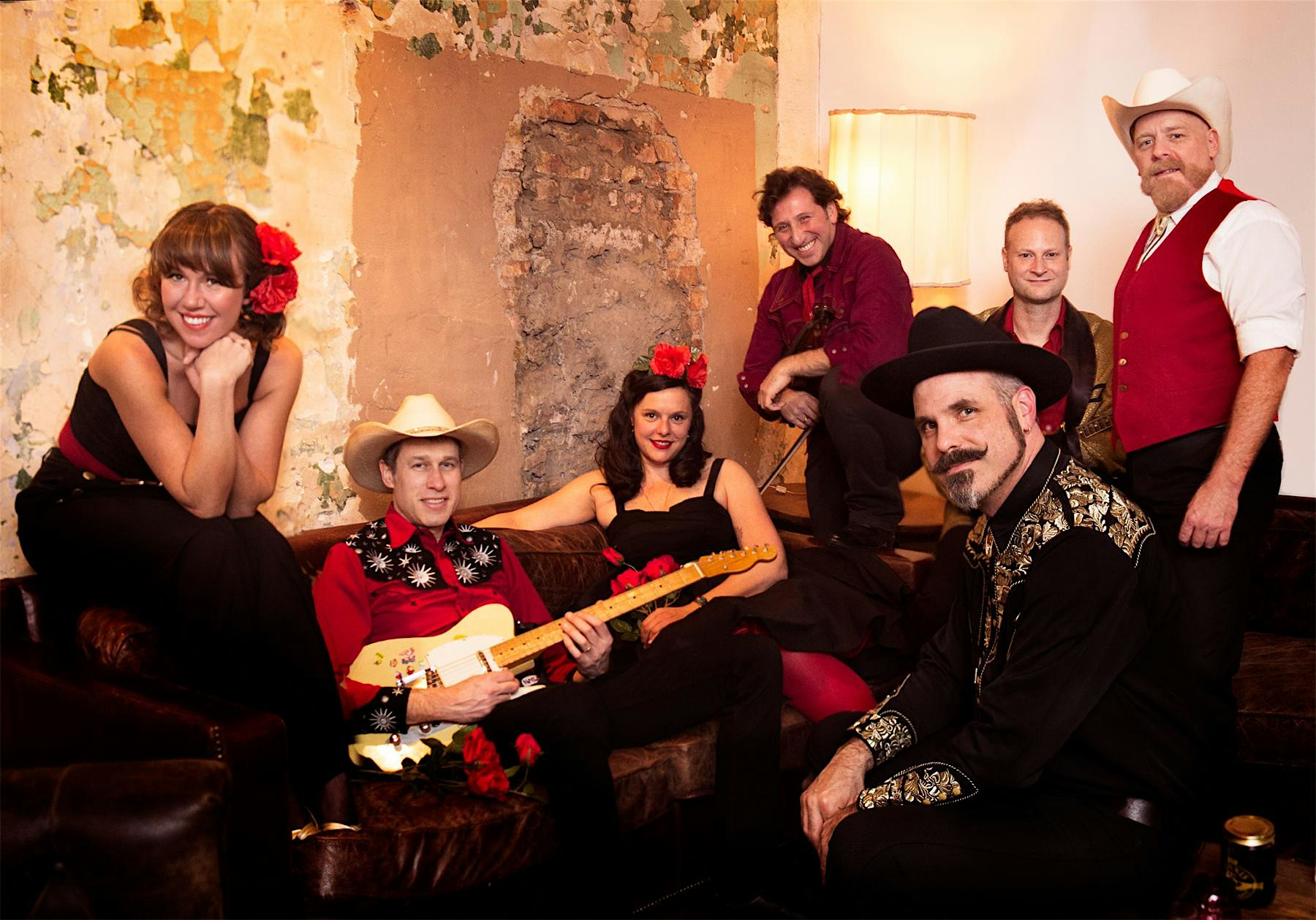 About this event
Doors 7:30pm / Show 8:30pm
Get your tickets now for The 13th Annual Barn Dance Apocalypse on Saturday, February 3rd. Doors at 7:30pm, Dance at 8:30pm. Don't be late! Come square dance, contra, line dance, polka, and waltz the night away to the locally-sourced-organic-bourbon fueled spectacle of Golden Horse Ranch Band. It doesn't matter if you have 2 left feet, or only one foot left. We'll teach you everything you need to know! Come alone or bring a partner! Just be sure to dress for the occasion. Yes, folks, when the rapture comes, we'll all be square dancing!
Organizer of 13th Annual Barn Dance Apocalypse @ Thalia Hall
Thalia Hall is a historic landmark located in the Pilsen neighborhood of Chicago. It was founded by John Dusek at the turn of the century as a neighborhood establishment. Dusek was a family man, a tavern owner, and a facilitator of the arts. He was a visionary, and the founding father of Thalia Hall. His hope for the corner of 18th & Allport was to build a public hall for the community. In 1892 his dream became reality: a multi-purpose property that would offer commercial storefronts, residential housing, and a hall for the community. In September 2013, owners Bruce Finkelman [Beauty Bar, Bite, Empty Bottle, EBP, Longman & Eagle] and Craig Golden [Longman & Eagle, Space, Union] launched three new concepts within this storied property: a re-established beer inspired restaurant, a Punch focused cocktail bar, and a public hall fit for all types of events.