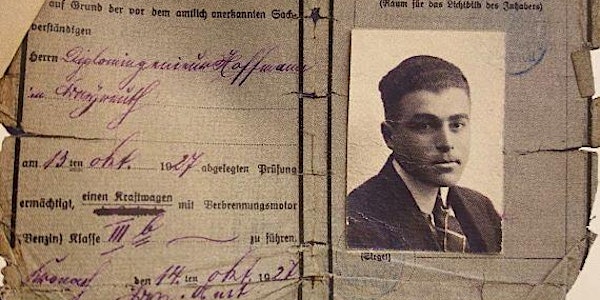 13 Driver's Licenses: A Journey of Discovery, Reflection, & Reconciliation
Location
German Consulate General New York
871 United Nations Plaza
New York, NY 10017
This event will feature a presentation and film about 13 Jewish driver's licenses discovered in the small town of Lichtenfels.
About this event
In 2017, 13 Jewish driver's licenses were discovered in the basement of a local government office in Lichtenfels, Germany, while the town was digitizing archived records. In 1938, Nazis had confiscated the licenses from the Jewish residents after the November 9-10 Pogroms, also called Kristallnacht. Eighty years later, following this discovery, the Lichtenfels District Administrator approached a history teacher in the local Gymnasium, who created a research project for his students to learn about the impact of the Holocaust in Lichtenfels. The students investigated the fates of the driver's license holders and ultimately identified descendants.
The event starts with a compelling lecture and accompanying banner exhibit. Lisa Salko recounts her familial journey from the United States to Lichtenfels in November 2018 to reclaim her grandfather's license and a lost chapter of her family history. Lisa explains how a Bavarian town comes to terms with its darkest past. It is also a story about human connection, "doing the right thing," and ultimately the interplay of remembrance, reconciliation, and hope.
In the years since her trip, Lisa has shared the "13 Driver's Licenses" story at synagogues, educational institutions/conferences, and the Museum of Jewish Heritage, an event which was Co-sponsored by the German Consulate in New York. The "13 Driver's Licenses" powerful message resonated so strongly with her audience that the Consulate approached Lisa about creating a short film.
The second part of the event will feature a sneak preview of the film. Since January 2021, Lisa has served as a consultant for a professional film production team who, together with the German students and their now-retired teacher, is bringing that film to fruition. The film shows how the students started with nothing but the names and photos on the 13 driver's licenses and worked diligently for almost a year to recover the license holders' biographies and their fates during the Nazi era. Exceeding the original expectations of a school project, the students and their teacher contacted surviving descendants and, being met with openness and grace, invited them to visit their ancestors' home town. The film delves into questions of remembrance and responsibility, and shows what even a generation that was born in this century, can do to face and transcend the past.
PLEASE NOTE: All attendees must show proof of vaccination or recovery from Covid-19 to enter the German House. Masks are also required during parts of the event.