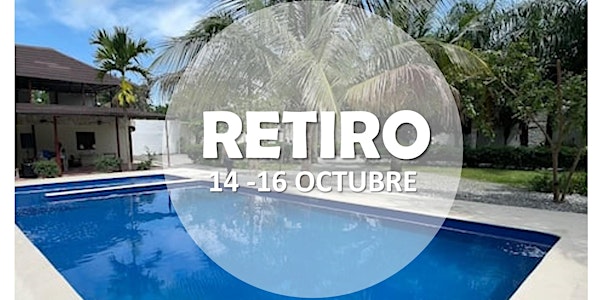 12vo. Retiro Autoconocimiento y bienestar 2022
Trabajo integral de mente cuerpo y espíritu
When and where
Location
SANTO DOMINGO NORTE santo domingo NORTE santo domingo NORTE, 91300 Dominican Republic
Refund Policy
Contact the organizer to request a refund.
About this event
Anteriormente he dicho, que leer a Tony Robbins cambio mi vida y no me mal interpreten, Tony me ayudo a despertar mi potencial y hacer cosas de las que yo no me creía capaz. A tal nivel que tengo 10 años siendo libre financieramente, lo cual en esta crisis sanitaria me permitió y me permite permanecer tranquila en mi casa.
Sin embargo tanto potencial, en un cuerpo femenino nos lleva a la masculinización. En español: cargamos con mas química masculina que femenina. Y si no me crees googlea TESTOSTERONA y vas a sentirte identificada.
Cuando me "retire" aprendí a escuchar a la voz de mi niña interior, que tenía aaaaaaaaños sin ser escuchada, reprimida, apagada por una loca maniática hiperactiva que entendía que lo más importante era producir dinero (te identificas😂😂😂)?
Pues la palabra clave aquí es equilibrio o balance, la que más te guste😋.
Al retirarme puse mi hemisferio derecho del cerebro y el izquierdo a trabajar juntos.No creas en formulas mágicas. No es un trabajo de un fin de semana. Inicia el fin de semana y de acuerdo a los beneficios que notas, lo continuas el resto de tu vida.
Jamás he vuelto atrás y nunca he sido más productiva y feliz que a partir de esas fechas (2016).
Date la oportunidad de conectar con tu cuerpo, mente y alma en un verdadero trabajo profundo en ti, que te ahorrara mucho dinero y muchas emociones.
Nos retiramos desde el 19 al 21 de marzo ( viernes en a tarde a domingo) para Jarabacoa con todas las medidas de seguridad.
La inversión es solo US$250 y te llevas a casa recursos como la meditación, yoga, pnl y coaching.Baja el brochure en PDF aquí escríbenos por ws al 809.445.3508 para más información.
Separa tu cupo con solo RD$1,500 vía transferencia o tarjeta de crédito.
Cambia tu vida cambiando tu primero.
Angela RojasDel equipo de la coach Kirssy LorenzoTel. 809.532.9271Ws. 809.445.3508