12th New York Health Forum

Tuesday, May 7, 2019 from 12:30 PM to 5:00 PM (EDT)
Event Details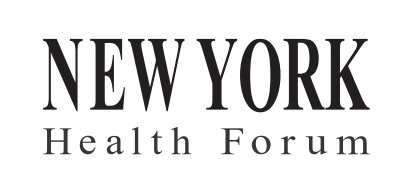 "Sustainable Ecosystem for Bio/MedTech Startups"


12th New York Health Forum
May 7th, 2019 (Tuesday) 12:30 PM - 5:00 PM
Yale Club Manhattan, Trumbull & Saybrook Room 18th FL

New York Health Forum (NYHF) is founded to strengthen healthcare partnerships and knowledge sharing at all levels, including industry, academia, medical facilities, research facilities, service providers and financial investors. New York Health Forum's mission is to present the significant agendas of the healthcare industry, to contribute to the public health by bringing out the public concerns to be discussed and solved; and to gather the sound of health policy, science innovation, and industry development. Our 12th New York Health Forum's title is "Sustainable Ecosystem for Bio/MedTech Startups." This forum will provide the setting for stimulating and informative discussions on the investment trends, landscapes, risks, and more. Around one hundred of investors, biopharma and medtech representatives, healthcare professionals will come together to connect, learn, and share.   
PROGRAM
12: 30 PM - 1:00 PM Network Reception and Lunch 
1:00 PM - 1:10 PM Opening Statement
"Sustainable Ecosystem for Bio/MedTech Startups"
DoHyun Cho, PhD (Chairman, New York Health Forum)
1:10 PM - 2:10 PM Session 1 
"U.S. Bio/MedTech Market: Opportunities and Challenges for Foreign Companies"
Among the challenges faced by foreign bio/medtech companies seeking opportunities in the U.S. are FDA approval or clearance, marketing rules, reimbursement, liability exposure, and protectionist impulses. Foreign companies entering the U.S. face competition from some of the largest and most successful pharma and device companies in the world — but the market is vast, the population is aging, and afflicted with chronic disease, the dominance of domestic R&D is eroding, and the tax climate has improved. This panel will address the opportunities and the challenges.
Moderator: Joe McMenamin, MD, JD (EVP, W Medical Strategy Group)

John Choi, MS (Project Director, Enzychem Lifesciences) 

Peter Corless (Partner, Mintz Intellectual Property Practice)

Timothy M. Block, PhD (President and Professor, Baruch S. Blumberg Institute and the Hepatitis B Foundation)
2:10 PM - 2:30 PM Break
2:30 PM - 3:30 PM Session 2 
"Sustainable Entrepreneurial Ecosystem for Bio/MedTech Startups" 
This panel will explore critical drivers for creation of an entrepreneurial ecosystem for life sciences companies with a special focus on New York City area. We will have panelists from start-up, tech transfer offices and VC's who will provide important insights on what it takes to build such an ecosystem, some of the challenges and barriers as well as opportunities it presents.
Moderator: Sundeep Lal, PhD, MBA (CEO, BioConnexUS)

Maria Gotsch, MBA (President and CEO, Partnership Fund for New York City)

William J. Polvino, MD (CEO and Director, Bridge Medicines) 

Ofra Weinberger, PhD (Director of Licensing, Columbia Technology Ventures) 

Mark E. Dingle (CEO, Care52)
3:30 PM - 3:50 PM Break

3:50 PM - 4:50 PM Session 3 
"Best Practices for a Biotech or MedTech IPO" 
This panel is for life sciences companies considering an IPO. The open discussion will explore important areas of consideration and best practices for companies planning to go public, from both an IR/PR perspective, as well as investment banking. How far in advance should companies plan their listing? What types of advisors will you need? Wall Street experts will be available to share their perspectives, tips, and best practices.
Moderator: Yiqin Shen (Senior Reporter, Mergermarket) 

Kimberly Ha (Founder, KKH Advisors)

William C. Hicks (Co-chair, Mintz Securities & Capital Markets Practice)

Bob Ai (Managing Director, Solebury Trout) 

John R. Lieberman, CPA (Managing Director, Perelson Weiner LLP) 

When & Where

Yale Club of New York City
50 Vanderbilt Avenue
Trumbull & Saybrook Room 18th FL
New York, NY 10017


Tuesday, May 7, 2019 from 12:30 PM to 5:00 PM (EDT)
Add to my calendar
Organizer
Focused on the entire healthcare value chain, and armed with special knowledge of and contacts in East Asia,
W Medical Strategy Group provides far-sighted analysis, in-depth research and rapid real-time advice to enable the life sciences industry to enhance the quality of life by expanding access to new, innovative medicines, medical devices and diagnostics. With its multidisciplinary team of physicians and expert consultants, W Medical Strategy Group also integrates specialized industry expertise, ethnic perspective, and vision to guide healthcare providers facing crucial business decisions.