12th Annual Pastors Appreciation Luncheon with Dr. Robert Jeffress
Description
AM 1210 K-Praise presents the 12th Annual Pastors Appreciation Lunch with Dr. Robert Jeffress on Thursday, October 5, 2017, 11:00 AM to 2:00 PM at City View Church.
This FREE "Pastors Only" event is our way to say how grateful we are for all that "you" do for our Community and our world. This year, We are thrilled to have as our keynote speaker, Dr. Robert Jeffress, the host of, "Pathway to Victory" that can be heard weekdays on AM 1210 K-Praise at 11:00 AM.
THIS IS A FREE EVENT but due to limited seating, to reserve your seat we require a $15 deposit that WILL BE REFUNDED when you check-in at the event, OR you can choose to donate this fee to benefit the 'Mission Pre-Born' campaign that helps thousands of women CHOOSE LIFE and give the hope of life to an unborn child.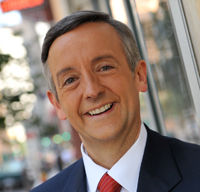 Dr. Robert Jeffress is Senior Pastor of First Baptist Church in Dallas, Texas and a Fox News Contributor. He is also an adjunct professor at Dallas Theological Seminary. Dr. Jeffress hosts a daily radio program, Pathway to Victory, that is heard right here on AM 1210 K-Praise and nationwide on over 900 stations. Through Pathway to Victory, Dr. Robert Jeffress spreads the Good News of Jesus Christ to a lost and hurting people, confronts an ungodly culture with God's truth, and equips the saints to apply scripture to their everyday lives.
This will be an incredible lunch you and your pastoral staff won't want to miss!
Doors Open: 11:00 AM
Networking Session: 11:00 AM to 12:00 PM
Lunch & Program: 12:00 PM to 2:00 PM
Come and enjoy this special day! You will be edified, encouraged, and built-up while enjoying a wonderful plated lunch as well as great fellowship with old and new friends alike from all around the San Diego County area. All attendees will receive a GIFT bag filled with valuable items from our local and national ministries, and have an opportunity to win amazing prizes!
Exhibitor sponsorship is available, for more information call Brian Musick at (858) 795-4527.
SPONSORED BY: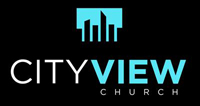 Church Design and Construction