Description
Childhood trauma impacts a child's physical, psychological and emotional wellbeing. It is vital that children, and their families, exposed to violence, abuse, and other trauma receive comprehensive care and support services to address the issues and change the outcomes.
Please join us on Thursday, May 23, 2019, for the 12th Annual Morning Matters breakfast at The Doubletree by Hilton Manchester Downtown Hotel, from 7:30 am to 9:00 am.
Keynote speaker and former Manchester Police Chief, U.S. Marshal Nick Willard, will present his experience addressing the issue of childhood trauma and what local organizations are doing to meet the immediate need of children.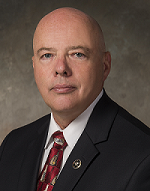 Morning Matters is Manchester Community Health Center's largest annual fundraiser. All proceeds from the event go to provide medical care, behavior health visits, and support services to children and families.
Breakfast is free for attendees thanks to the generous support of our many sponsors. To date, 2019 Morning Matters sponsors include CGI Business Solutions, Mutual of America, NH Healthy Families, Citizens Bank, Clark Insurance, Eldridge Investment Advisors, Inc., Elliot Health System, Eversource Energy, Lindner Dental Associates P.C., and Well Sense Health Plan.
One of the event highlights will be the patient speaker who will share their personal experience of finding hope and health while working with Manchester Community Health Center. Last year's speaker was patient, Sushila Cheetri. Sushila shared her experience immigrating to the United States from Nepal with a daughter who lives with special needs. She expressed her sincere gratitude for the support of the clinical team and case managers at Child Health Services at MCHC and the Special Medical Programs who helped her navigate the complex healthcare system.
Dollars raised for this event will be used to fund uncompensated care services for many of Manchester's at-risk children. These services include primary care, mental and behavioral health, transportation, interpretation, and other family support services that have been part of the groundbreaking vision at Child Health Services at MCHC for nearly 40 years.
To find out more, visit mchc-nh.org.
About MCHC and CHS
Manchester Community Health Center (MCHC) is a nonprofit 501(c)(3) federally qualified health center offering high-quality, comprehensive, and family-oriented primary health care and support services since 1993. Child Health Services (CHS) at MCHC is the pediatric practice of Manchester Community Health Center. Founded in 1980, CHS at MCHC is dedicated to improving the health and well-being of at-risk children. Together, CHS at MCHC and MCHC annually serve over 14,500 active patients in Greater Manchester –nearly 5,800 are pediatric patients.
FAQs
What are my parking options for the event?
On-street metered parking is available, as well as pay for parking in The DoubleTree (formerly Manchester Downtown Hotel) garage.
Who can I contact with any questions?
Please contact Mary Littlejohn by dialing 603-296-9212 or sending an email to mlittlejohn@mchc-nh.org.
Is my registration/ticket transferrable?
Yes, please call Mary Littlejohn if you are unable to attend and someone will be taking your place. Please call 603-296-9212 or email mlittlejohn@mchc-nh.org to report any changes in your registration.
Can I update my registration information?
Please call 603-296-9212 or email mlittlejohn@mchc-nh.org to update your information.