Join us to discuss strategies to address reemployment and focus on those who have been disproportionately affected by the pandemic.
About this event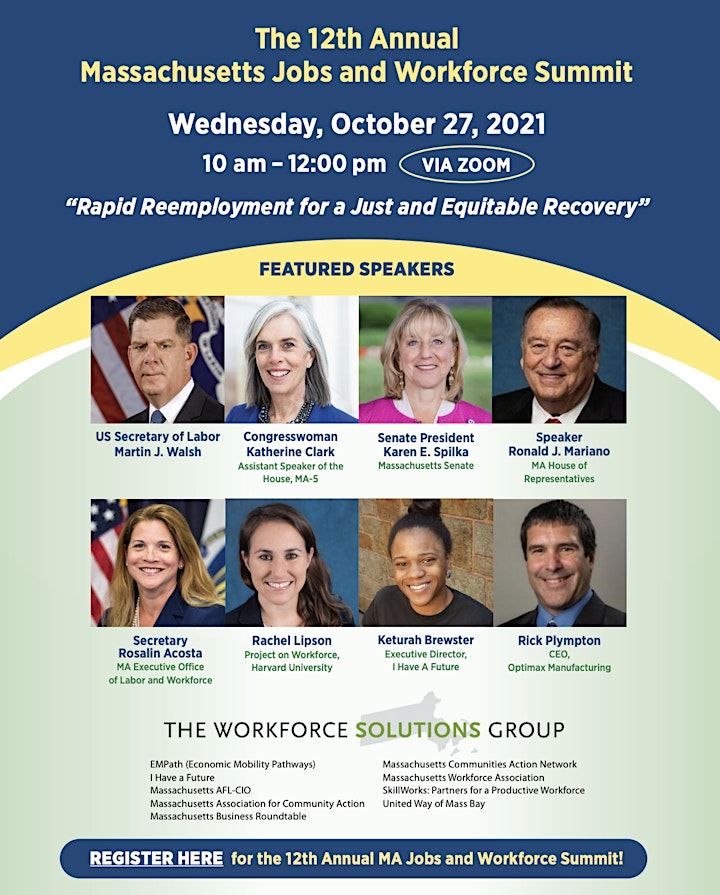 This year's theme, "Rapid Reemployment for a Just and Equitable Recovery," will discuss strategies to address reemployment for those who have been most impacted by the pandemic. The Summit will highlight cutting edge education and training efforts that can play a critical role in building family sustaining wages and our local and national economies.
The Summit will also host five breakout rooms so people can network; one of the most important features of the summit.
Breakout Rooms: Leaning in to an Equitable Recovery
An opportunity to hear from leaders on the frontlines promoting equitable solutions:
1)Expanding Skills Training and Career Technical Institutes
2)Expanding ESOL for Work
3)Closing the Digital Divide
4)FullyFundWorkforceDevelopmentSystem/Workforce Implications of national Infrastructure bill
5)Fund Work Supports like ChildCare