Location
West Baton Rouge Conference Center
2750 North Westport Drive
Port Allen, LA 70767
United States
Description
Thank you for your interest in the
12th Annual LAPEN
Summit for Parenting Educators
Registration is closed. See you on the 3rd!
Pre-registration is required. No walk-in registrations.
This year the Summit will address evidence-based strategies for working with Adverse Childhood Experiences (ACEs). This professional development event is sponsored by the Louisiana Parenting Education Network.
The conference will be held at the West Baton Rouge Conference Center in Port Allen, Louisiana. It will be an all-day training with two key speakers leading the education segments. It will be interactive and informative for all! Lunch will be provided.
Continuing education approval will be sought in social work and child care clock hours. Certificates will be distributed at the event for full-day attendees. Any partial day certificates will be emailed after the event.
Sponsors and exhibitors are invited to participate.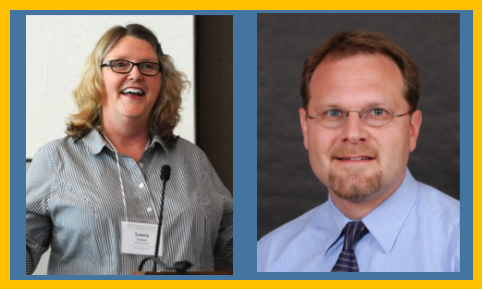 Laura Porter, Co-Founder of ACE Interface, LLC
Stephen Phillippi, Ph.D., LSU Health Sciences Center
Laura Porter watched as ACE data put an end to arguments. When she worked as a liaison between Washington state elected officials and community groups, she listened to endless squabbles about which problem—youth violence, substance abuse, child maltreatment—was most important and what type of intervention most urgent and effective. ACE research demonstrated that all these concerns shared a common root.
"When people learn about ACEs, they change their thinking," Laura says. "They stop fighting. They start learning together." "I have a unique point of view on the journey communities go through as they begin to use the science to make changes," she says. "While communities move at different paces, they've all made some changes in the population rates of ACE-attributable problems."
With Dr. Robert Anda, Ms. Laura Porter develops and disseminates educational products and empowerment strategies focused for transformative improvements in health and well-being. Ms. Porter concurrently serves as the Director of ACE Partnerships for the Comprehensive Health Education Foundation. With the Foundation, she oversees analysis of ACE data and works with local and state leaders to embed developmental neuroscience and resilience findings into policy, practice and community norms. Laura is an award winning public servant who is best known for her work directing systemic improvements to the child and family serving system in Washington.
Working with executives and managers from seven state agencies, 53 community-based collaborative organizations and leaders from ten Tribes, Laura and her colleagues developed a unique model for improving the capacity of communities to deliver stunning results for a small investment. Communities using the model have documented reductions in the rates of seven major social problems and Adverse Childhood Experience scores among young adults. Laura is mother to three children and grandmother to three precious grandchildren.
---
FAQ
The 12th Annual LAPEN Summit for Parenting Educators is being coordinated by Team Dynamics. If you have questions concerning your registration and/or payment, please call us at 985-624-3514 or send an email to Susan Shaffette at susan@teamdynamicsweb.com.
If you have questions concerning programmatic matters, contact Lenell Young, LAPEN Director.
Everyone must pre-register online. We cannot accept registrations onsite. There are no refunds, but you may substitute another person. Please contact Team Dynamics to make arrangements for alternate attendees.
If you have a medically necessary dietary restriction, you will need to address it during the online registration process. If you forget to check it off, please call the event coordinator before the Summit. We cannot make any arrangements for an alternate meal on the day of the conference.
---
EXHIBITORS & SPONSORS!
Download the exhibitor and sponsors brochure - we would love to have you participate with us in this summit.