12th Annual Kain Automotive Clients & Friends Digital Success Workshop

Tuesday, November 15, 2016 at 9:00 AM

-

Thursday, November 17, 2016 at 1:00 PM (EST)
Event Details
Please Join Us for Our..


November 15th, 16th & 17th
21c Museum Hotel
167 W Main St. Lexington, KY 40507
Each year we take a poll from our clients and friends to see what they would like to see in our next workshop. The overwhelming answer was for an even more intimate, educational and more interactive workshop. So what did we decide to do differently for our 12th Annual Clients & Friends Digital Success Workshop? Just that!
To accomplish this new workshop concept we needed a new and exciting venue so we found the new 21c Museum Hotel to be the perfect spot. With it's convenient and perfect location right in the heart of downtown Lexington and it's modern design makes it the perfect learning environment. Did we mention it is in Lexington's first skyscraper? #funfact
To be able to accomplish this new workshop we first needed to outline the perfect agenda. We wanted to make sure to include a few new workshop styles to gauge a more collaborative environment in which to get the attendees involved. We decided the best path would be to minimize the number of speakers, sponsorship opportunities and limit attendance to 75 to have more engagement and longer educational sessions. A win-win for everyone!
Just Announced!  Presentation Titles and Speakers:
Keynote Presentations:

"Understanding Today's Auto Shopper"
Presented by Andrew Diffenderfer, Automotive Retail Strategist at Google Auto

"People: Your Only Sustainable Competitive Advantage. Time to start acting that way!"
Presented by Adam Robinson, CEO, Hireology

"The Right Digital Marketing Strategy & Budget: Plan 2017 with confidence!"

Presented by Robert Donovan, CEO at DOM360

"Common Sense Solutions to Big Data Problems" 
Presented by David Metter, President of AutoHook a division of UrbanScience

"Fixing the Phones: Your Phone Process and Your Bottom Line"
Presented by Chip King, CEO at CallRevu
 
"Micro-Moments: Reaching In-Marketing Buyers in the Moments that Matter"
Presented by Jeremy Anspach, CEO at PureCars

"Your Habits Can Kill You"
Presented by Todd Smith, CEO at ActivEngage
Special Presentation by Chip Perry, CEO at TrueCar
"Own the Customer Experience in Your Market!"
Presented by David Kain, President at Kain Automotive Inc.
  Main Room Presentations:
"Website Design Strategies: Don't Invite the Guests Before the House is Right"
 Presented by Jason Stum, Director or Strategy at DealerInspire
 "Do 1 Thing Different Today"
A Special Inspirational Presentation by Brent Wees
"Driving Sales With Facebook Advertising"
 Presented by Greg Resnick, Account Strategist at Facebook & Dena Denman, Senior Field Consultant at L2TMedia
"A Fast and Furious Guide to Local SEO"
 Presented by Greg Gifford, Director of Search and Social at DealerOn
"The Ultimate Cheat Sheet on CRM Best Practices"
 Presented by Bill Wittenmyer, Partner at ELeadOne
20 Group Style Presentations:
"Building Trust with Today's Digital Shoppers"
Presented by - Michael Sos: Director of Digital Strategy at Dominion Dealer Solutions
"Happy Gilmore's Guide To Adwords Excellence and Gold Jacket SEM"
 Presented by Shaun Raines, VP of Business Development at DealerOn
"Success is a Choice"
Presented by Keith Smith, Author
"Mission Impossible: How to Satisfy Your GM's Appetite for In-Market Buyers
 Presented by Ian Cruickshank, VP of Sales at SpeedShift Media
"Video is the Way to Go!"
 Presented by Steve Roessler, VP of Sales at DriveCentric
"The Right Digital Experiences let you Have it all – Car Sales, Happy Customers & A Profit!"
 Presented by Mike Burgiss, VP of Strategy at Cox Automotive
Live Lab Presentations:
 "TV+.  Add the digital power of YouTube to TV." 
 Presented by Gary Galloway, Head of Products for Automotive at Netsertive
 "Think Like Your Customer!  We Can't Be Apple, But We Can Do Better!"
 Presented by Pete MacInnis, ELend
"Use Intent to Provide a Better Marketing Experience"
 Presented by Kate Andra, Director of Strategy at Force Marketing
 "The Hard Truth and Nothing but the Truth...From The Enforcer Herself"
 Chelsea Magee, Director of Client Success at Kain Automotive
"Own the Phone.  BE CRISP!"
 Presented by Cassie Broemmer, VP of Business Development at CarWars
"Stop Spraying and Praying – Time to Target Effectively for Market Growth"
 Amy Hughes, VP of Sales and Business Development at String Automotive
Plus 3 more to be added soon
Please take a look at look at some of the details below.
More details to be announced soon!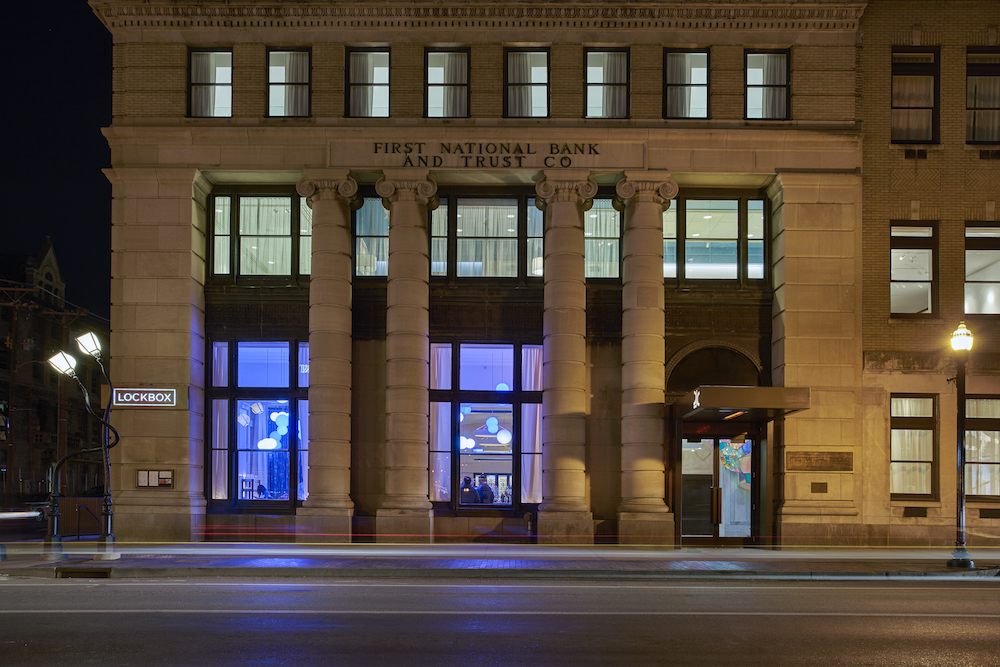 The small boutique hotel in which the workshop will be held is currently sold out of rooms but we have purchased a room block at the Hyatt one block down and across the street. The Hyatt is an easy 2-minute walk!
The rooms are filling up quickly so please be sure to book right away.
Hyatt Regency Downtown Lexington Block
To save your room at a lower rate please us this direct link here.

This Workshop will consist of Advanced Processes, Tactics, Technology, Digital Marketing Strategies and Solutions for Internet / BDC Operations 
Accelerate your internet sales performance beyond the basics through proven practices, cutting edge strategies and techniques that will differentiate your operation from your competitors 

 
Learn how to build on your Internet / BDC operations blueprint and accelerate your performance, regardless of your level of experience

 
You'll come away knowing how to achieve internet market leadership through a mix of tried and true techniques along with the unique and speculative
Break out of your comfort zone and leverage your abilities to serve your customers beyond their wildest expectations and enchant them with how you do business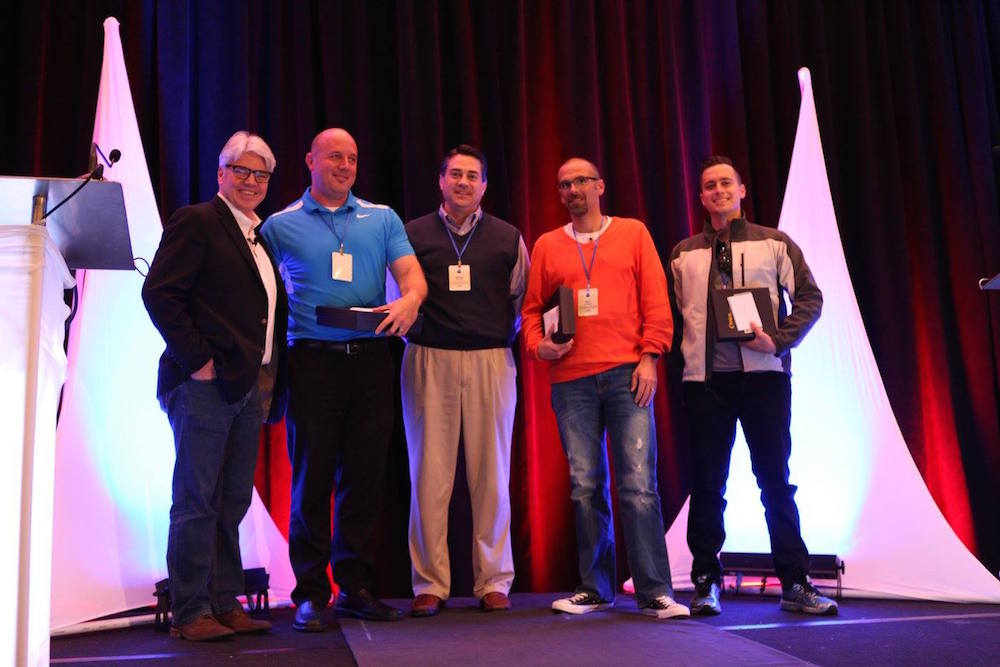 Please Join us for our annual Clients and Friends Workshop
and learn from leading industry experts and the
experienced Kain Automotive training team
Each year our very own David Kain hand selects the
best speakers to present to our Clients & Friends
this year is absolutely no exception.
Please take a look at just a few of the
Amazing Speakers below!
Andrew Diffenderfer of Google
Adam Robinson of Hireology
Robert Donovan of DOM360
David Metter of AutoHook powered by Urban Science
Jeremy Anspach of Pure Cars
Chip King of CallRevu
Dan Moore of VinSolutions
Joe Chura of DealerInspire
Greg Resnick of Facebook & Dena Denman of L2T Media
Bill Wittmeyer of Elead1
Greg Gifford of DealerOn
Mike Burgiss of Auto Trader
Michael Sos of Dominion Dealer Solutions
Ian Cruickshank of Speed Shift Media
Steve Roessler of DriveCentric
Shaun Raines of DealerOn
Cassie Broemmer of Car Wars
Amy Hughes of String Automotive
Gary Galloway of Netsertive
Pete MacInnis of Elend Solutions
Kate Andra of Force Marketing
Todd Smith of ActivEngage
Plus Presentations from
Speaker Brent Wees & Author Keith Smith!
The Kain Automotive Team will be holding
sessions on Process & Tactics as well!
When & Where

21c Museum Hotel
167 W Main St
Lexington, KY 40507


Tuesday, November 15, 2016 at 9:00 AM

-

Thursday, November 17, 2016 at 1:00 PM (EST)
Add to my calendar
Organizer
KainAutomotive.com provides Internet and BDC sales and digital marketing training to automotive dealerships, manufacturers and service providers.  In business since 2003, KainAutomotive.com has been recognized as the Dealer's Choice Award Winner as the Best Internet Training Company.  Visit www.kainautomotive.com to learn more about our company