About this Event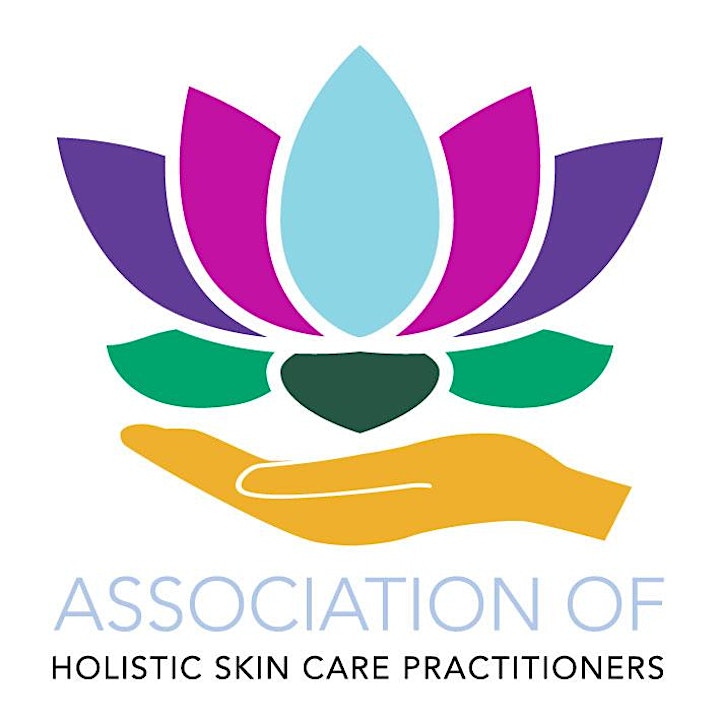 The hotel offers free shuttles from O'Hare International Airport to the hotel 24/7. To get a special hotel room conference price, inform the Crowne Plaza Hotel that you are participating in the AHSCP Conference when you book your room.
Crowne Plaza Hotel: (847) 671-6350
For more information about the conference or to register by phone, please call (269) 384- 2170, email members@holisticskincarepractitioners.org, or visit www.holisticskincarepractitioners.org.
Conference Program
Sunday, November 3rd, 2019
10:00-11:00 am
Functional and Regenerative Medicine for Skin Care
Speaker: Dr. Andrey Lutskovsky
11:00 - 11:30 am
Incorporating Camel Milk Into a Skincare Regimen
Speaker: John Payne
Camel Milk is a true beauty super food and an effective skin care ingredient. Learn more about the benefits and applications of camel milk for your health and beauty.
11:30 - 12:45 pm
Create Specific Holistic Skin Restoring Protocols For Aging and Sun Damaged Complexions With The Use of Comprehensive Skin Analysis & Clients DNA.
Speaker: Elina Fedotova
Learn about the benefits of CBD for skin care and how to incorporate natural phyto-nutrients from raw mushrooms, wild herbs, and camel milk into individualized corrective facial protocols. The latest skin care equipment which can deliver multiple benefits for beauty and health will be demonstrated during the presentation.
12:45 - 1:45 pm
Healthy Lunch Break
1:45 - 2:45 pm
Causes of Acne
Speaker: Dr. Raymond Bianchi, M.D.
A deeper understanding of the different causes of acne and ways to approach it individually.
2:45 - 3:45 pm
Hair Restoring Scalp PRP Treatment: An Alternative to Hair Implants
Speaker: Dr. Andrey Lutskovsky, M.D., D.O.
3:45 - 4:00 pm
Break
A great time to stretch, socialize, and visit vendors!
4:00 - 5:00 pm
Add Value to Your Spa with Detox Therapies
Speaker: Keeley Lore
Add services to distinguish your business without adding employees!
5:00 - 5:30 pm
The Power of PEMF for Health & Skin Care & How to Neutralize the Damaging Effects of EMF'S
Speaker: John Payne
Learn how PEMF treatment rejuvenates & regenerates the bodies cells systemically.
Monday, November 4th, 2019
8:00 - 9:00 am
Morning Yoga
Instructor: Ashley Suzelis
9:00 - 10:00 am
Positivity and Success in Business: How to Stay on a Positive Plane
Speaker: Derek Malone & Amy Malone
10:00 - 11:15 am
Genomics in Esthetics and Dermatology
Speaker: Dr. Erin Madigan-Fleck, N.D.
This lecture will present the various methods and biological implications for genomics in the esthetic and dermatology setting.
11:15 - 12:30 pm
Holistic Protocols for Inflamed Complexion
Speaker: Elina Fedotova
Learn how to incorporate anti inflammatory botanicals and create personalized solutions for each client. Demonstration of comprehensive holistic skin care protocol for cystic acne.
12:30 - 1:30 pm
Healthy Lunch Break
1:30 - 2:15 pm
Select the Best Approach for Each Case with Kinesiology [Demonstration]
Speaker: Keeley Lore
2:15 - 3:00 pm
Choosing the Best Hair Removal Techniques for Your Client
Speaker: Sarah Bourgoin
This demonstration will show you how to analyze the skin and create a customized hair removal service for your client.
3:00 - 3:15 pm
Break
A great time to stretch, socialize, and visit vendors!
3:15 - 4:15 pm
The Association of Holistic Skin Care Practitioners Awards Ceremony
4:15 - 5:15 pm
Reshaping and Rejuvenating Body Protocols
Speakers: Elina Fedotova, Martha Potter, Cindy Sabo, Kathy Poel, & Mischa Kleinhesselink
Botanical Tanning without Spray Machine
Sun Protection
Botanical Exfoliation
Body Nourishing
Elina will discuss different ingredients, natural solutions, and recipes for the face and body
Post-Conference Workshop
Non-Members · $65
AHSCP Members · $25 [ 2 Credits]
Tuesday, November 5th
9:00 - 12:00 pm
Procedural Skin Analysis
Speaker: Dr. Erin Madigan-Fleck, N.D.
This class will demonstrate several skin assessment techniques and philosophies, skin assessment tools and systems, consultation systems, genome testing and other parameters for developing treatment programs. Most importantly—how to present scientific skin assessment as an income service and not as a complimentary client expectation.
12:00 - 1:00 pm
Lunch
1:00 - 4:00 pm
Corrective Skin Care Protocols for Specific Conditions [Demonstration]
Speaker: Elina Fedotova
Elina will demonstrate her latest corrective skin care protocols for specific conditions such as melasma, dry dehydrated complexion, super sensitive complexion, severe loss of elastic and muscle tone of the face and others. She will also conduct individual consultations and hands on training based of attendees request.
About Your Speakers
Elina Fedotova — Formulator and founder of Elina Organics and President of the Association of Holistic Skin Care Practitioners, and Holistic Esthetician
Dr. Andrey Lutskovsky, M.D., D.O. —  Doctor of functional medicine, Member of Association of Regenerative Medicine
Dr. Raymond Bianchi, M.D. — Board-certified family medicine physician, medical director, director and founder for Strong Men For Christ
Dr. Erin Madigan-Fleck, N.D. — Licensed Esthetic instructor, certified health professional, and naturopathic medical doctor
Keeley Lore — Certified Natural health professional, holistic esthetician, and nutritional response practitioner
John Payne — Chairman & CEO PURELIFE Health Sciences Group LLC
Derek Malone — Firefighter, Family Pastor, John Maxwell Certified Leadership Trainer
Sarah Bourgoin — Holistic esthetician and AHSCP Educator

Martha Potter — Holistic esthetician and AHSCP Educator
Kathy Poel — Business owner, holistic esthetician, AHSCP Educator, Reiki Master
Cindy Sabo — Business owner, holistic esthetician, AHSCP Educator, Massage Therapist
Ashley Suzelis — Holistic esthetician, AHSCP Educator, Herbal medicine maker, bach flower therapy practitioner, reiki practitioner, and yoga instructor
Mischa Kleinhesselink — Business owner, holistic esthetician, AHSCP Educator