Description
BLACK ASSOCIATION OF DOCUMENTARY FILMMAKERS WEST
12th ANNUAL "DAY OF BLACK DOCS"
SATURDAY, MAY 5, 2018 at AFI
The Black Association Of Documentary Filmmakers' (BADWest) will host "DAY OF BLACK DOCS" on Saturday, May 5, 2018 from 12:00 – 5:00 pm at the American Film Institute, Mark Goodson Theater, 2021 N. Western Ave, Los Angeles, CA 90027. $20 for the entire day. Seating is on a first-come, first-serve basis. Purchasing tickets in advance is highly recommended. Free parking in the AFI lot.
Day of Black Docs is co-sponsored by the International Documentary Association (IDA), the California Association of African American Superintendents and Administrators (CAAASA), Momentous Insurance Brokerage.
"This is the first year we're highlighting two films by the same artist, and we're so pleased it's Sam Pollard, a stellar documentary filmmaker who worked with BADWest founder St. Clair Bourne" says Denise Hamilton, BADWest co-chairperson. "Saint Clair Bourne and Sam Pollard collaborated on several documentaries as Director and Editor which eventually developed into an enduring friendship" added BADWest co-chair David Massey.
Moderator - LEANDER SALES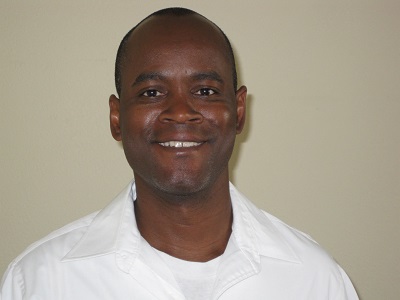 Leander Sales is a member of the Motion Pictures Editors Guild and serving as the Co-Chair of MPEG African American Steering Committee. Has worked with Spike Lee on nine of his feature films in the editing department. Associate editor on Clockers and Girl 6, then as editor on Get on the Bus. Editor of Hookers at the Point: 5 Years Later documentary directed by Brent Owens. As a director, Leander received first prize at the Black Filmmakers Hall of Fame Film Festival of Oakland, California for his debut feature film Don't Let Your Meat Loaf. The Life I Meant to Live is Leander's second feature film.
FEATURED DOCUMENTARIES
EVIDENCE OF THE EVIDENCE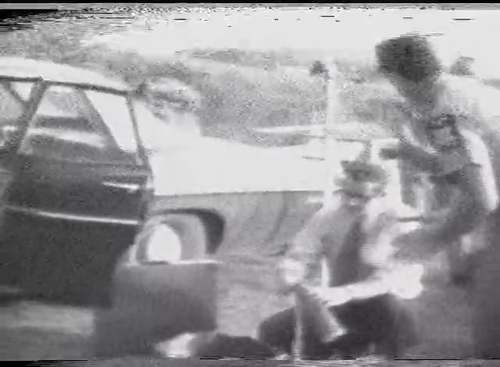 The 1971 Attica prison uprising is a signature moment of radical resistance for the American Civil Rights movement. The subsequent retaking of the prison however, "the bloodiest one-day encounter between American since the Civil War," is an open wound. Evidence of the Evidence explores this tortured history through a granular interrogation of its archival materials. Utilizing rarely seen video recordings shot by New York State Trooper, the film offers a visceral ground level account of the events at Attica, but also chronicles the the contemporaneous mediation and narrativization of these events. Evidence of the Evidence is a timely and urgent work of both agit-prop and media criticism. The film is directed by Alex Johnston.
BIG CITY BLUES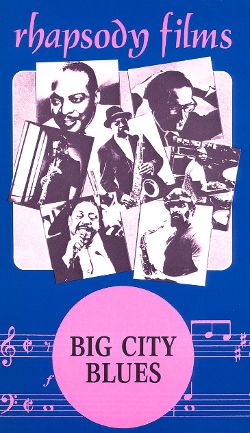 A musical documentary about a new look at an old American musical form--the Blues. The film mixes scenes of the city of Chicago with musical performances and interviews with people connected with the Blues. In Big City Blues, Bourne examines the links between the past and the present: the old time blues singer Jim Brewer is presented alongside Son Seals, Queen Sylvia Embry and Bill Branch. The film is directed by the late St. Clair Bourne and edited by Director/Editor/Producer Sam Pollard.
MAYNARD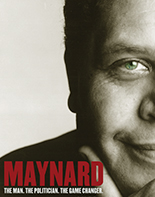 Maynard Jackson Jr. The first black Mayor of a major southern city, Atlanta. The Obama before Obama. In 1968 after the assassinations of MLK Jr. and Robert Kennedy, he announced his candidacy for the Georgia U.S. Senate against known segregationist, Herman Talmadge. His loss ultimately ignited a movement in the south that was started by Dr. King then picked up by Maynard. The "enforcer" of affirmative action and voter turnout, Maynard crafted successful diversity, inclusion & engagement templates still practiced today, and transformed the reputation of Atlanta from the "heart of the confederate south" to a cosmopolitan world-class city. A Film by Sam Pollard.
SAMMY DAVIS, JR.: I'VE GOTTA BE ME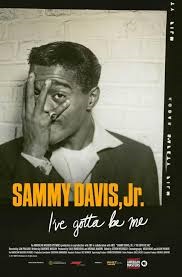 Sammy Davis, Jr.: I've Gotta Be Me is the first major film documentary to examine Davis' vast talent and his journey for identity through the shifting tides of civil rights and racial progress during 20th-century America.
Sammy Davis, Jr. had the kind of career that was indisputably legendary, so vast and multi-faceted that it was dizzying in its scope and scale. And yet, his life was complex, complicated and contradictory. Featuring new interviews with such luminaries as Billy Crystal, Norman Lear, Jerry Lewis, Whoopi Goldberg and Kim Novak, with never-before-seen photographs from Davis' vast personal collection and excerpts from his electric performances in television, film and concert, Sammy Davis, Jr.: I've Gotta Be Me explores the life and art of a uniquely gifted entertainer whose trajectory blazed across the major flashpoints of American society from the Depression through the 1980s. A Film by Sam Pollard.
Q&A guest panelists include:
Director Alex Johnston and Director/Editor/Producer Sam Pollard via Skype.



SCHEDULE
12:00 PM
- Evidence of the Evidence
- Q&A w/Director Alex Johnston via Skype
- Maynard
Intermission
- Big City Blues
- Sammy Davis Jr.: I've Gotta Be Me
- Q&A with Director Sam Pollard via Skype

The Black Association of Documentary Filmmakers West is a project of Fulcrum Arts' Emerge fiscal sponsorship program. www.fulcrumarts.org