12th Annual Crimes Against the Elderly Conference
About this Event
Adult Protective Services and the APS Silver Star Board will be hosting their 12th Annual Crimes Against the Elderly Conference. Come and take a day to learn about topics that affect the Elderly. There will be vendors providing information on services for the Elderly. Walgreens will be providing the flu shot. Lunch will be provided and there will be lots of door prizes to make it a memorable experience. Paul Greenwood, an Elder Protection Advocate will be speaking on protecting our elderly, and elderly family members from exploitation and abuse. Admission is FREE with a DONATION of a hygiene/toiletry item for the APS Silver Star Room.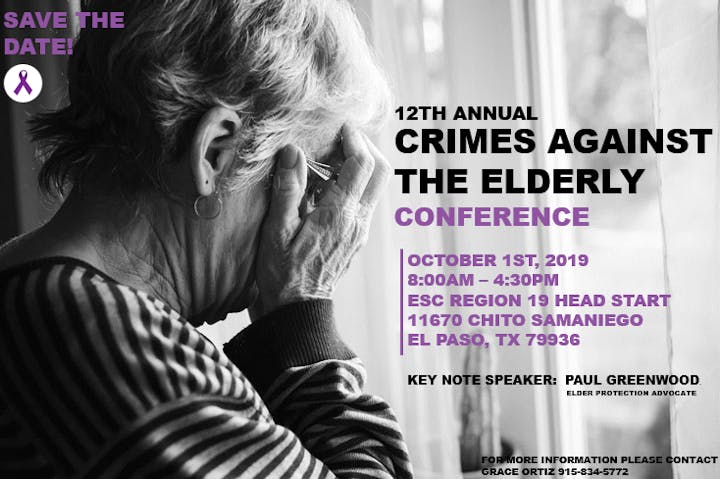 Please note: Everyone who wishes to attend must register for this event. ONE TICKET PER PERSON for this event. Groups must register each person individually attending conference.
ADA accomodation available.