Description
The Chattahoochee Valley Writers Conference returns in 2018 with Jennifer Horne, Poet Laureate of Alabama, David Johnson, Ty Manns, and Steve Scott, among a host of other authors and literary celebrities.
The annual event will be held at the historic Springer Opera House, the State Theater of Georgia, in Columbus, Georgia on September 28-29. The conference, now in its 12th year, brings together lovers of the literary arts through various panels, master classes, and networking events.

Highlights for the conference include an author's forum, a keynote talk on the creative process, poetry readings, contests, networking, and Master Classes on a variety of topics.

The conference begins with a wine-and-cheese party at the Rothschild-Pound House Inn. Join us to meet the conference faculty as well as authors, playwrights, screenplay writers, poets, and literary enthusiasts in one of Columbus' most beautiful locations. The event includes poetry readings in the inn's courtyard. Friday, Sept. 28 at 6:30 pm.
The Master Classes will be held at the Springer Opera House on Saturday, Sept. 29 from 8-4:30.
New this year is a dinner theater showcasing the top three award-winning one-act plays from the 2017 contest. To be held at The Loft at 7:pm on Sept. 29, the theater event combined with the offerings of the Loft's fabulous chefs concludes the conference.
---
David Johnson:

The Creative Process


Work and Joy in the Creative Process
Poems, Stories, Essays are all around us. They are like air in that we would find it hard to live without them. But one must begin with a single word or phrase and take it from there. Almost without exception once a word or phrase is down on screen or paper, something will begin to grow, evolve, and often, sing. It is then the imagination comes through and carries us the distance. Finally, there is the editing and, almost without exception, editing can retrieve any collection of words and mold that collection into a decent piece of art. And that is the joy.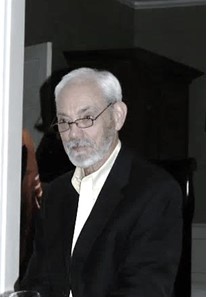 David Johnson is Professor Emeritus of English, Columbus State University. His focus was creative writing and American Literature. While at Columbus State University, he was a guest at Yaddo Artist Colony and Breadloaf Writer's Conference. He also was in charge of the CSU visiting author program for 30 years. David has been Regent's Distinguished Teaching Professor and CSU Distinguished Professor twice. Professor Johnson's poems and stories have appeared in such publications as Black Warrior Review, Carolina Quarterly, Denver Quarterly, Indiana Review, Kansas Quarterly, Ohio Review, and Southern Humanities Review. Other works include The Main Streets of Nazareth, On Becoming, An Old Man Taking Care Of Business, and Living Into Landscape. He now lives in Harris County. He and his wife, Katherine, enjoy their community, their home "Hawk Meadow" and eight ancient chickens. He carves out time each morning to enter into the creative process. He is a poet, writer and gardener.
---
JENNIFER HORNE, POET LAUREATE OF ALABAMA:
Write What You've Learned
"Write what you know" is one of the most frequently repeated pieces of advice for beginning writers. This is generally taken to mean that you should write out of your own biography: your family and friends, where you grew up and went to school, and so on. But you can also write from personal knowledge and experience in a non-biographical way, using the language and imagery of a specific field to inform your writing.
Using sample poems, discussion, and brainstorming, this workshop will spark your creativity by exploring how you can make use of areas of expertise to enrich your poetry or prose.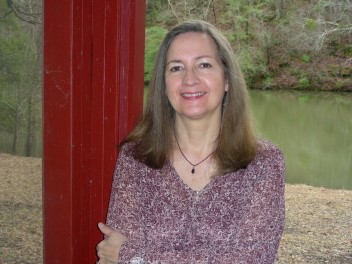 In addition to her duties as the Poet Laureate of Alabama, Jennifer Horne is a writer, editor, and teacher. Her writing focuses on her travels across Europe, her experiences as a southern woman, the impact of faith and spirituality, and the southern connection to the land. Her collections of poems are Little Wanderer, a collection of road and travel poems, and Bottle Tree, which focuses on her experiences as a southern woman. Her collection of loosely interwoven short stories in the voices of southern women and girls is available in Tell the World You're a Wildflower. She has compiled and edited many works that speak to the southern experience, including Working the Dirt: An Anthology of Southern Poets. She is currently working on a memoir-influenced biography of Scott and Zelda biographer Sara Mayfield as well as a poetry chapbook titled Borrowed Light.
---
NICK NORWOOD:

ON CASTING MORE THAN ONE SHADOW: TONE, IMAGERY, AND CHARGED LANGUAGE
Whether you write poetry or pose, the right words and imagery can transform your page from ordinary to spectacular. Learn specific techniques to develop your voice and charge your finished piece.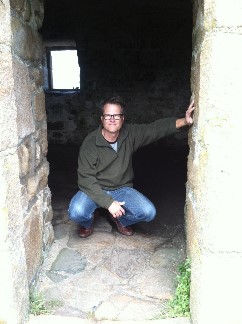 Poet Nick Norwood is a professor of creative writing at Columbus State University and the director of the Carson McCullers Center for Writers and Musicians in Columbus, Georgia, and Nyack, New York. His poems have appeared widely in a number of national and international literary journals, online sites, and public broadcasts.
Nick has earned wide recognition for his work, having been awarded a Pushcart Prize, an International Merit Award in Poetry from Atlanta Review, both a Tennessee Williams Scholarship and a Walter E. Dakin Fellowship from the Sewanee Writers' Conference, twice been a finalist for the Vassar Miller Prize, once each a semifinalist for the Verse Prize and the "Discovery"/The Nation Prize, and a finalist in both the Morton Marr Poetry Contest and the Texas Institute of Letters Helen C. Smith Memorial Award for Poetry. He is the author of The Soft Blare, selected by Andrew Hudgins for the River City Poetry Series, A Palace for the Heart, winner of second prize in the Mellen Press Poetry Contest 2002, and Gravel and Hawk, winner of the Hollis Summers Prize in Poetry. He collaborated with Erika Adams on two more works of poetry: Wrestle and Text.
Nick Norwood has also published a number of essays, reviews, book chapters, and critical studies of poetry, and in March 2016 his article on "Tone and the International Style" in the work of the Northern Irish poet and Nobel laureate Seamus Heaney appeared in the international Irish studies journal Estudios Irlandeses, published at the University of Barcelona. Nick has been the sole poet representing the United States at the Euroscience Open Forum's session "Science Meets Poetry" on four separate occasions—in Munich in 2006, Turin in 2010, Copenhagen in 2014, and Manchester, UK, in 2016. An award-winning teacher, Nick served as the co-director of the EC-Ireland study abroad program from 2013-2015, as site director of CSU's Spencer House in Oxford, England--where he was also a visiting fellow at Greyfriar's Hall--in spring of 2008, and has taught in or directed study abroad and study away programs in Oxford, Swäbisch Gmünd, Germany, and New York City.
---
TY MANNS:

HOW TO WRITE & SELL A FILM SCRIPT
Did you know that Georgia is the 3rd largest producer of films in the country, but the part that's missing is the writers rooms?
Back by popular demand, film maker Ty Manns, named one of the best presenters at the 2015 and 2016 Chattahoochee Valley Writers Conferences, will show you:
How to take your idea from concept to finished product

What you need to know BEFORE you start writing

How to develop your story and your characters

What producers look for in a script

How to sell your masterpiece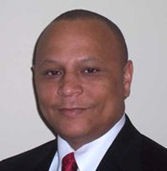 With a film career that started under the mentorship of Rick Bieber, then president of HBO pictures, Terrence "Ty" Manns specializes in screen writing, directing, and producing. His film credits include A Question of Faith (shown in nationwide theaters in September, 2017 and now available on Red Box & Netflix); The Turning Point (to be released in October, 2018), The Wish, The 5th Quarter, and White Water.
Manns provides original script writing services, script re-writes and polishes, script coverage and script note services.
---


STEVE SCOTT:

CHILDREN'S LITERATURE AND STORY BOOK ILLUSTRATIONS


What are the special tips that separate different age groups? How do you make a story compelling to a child? Are you writing the right story? Steve Scott, back by request, will lead you step-by-step from concept, to determining if an idea is a good one, to the final product.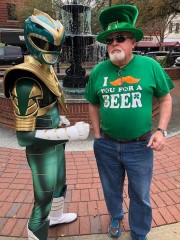 Steve Scott has written and illustrated children's books with such notable titles as Grunions with Onions. He heads Struth the Hooch, an annual comic parade down Broadway, and maintains a blog on Columbus and the Valley.
---
MARK WAYNE ADAMS: BOOK MARKETING FOR THE 21ST CENTURY
You've written the perfect manuscript. It was a labor of love and now it's ready for the world, but how will your readers find it?
Whether you use a traditional publisher or self-publish, marketing is up to you!
But how????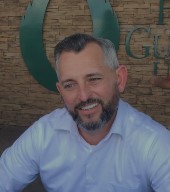 At the recommendation of local author Steve Scott, we bring Mark Wayne Adams who offers unique, inventive solutions to navigating social media in today's market to get your book noticed, purchased, and read.
---
ROB ST. CLAIR: HOW TO GET YOUR BOOK ON AMAZON
You've created the perfect masterpiece. It's ready to sell. Everyone loves it. How do you access the millions of readers on Amazon? How do you create a cover page, verify that the formatting works, upload your document and start selling? This master class covers everything you need to know to begin selling on Amazon!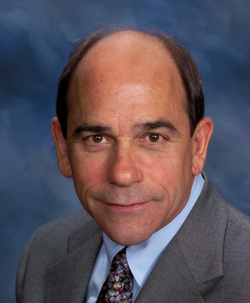 ROB ST. CLAIR came to Columbus three years ago from Columbus, Ohio, after 35 years in private law with an active litigation practice. During that time, he also served as a magistrate for the Ohio Department of Education, writing hundreds of opinions in cases involving teacher misconduct and special education matters. St. Clair is a Vietnam veteran and a retired colonel in the Marine Corps Reserves. Today, he combines foreign travel with writing assignments for the Marine Corps Gazette and other military publications, photographing historic battle sites and writing about their influence on local culture. St. Clair is currently president of the Columbus Artists' Guild and serves as the financial director for Gallery on 10th. He is also the first vice president of the Columbus Academy of Lifelong Learning and a member of the Friends of Library board. His award-winning photographs are displayed, among other places, at the Gallery on 10th in Uptown Columbus, the Columbus Airport, and at the Chhokar Medical Clinic. His work has was most recently published in Columbus Artists Magazine, April 2016.
---


The 2018 Chattahoochee Valley Writers Conference is sponsored by:

Chattahoochee Valley Libraries
The Cliboca Foundation
Columbus State University
Carson McCullers Center for Writers and Musicians
Explore Georgia
The Rothschild-Pound House Inn






.