12th Annual Benefit for Burma; A New Call
Description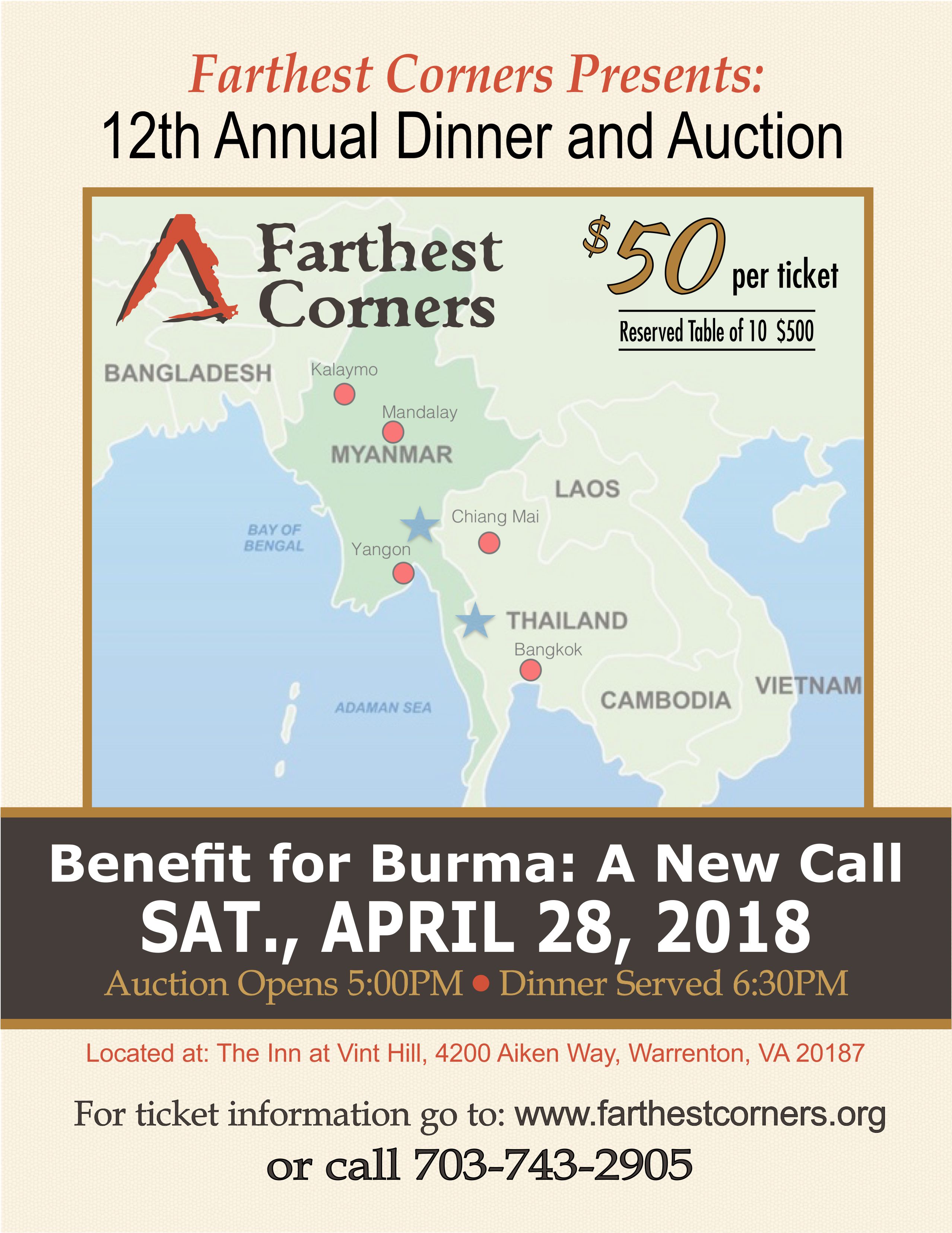 Committees are working to fine-tune plans for our annual benefit dinner and auction to be held on Saturday, April 28th, at The Inn at Vint Hill, 4200 Aiken Way, Warrenton, VA 20187. Doors for the Auction open at 5 p.m. Dinner will be served at 6:30 p.m.
For the next few years, we have a significant fundraising goal. We are raising money for a new ministry location and focus for our missionaries Austin and Sinte House. While ministry efforts in Thailand and at Happy Home will continue under the watchful eye of Thai-Karen Pastor Rakchat, the House family will live and serve inside Myanmar (Burma). God has called, and the Board has affirmed this call for the House family to establish a self-sustaining mission and education center to minister primarily among the Buddhist population in northern Myanmar (Burma).
How can you help? Of course, attend the dinner and bid generously at the auction. Prior to that we need help collecting auction items. We are currently focusing on soliciting items to strengthen the offerings we have each year, particularly popular electronics, vacation to desirable spots, etc. Check www.farthestcorners.org periodically for Auction updates. If you have a donation for the auction please contact bwhitelok@farthestcorners.org. You can purchase tickets from Farthest Corners Board members, through EventBrite (coming) or by calling 703-743-2905.