Description
Overview:
It's that time of year again - grab your skis, a buddy and get ready for some serious fun!

SOLE's Annual Fundraiser -- the Backcountry Film Festival celebrates is BACK for the 12th Anniversary at the historic Panida Theater on December 2nd, 2016.

This event is a community favorite, aimed to inspire winter adventurers to seek the snow less traveled, while raising critical funds and bringing awareness to SOLE's winter programs for our schools and local area youth. Produced by the Boise-based nonprofit, the Winter Wildlands, the Backcountry Film Festival makes its world premiere in Boise, Idaho and will then tour to more than 100 showings around the world, including a stop in good 'ole Sandpoint, Idaho!

Showcasing a series of award-winning and juried films, all of which celebrate the human-powered experience, this world renowned event is worth noting. This years film festival is especially special as SOLE's film SnowSchool: Exploring our Winter Wildlands was selected as a finalist and will be highlighted in this year's international film festival along with key stakeholders and partners. Needless to say, this is a momentous occasion for the small, mountain town of Sandpoint, Idaho. Also included in this event will be a great Holiday Silent auction with gifts from local vendors and gear manufacturers, novel raffle prizes, great brews, and special surprises -- this is family-fun event is a cause worth supporting!

ALL event proceeds directly towards supporting SOLE's SnowSchool Experience Program at Schweitzer Mountain and beyond. Curriculum focuses on snow science, winter ecology, avalanche education, as well as outdoor living and travel skills. Your support will allow SOLE to 'reach and teach' over 450 local area youth, so they can truly explore > achieve > lead in our winter wildlands.

With over 60% of program participants living in poverty, and over 70% experiencing snowshoeing and our local winter wildlands for the first time through this transformational experiential education program our needs are noteworthy!

So please join us to get stoked for the upcoming winter season, while doing some serious good.

More specific info:

This showing of the Backcountry Film Festival will be of special importance. Centered on our mission to provide transformational experiences outdoors for local area youth, SOLE will continue to host this event to raise critical funds for our SnowSchool Experience Field Campus at Schweitzer Mountain Resort, as well as pilot programs at other site locations. Currently, SnowSchool Experiences are offered for all 5th graders in Lake Pend Oreille School District, and will be expanded to include programming services for Lake Pend Oreille High School and Clark Fork Junior High School / High School Outdoor Track which will be highlighted during this year's event as an effort to bring awareness to this program and our communities educational needs. In addition, SOLE works with other private, public, and homeschool groups throughout the winter at various other field campus sites in the Inland Northwest.

During the 2016-17 school year SOLE aims to work with 450 + local area youth in SnowSchool Experience Program. With an average poverty rate of 60 – 97 % at most area schools our financial needs are noteworthy, because local area youth would not have access to these transformational experiential education programs outdoors. In fact, based on last years survey responses over 65% of program participants had communicated that snowshoeing was a new experience for them, and had never been on the mountain. Over 80% of youth surveyed shared that it was a positive educational experience for them. Needless to say, one can see that this positive educational experience is worth supporting.

Additional Info on SOLE's SnowSchool Experience Program: http://soleexperiences.org/fieldwork-experiences/snowschool-experiences/

The Backcountry Film Festival is renowned for its mix of professional and grassroots films – from well-known filmmakers who search backcountry corners across the globe to submit their best work to first-timers who take a video camera out on their weekend excursions. The festival was created in 2004 to highlight Winter Wildlands Alliance's efforts to preserve and promote winter landscapes for human-powered users. From a single showing in Boise that first year, the festival has grown to include showings in locations throughout the United States and Canada and now in Antarctica, Europe, Australia and Asia. Funds raised stay in local communities to support like-minded, human-powered recreation and conservation efforts and to raise awareness of winter management issues, avalanche training/safety and winter education programs. Come take the ride and support a great cause while doing so!


The 2016-17 Backcountry Film Festival Line Up:
Tickets:
Advance ticket purchase is recommended. SOLE offers 2 ticket levels for this event:

$10 Advance General Admission Ticket (includes 1 raffle ticket) | $12 DOS
$20 Donation Ticket (includes 3 raffle tickets – and puts a local area youth on the snow for a day!)

Tickets will be available at the following local businesses: Evans Brothers Coffee Roasters, Alpine Shop, Eichardt's, the Panida Theater and online here!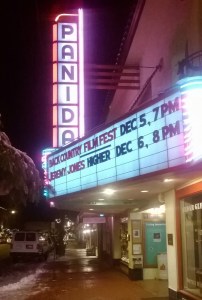 Can't go? Make a donation today by visit:

http://soleexperiences.org/donate/

Event | Program Sponsorship:
Let's face it – there is no better way to showcase your business or organization than to become a Backcountry Film Festival or SnowSchool Experience Program Sponsor! Intentional programming of this magnitude is downright expensive, as is hosting fundraising events like the Backcountry Film Festival. As such, SOLE offers several sponsorship options to ensure that we are able to funnel event proceeds directly towards program expenses to provide these transformational experiential programs for our local area youth. As a result of your support, we are able to unplug and reconnect more local area youth to the outdoors to explore > achieve > lead!

Corporations, businesses, and individuals can also sponsor a specific student, class, school, youth program or entire SnowSchool Experience Field Campus by providing in-kind and/or financial support! This allows you to have the benefit of doing some good for our youth while getting some exposure for your business! If you are interested in any of these options or to learn more please contact us or view our Backcountry Film Festival Sponsorship Packet to showcase your business while doing some good by contacting us at: info@soleexperiences.org