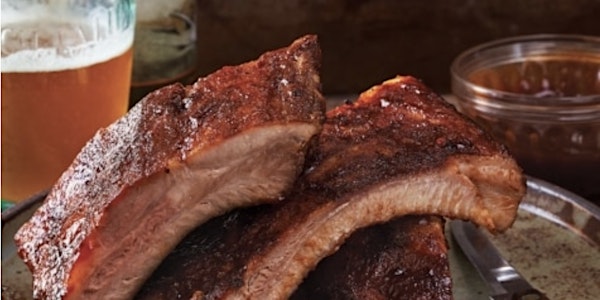 12th Annual Alaska Innocence Project Rib Cook-off Fundraiser
In lieu of our annual Rib Cook-off, on Thursday - September 22nd, AKIP will be distributing pre-ordered ribs at Turnagain Brewing.
When and where
Location
Turnagain Brewing 7920 King Street Anchorage, AK 99518
About this event
Reserve your Rib Order Today!
Alaska Innocence Project will be preparing and making available for pick-up some of the delicious ribs for which we have become known. The ribs pair nicely with the highly-anticipated, second-ever batch of Turnagain Brewing's Innocence Pale Ale.*
Each dinner will include ribs, cole slaw, cornbread, and tokens redeemable for Turnagain Brewing's Innocence Pale Ale - Enjoy two glasses on site or take a 22 ounce bottle to go.
Minimum Donation of $50/rib meal** to support the work of the Alaska Innocence Project and our commitment to exonerate all wrongfully convicted Alaskans.
If you prefer to make a donation rather than order ribs, please visit the Alaska Innocence Project donation page: https://alaskainnocenceproject.org/how-to-get-involved/donate/
Be ready. Be hungry. Be thirsty. Be generous.
*Shortly after Innocence Pale Ale premiered with last year's rib cook-off, it was acknowledged as the Best Pale Ale in Alaska by the 2021 Alaska Beer Awards!
**Estimated actual value for 1 rib meal + ale is $25. Therefore, $25 per $50 donation is tax deductible. Any additional donation is fully tax deductible. Thank you for your support!