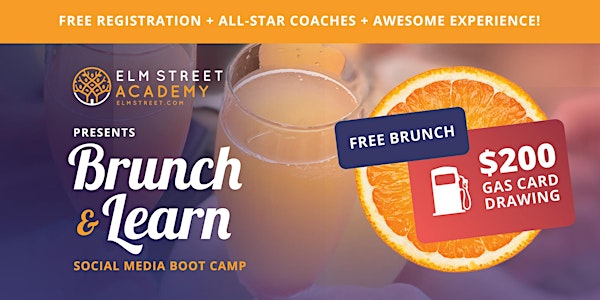 12/9 - LIVE- In Person Event - Youngstown, OH - Social Media Essentials
10:30am (LIVE - In Person Training) Social Media Strategies, Tips And Tricks To Thriving In A Low Inventory Market!
When and where
Location
Youngstown Columbiana Association of REALTORS 5405 Market Street Youngstown, OH 44512
About this event
The #1 Social Media Training Series is coming to you LIVE and IN PERSON. Learn tips, tricks and shortcuts from top agents across the nation and how they are leveraging the hottest social channels to capture referrals, increase their sphere, & gain more business.
Do you struggle with social media? Are you looking to create a stronger marketing presence online? Are you falling behind your competitors in terms of marketing?
In uncertain times, it's even MORE important to position yourself as a resource and information leader in your community, and with Americans spending over 2 ½ hours a day on social media, it's the #1 place for you to be.
Are you ready to learn the social media secrets of top agents?
This 90 minute, high-energy session covers:
•The basics of how social media works.
• How to maximize time & money marketing on social media.
• How to generate buyer/seller leads through your website.
• Facebook, Twitter, LinkedIn, YouTube: Why are these the best.
• The types of content you should be sharing.
• Much, much more!
We make learning fun:
• FREE Registration
• PROVEN tips, tricks, & strategies you can start using now!
• An amazing, high-energy EDUCATION team
#socialmedia