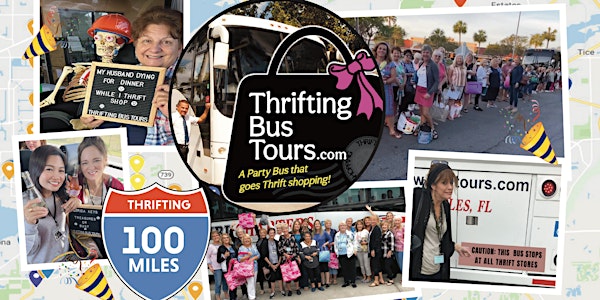 1/25 NFtMyers/Cape & Pt. Charlotte/P. Gorda TOUR Venice to Sarasota
ThriftingBusTours.com Come Party with Us on a Comfortable Luxury Coach Bus as we go Resale/Thrift/Vintage/Consignment Shopping !
When and where
Location
BOARDING IN 2 locations #1 N.FT. MYERS/CAPE 8:30AM Publix 17960 N. Tamiami Trail, NFT.Myers, FL 33903 #2 PT. CHARLOTTE/PUNTA GORDA 9AM Publix 4265 Tamiami Trail, Pt. Charlotte, FL 33980 - MORE DETAILS BELOW! 17960 N Tamiami Trail AND ADDITIONAL PICKUP - SEE DETAILS N. Ft. Myers, FL 33903
About this event
The Party Bus that Goes Thrift Shopping!
Come on our day trip treasure hunting in the best resale stores in Venice to Sarasota. Games, prizes, drawings, snacks, and catered lunch included! And you can B.Y.O.B. !!
Ride in comfort on a luxury coach bus with facilities and plenty of room in the under carriage for your treasure finds! We can fit it on the bus if you can fit it in your car when we return!
TICKET: $79 per person for our all day adventure, includes catered lunch, snack, refreshments, games, prizes, and drawings! (plus applicable fees & taxes).
Our catered lunch offers your choice of Roast Beef on multi-grain bread (seeds on bread) or Turkey on white bread, both with lettuce and cheese, and packet of mayo & mustard. We have a Vegetarian option of Veggies with white American Cheese in a Spinach Wrap, packet of mayo in box. Our box lunch also includes Lemonade or Sweet Tea, cookies and a bag of chips! If you have special dietary needs, please feel free to bring a bag lunch to keep at your seat (we are unable to reduce ticket price).
BOARDING LOCATIONS: ARRIVE 15 MINUTES PRIOR TO THE TIMES BELOW!
8:30AM N.Ft.Myers/Cape Coral: PUBLIX 17960 N. TAMIAMI TRAIL, N. FT. MYERS, FL 33903 at DEL PRADO (SHOPPES AT DEL PRADO). PARK IN FRONT BY THE PUBLIX SIGN.
9AM Pt. Charlotte/Punta Gorda: PUBLIX 4265 TAMIAMI TRAIL, PT. CHARLOTTE 33980 (TOWN & COUNTRY SHOPPING CENTER) JUST NORTH OF CHARLOTTE HARBOR. PARK CLOSEST TO TAMIAMI TRAIL, AWAY FROM FRONT DOOR OF PUBLIX.
Watch for our BIG Black Bus to come!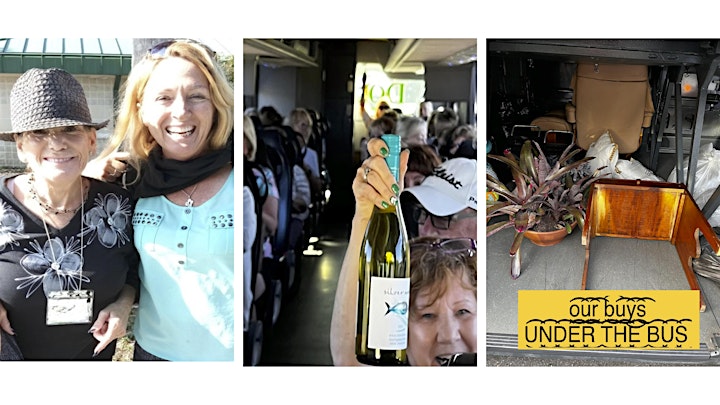 Bring your friends and your favorite bottle, for the best day ever, shopping for treasures!
No need to bring a suitcase we use boxes in the undercarriage. You are welcome to bring a fold up tote bag to use to store items in the overhead above your seat. WE HAVE PLENTY OF ROOM!!!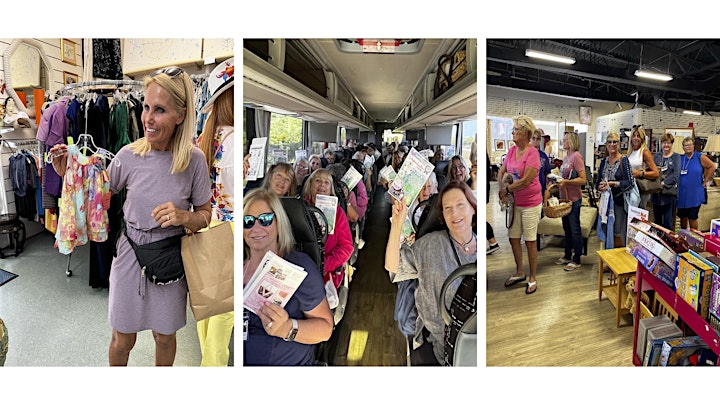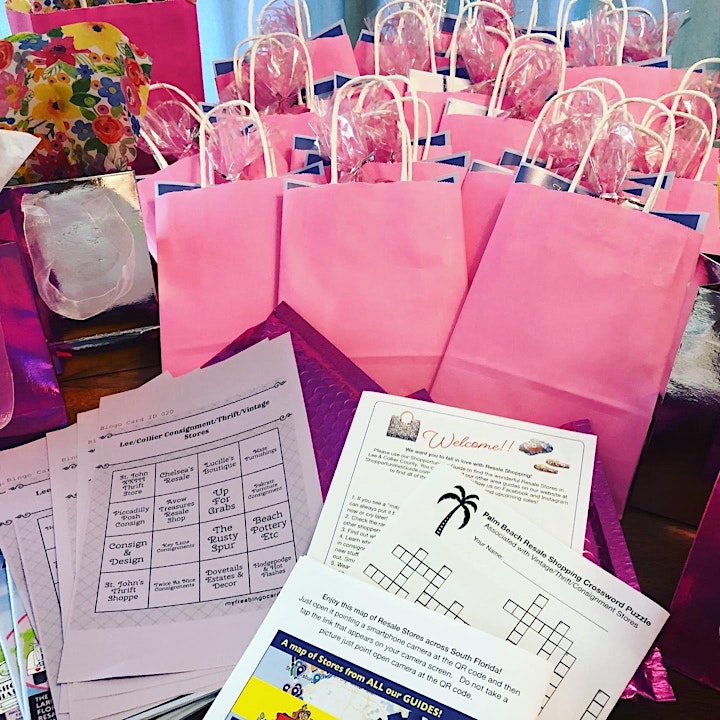 Party supplies and prizes included!
HEALTH & WELLNESS LIABILITY WAIVER
Each passenger is REQUIRED to AGREE to a standard traveling health & wellness liability waiver BEFORE BOARDING. Please review the Health & Wellness Liability Waiver now. And mark "I Agree" in your ticket answers.
No Refunds. Ticket includes breakfast snack, catered lunch, refreshments, games, prizes, and drawings! Please call if you are unable to make the trip so we are not waiting at the boarding location for you. Ticket cancellation calls within 3 days of the trip can not be transferred to another trip or resold, please offer your ticket to someone you know. You can text or call us with the name of the person taking your ticket at 239 676 3876.
By purchasing tickets, you agree and acknowledged to all parties purchasing tickets and participating on our Thrifting Bus Tour that each ticket holder must sign our Waiver and Liability Release form. It will be sent via the email you supply for your ticket.
Any questions, please contact us at 239 676 3876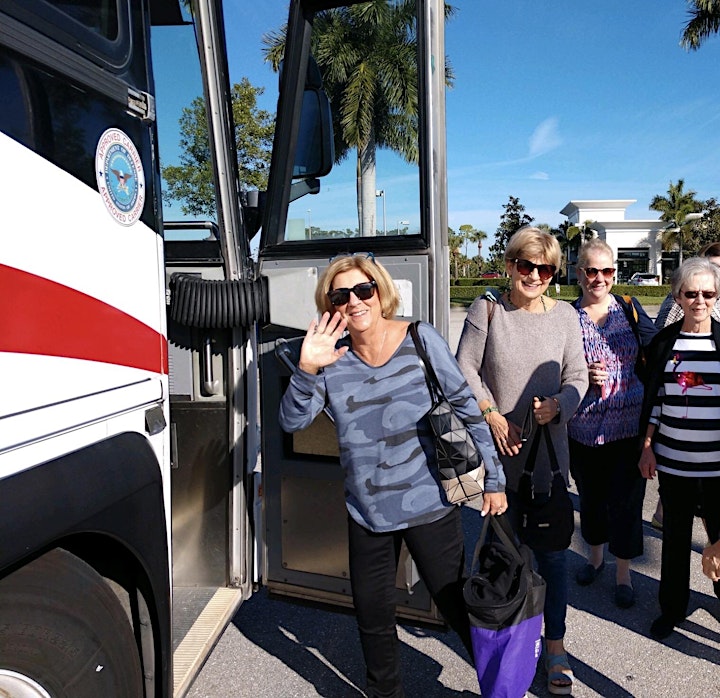 GET ON THE BUS...
GET YOUR TICKETS NOW!!
WE SELL OUT VERY FAST!