Description
This workshop aims to share an entrepreneur's transition from his job to starting a business and how you can make this shift as well.
In this 3 hours workshop you will learn:

1) Why most people GIVE UP easily
2) Make Fast Decision
3) Act despite FEAR
4) Manage your MOST IMPORTANT ASSET in life!
What you will get:
1) Training Material
2) Access to the next networking event for free
3) A chance to win a FREE coaching session with the speaker
Find out if you ready to become an entrepreneur!
---
Here are some of the people said about this workshop: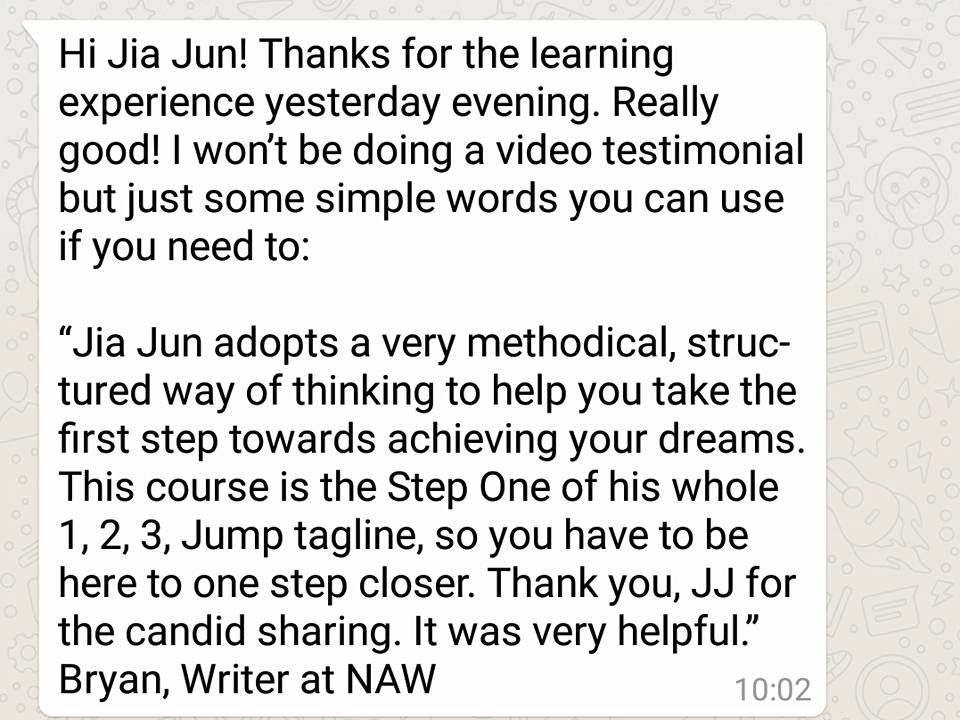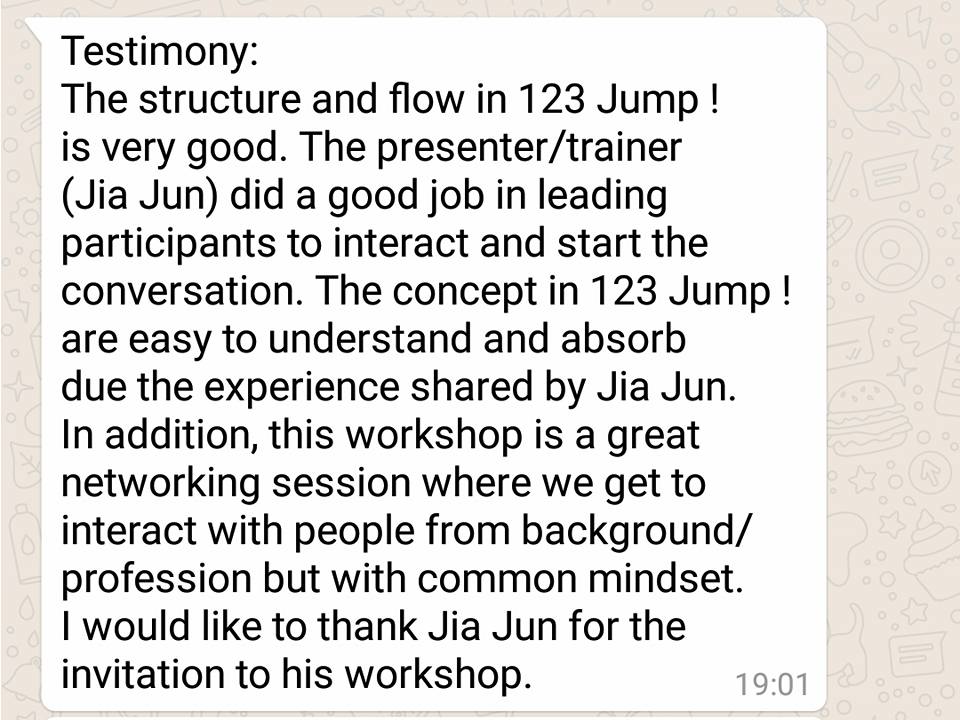 ---
Frequently Asked Questions:
Is this a preview course where I get upsold?
No, there is no closing at the end of the session. We have been to plenty of seminars as well. There are no pitches where we ask you to "Make a decision", or "rush to the back and sign up now!". But if you find that entrepreneurship is the path you wish to follow and you are unsure what to do next, you are welcome to ask for more information about our full day courses.
---
How will this course help you?
If you are an employee, you will face many challenges when you transit becoming an entrepreneur. This course prepares you for the journey by helping you to discover a goal in your life and provide a compass to get you to your destination in the shortest possible path.
This course gives you a step-by-step actionable plan to take.
---
Can you guarantee results?
Like most courses, the information shared in the 3 hours will remain as knowledge as long as you do not take the necessary steps to getting it done. But if you are willing to make the first step, our trainers and coaches will guide you on your path to entrepreneurship.
---