12/12/12 Nutrition | Weight Loss Coaching Deals

Tuesday, December 11, 2012 at 5:30 AM

-

Sunday, December 16, 2012 at 11:55 PM (CST)
Event Details
I am so excited to offer these special deals to you whether you live in Houston or in another city!
You have 3 virtual deals and 3 Houston only deals to select from.
If you have been wondering what it's like to have your own Nutritionist to maximize your weight loss and health goals, now is your time to find out!
Regardless of whether you choose one deal or several, each one is only $12.12!!!!!
Is that cool or what?!
To view more details on the deals for your gift to yourself, someone you love or both visit my website at http://www.whatamieatingtostayalive.com or contact Coach Reeshemah directly at 866.206.3886.
Remember, this deal ends on 12/12/12 at 11.59pm! 12/15/12 AT 11.59PM FOR MY PRIVATE FIT 4 SUCCESS CLUB ONLY!!!!
FIT 4 Success Goal: End emotional eating by recognizing the lies they have told us about the food we are eating. We will work together to master new habits to give you energy, eliminate belly fat and weight loss.  
BONUS: My friend posted this today, and I just have to share it. More Americans are living longer but sicker than ever: What do you think about this?
http://www.usatoday.com/story/news/nation/2012/12/10/health-rankings-states/1759299/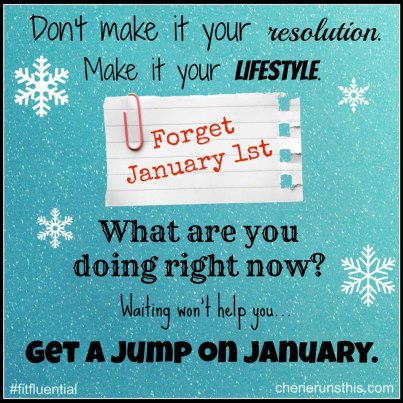 When
Tuesday, December 11, 2012 at 5:30 AM

-

Sunday, December 16, 2012 at 11:55 PM (CST)
Add to my calendar
Organizer
Coach Reeshemah Holmes
Reeshemah Holmes is an Author and a highly sought after Speaker based in Houston, Texas. Reeshemah was certified as a Health Coach from the Dr. Sears Wellness Institute. She also has health certifications for Families and Children, Expecting and Nursing Moms, Adults and Seniors. She is one of the top Health Coaches in America.
 In addition, Reeshemah is a Certified Professional Coach (CPC) and Certified Advanced Law of Attraction Expert.
 Reeshemah became a Health Coach after her own body revolted against her at an accelerated pace.
 Diagnosed with high blood pressure, high cholesterol, pre-diabetes, fibroids, migraines, peri-menopause and anxiety attacks – all at the same time – she discovered the healing and equally harmful power of foods. The physical breakdown of Reeshemah's body forced her to alter her habits and mindset. For the first time, she began giving herself the same level of quality attention that she had been giving to others.
 Starting a holistic approach to self healing, without the intervention of medicine or surgery spurred her to create The POWER Lifestyle: A Common Sense Approach to Managing Your Life & Your Health. POWER is an acronym for "People of wisdom eating right".
 Reeshemah has dedicated her life to helping others listen to their bodies, live on purpose and experience authentic abundance.
 In her free time, Coach Reeshemah does her best to keep up with her wonderful husband of 17 years, two energetic and busy teenagers and her beloved cane corso dog – who has no clue that he is not a human.

 Join Reeshemah and receive free health tips at:
 Website: AmericasTopHealthCoach.com
 Twitter: @CoachReeshemah
 Facebook: facebook.com/CoachReeshemahHolmes
Phone: 281.701.9014