12/12/12 New York City
When and where
Location
New York, NY 10022
Description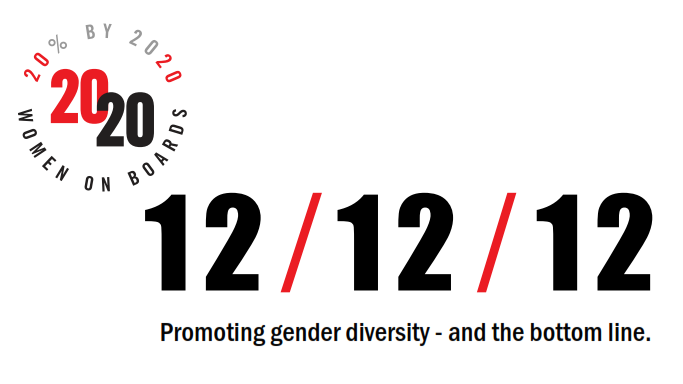 Promote Gender Diversity - And The Bottom Line - on 12/12/12

Be part of the national conversation on gender diversity in US corporate boardrooms on December 12, 2012, when 2020 Women on Boards hosts luncheon events nationwide.
Join us in New York on 12/12/12 at The Benjamin Hotel or Reed Smith for a luncheon panel to share ideas, strengthen and grow the network of champions for more women on boards, and change business for the better. This luncheon will promote the work being done to increase the number of women on US company boards and will raise awareness and funding for the 2020 Women on Boards campaign.
In New York City, 2020 Women on Boards is hosting two 12/12/12 luncheon events:
Register to attend our 12/12/12 plated luncheon at The Benjamin Hotel for a conversation with Sallie Krawcheck, former president of the Global Wealth and Investment Management Division of Bank of America. Sallie will be interviewed by Gillian Tett, Financial Times Assistant Editor & Columnist. The Benjamin Hotel is located at 125 East 50th Street.
or
Register to attend our 12/12/12 buffet luncheon at global law firm Reed Smith for an expert panel discussion with industry, government and board recruitment leaders including Vikki Pryor, Principal, Change Create Transform; Former President and CEO of SBLI USA Mutual Life Insurance Company; 2020 Women on Boards, Board of Leaders; James Barnes, Partner, Corporate Governance Practice, Reed Smith; Doug Conant, Former President & CEO, Campbell Soup Company; co-author, Touch Points: Creating Powerful Leadership Connections in the Smallest of Moments (Jossey-Bass, 2011); and Patricia Lenkov, President, Agility Executive Search. The panel will be moderated by Carol Hymowitz, Bloomberg Editor-at-large. Reed Smith is located at 599 Lexington Avenue, 22nd Floor.
Other 12/12/12 events in New York City:
NYU's Stern of Business is hosting a 12/12/12 exclusively for Stern alums. The Stern panel will be moderated by Karen Brenner, NYU Stern Clinical Professor of Business and includes panelists Mary Cranston, Director, VISA, Juniper Networks, Inc., GrafTech International, Inc., International Rectifier, and Exponent, Inc; Retired Senior Partner and former Chair & CEO, Pillsbury Winthrop Shaw Pittman LLP; Lisa Fairfax, Leroy Sorenson Merrifield Professor of Law, George Washington University; Holly Gregory, Partner, Weil Gotshal, (named to the NACD Directorship); Ken Kopelman, Partner and Co-Chair, Corporate Govenance Practice, Kramer Levin Naftalis & Frankel, LLP, (named to the NACD Directorship); and Anne Sutherland Fuchs, Chair, NY Commission on Women's Issues.
Forte/E&Y are hosting an invite-only event with panelists Glenn Hubbard, Dean, Columbia Business School; Rebecca Blumenstein, Deputy Managing Editor, Wall Street Journal; Julie Hembrock Daum, Co-Head Board Practice & Director, Spencer Stuart; Donna Hamlin, CEO, Intrabond Capital; Stefano Natella, Managing Director, Credit Suisse; Joyce Rochѐ, Director, AT&T, Macy's and Former President and CEO Girls, Inc.; Karyn Twaronite, Americas Inclusiveness Officer, Ernst & Young.
With special thanks to 12/12/12 New York City sponsors: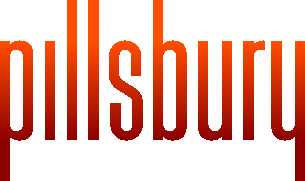 Falk Communications and Research
2020 Women on Boards is a 501c3 organization. A portion of your registration for the 12/12/12 luncheon will be considered a donation to 2020 Women on Boards and will be tax deductible to the extent allowed by law. For attendees at The Benjamin Hotel, $155 is tax deductible and for the luncheon hosted by Reed Smith, $140 is tax deductible.