Description
Introduction to Japanese Taiko Drumming
Want to try out this engaging, dynamic art form in a no-pressure environment?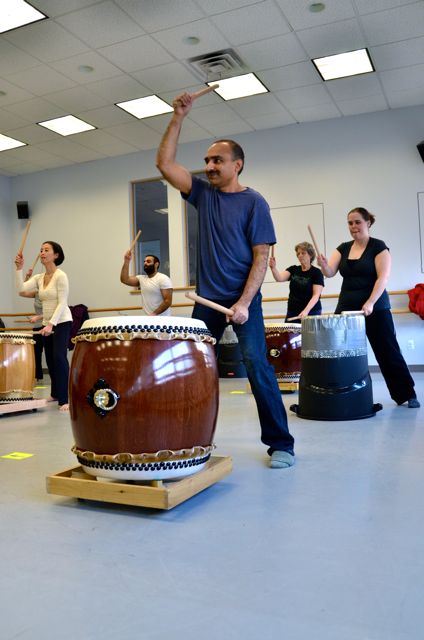 Bring a friend or bring a group of friends! Designed as an engaging social activity, this one time worskhop will focus on learning some of the basics of taiko drumming and having fun! We'll give some background on the art form, tell you a little about the instruments, get you warmed up with some stretches, give an overview on how to stand and hold your bachi (drum sticks), then teach you some basic patterns to a song!
You won't be lost if it's your first time because there is no pre-requisite, and the emphasis will be on recreation and play. Bring a water bottle, comfy clothes to move around in, and a curious, eager mindset. Shoes are not allowed in studio.
If this date sells out, most likely we will offer this workshop monthly. Check our website for registration links. www.TheGenkiSpark.org. If you have questions feel free to contact Kumiko at Kumiko@TheGenkiSpark.org or 617-905-8986.
Space is limited to 12 people. Cacellations/Refund requests will be honored with 30 days notice. If there are fewer than 6 people registered then this event may cancel. No refunds for no shows.