12 Ways to Shop Small & Shop Central Avenue!
Description

Central Avenue Historic Business Improvement District (CAHD) is joining the national movement to support small businesses in America! We are asking people to enjoy Black Friday, go crazy on Cyber Monday, but bring it home to Central Avenue on Small Business Saturday and over the holidays!
Shop & Visit Central Avenue November 25th through to December 25

th

Central Avenue Pre-sales Promotions Friday November 25th
Open House Events Saturday November 26th
Cyber Central Deals Monday November 28th
Get Extra American Express Reward Points for Shopping Small Until December 31st
Click here for a list of participating Central Avenue Businesses:
https://emailmarketing.secureserver.net/s/1e4c19
When you shop small, you help grow the local economy, create jobs and improve our neighborhoods! Here are 12 ways you can Shop Small and Shop Central Avenue this holiday:
1. Annual Auto Check! Get Your Friendly & Personal Auto Services on Central Avenue: Smog, Tires, Brakes and more!
2. Bakeries & Restaurants - Fast, Fresh & Authentic - It's All Good on Central Avenue! Handmade pies, cakes, cobblers, cookies, pizzas, pupusas, tamales and more! Family recipes made with fresh ingredients for authentic taste.
3. Balls, Bikes & Boards - Pedestrians Rule the Corridor! Hang out at the Soccer, Bike and Skateboard Shop Open Houses on Central Avenue November 26th. Get Tips from Experts and Check Out the Latest Styles. Bounce, Roll and Skate Safety First!
4. Cyber Central – Place Your Orders Now! View participating businesses at www.centralavenuehistorictdistrict.org to place your orders, get delivery to your door or call-in for fast pick-up service.
5. Holiday Essentials at Your Neighborhood Markets: The neighborhood markets on Central Avenue have all the essential cooking items you need this holiday! Shop Local on Central Avenue for your essential cooking and personal needs.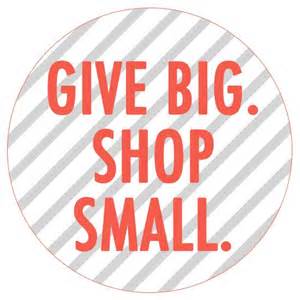 Give Holiday Essentials to Persons and Families in Need: You can support small businesses on Central Avenue and those in need with a small tax deductible donation of $10 or $20. Our Ambassadors will purchase essential food and personal care items from Central Avenue stores and donate them in our special holiday bags. Please make your donation today by mail or online to Central Avenue Historic BID: 4301 S. Central Avenue, LA CA 90011. IRS 501(c)3 # 47-4551101 | www.centralavenuehistoricdistrict.org.
6. Home Shopping on Central Avenue: Furniture, Appliances, Bedding, Plants, Thrift Shopping and More!
7. Meeting Space: Need a Place to Host Your Holiday Party or Meeting? Call CAHD for Great Central Avenue Venues and Party Suppliers: Plus, the CAHD Ambassadors will be there to help coordinate your parking needs and welcome your guest.
8. Personal Grooming & Care Services: Dry Cleaning & Seamstress Services, Hair Salons, Barber Shops and Beauty Spa – A Place for You and A Place for Community
9. Professional Services: Insurance, Health, Medical, Travel, Tax, Computer, Phone, Notary and Copy Stores at Your Service!
10. Unique Shops & Services on Central: Central Avenue property owners are working to bring a variety of businesses to the Corridor – Bird Shops, Tattoo Artists, Great Pop-up Stores and More!
11. Urban Fashion & Style: For the Entire Family
12. Youth & Family Programs - Meetup & Linkup @ Central Avenue Connect! A Healthy Social Environment Equals a Healthy Community
Need help finding what you are looking for? Contact Business Liaison Carlos Juan Ramirez with Urban Design Center at 323-230-7070 or email bid@centralavenuehistoricdistirct.org. He will be glad to assist you.
The Central Avenue Historic Business Improvement District serves properties on Central Avenue from Washington Boulevard to Vernon Avenue – www.centralavenuehistoricdistrict.org.