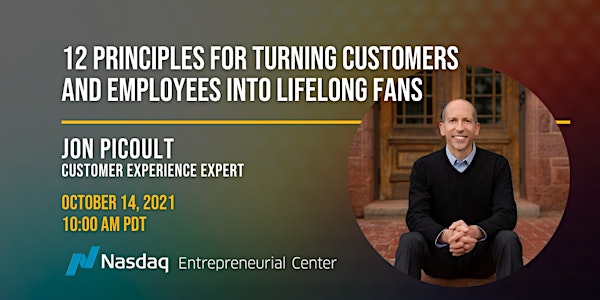 12 Principles for Turning Customers and Employees into Lifelong Fans
Author, Jon Picoult explains why building customer loyalty requires leaving indelible positive impressions on everyone you work with!
About this event
Jon Picoult, Customer Experience expert and Author of "FROM IMPRESSED TO OBSESSED: 12 Principles for Turning Customers and Employees into Lifelong Fans" believes building brand loyalty requires impressing customers, not just satisfying them.
Jon will share the breakthrough, psychology-based strategies that top businesses use to turn more sales prospects into customers, and more customers into obsessed brand advocates. Princeton-trained in cognitive science, Jon recognizes that success in business is as much about shaping customers' memories as it is about shaping their experiences.
Jon will cover:
What great companies know about the difference between customer experience and customer service.
How great experiences boost financial results and accelerate business growth.
The current state of customer experience in the marketplace and the competitive opportunity it implies.
The 12 time-tested, science-based principles used by successful companies to differentiate their customer experience and set themselves apart from the crowd..
OUR SPECIAL GUEST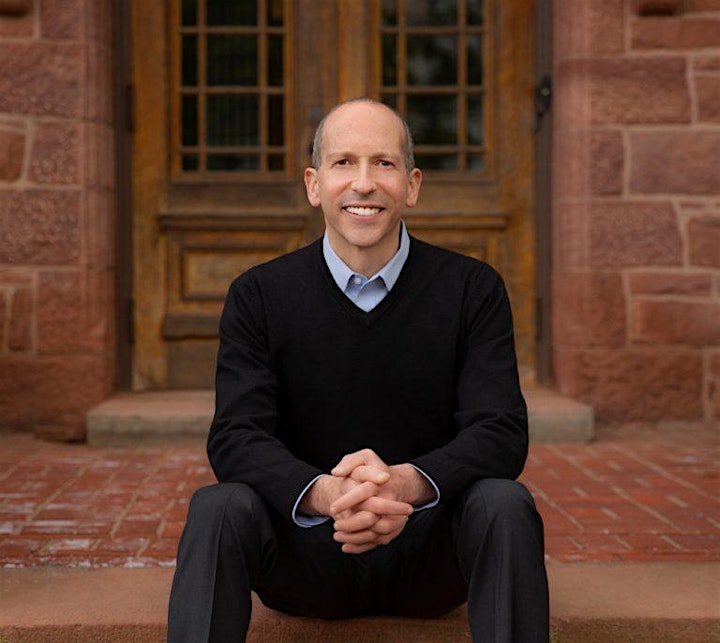 Jon Picoult
Jon Picoult helps organizations impress their customers and inspire their employees, creating "raving fans" that drive business growth. He is the founder of Watermark Consulting and a noted authority on customer and employee experience.
A sought-after business advisor and acclaimed keynote speaker, Jon's insights have been featured by dozens of media outlets, including TheWall Street Journal, The New York Times, NBC News, and Forbes. He has worked with the CEOs and executive teams at some of the world's foremost brands, helping companies build powerful loyalty in both the marketplace and the workplace.
Prior to establishing Watermark, Jon held senior executive roles at Fortune 100 companies. Early in his career, at the age of 29, he earned the distinction of becoming the youngest executive officer in the over 150-year history of a leading, global financial services firm.
Jon received his bachelor's degree in cognitive science from Princeton University and his M.B.A. in general management from Duke University.
His new book, "From Impressed to Obsessed: 12 Principles for Turning Customers and Employees into Lifelong Fans" will be published by McGraw-Hill on November 3rd, 2021.
Follow Jon on Twitter or Instagram, subscribe to his monthly newsletter, or contact him at www.jonpicoult.com.

The Nasdaq Entrepreneurial Center is a 501c(3) public charity whose mission it is to make entrepreneurship accessible to all. We deliver world-class resources and mentoring to enable every entrepreneur across the globe to realize their maximum potential. Please join us and make your gift to ensure these transformative programs may continue to reach the underserved.