12 Days of Holiday Sanity: How To Stay Sane In The Midst Of Holiday Craziness

Monday, December 13, 2010 at 9:00 AM

-

Saturday, December 25, 2010 at 9:00 AM (PST)
Event Details
FRAZZLED, rather than dazzled, by the holidays?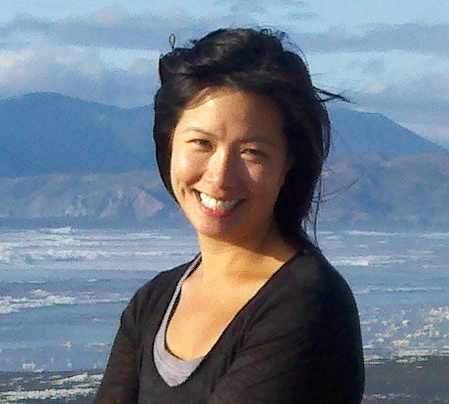 If you, like me, have suffered from overwhelm and joyless holiday seasons in the past, try this course! I will share with you some new ways of thinking, and new ways of taking action, that will help you transform stress into greater harmony with your true self, during the holidays and beyond! - Dr. Lisa Chu, life coach

This course delivers 12 daily doses of practical wisdom to help you reclaim your own joy during the holiday season, no matter how crazy it gets.
It's like having a daily coaching session to help you maintain your peace and clarity through the holidays, within the privacy and convenience of your own computer, iPad, or web-enabled smart phone, and at an INSANELY affordable price.

If you have ever experienced overwhelm, dread, emotional volatility, and high levels of stress around the holidays, this course is for you!
Receive 12 daily lessons about how to deal with common stressful holiday scenarios such as:
being triggered by family members
feeling pressured to keep up with holiday rituals and activities (cards, decorations, parties, gifts)

not honoring your own needs and ending up exhausted, instead of joyful, by year's end

dreading or avoiding holiday family gatherings altogether
feeling obligated rather than grateful

annual "replay" of old familiar patterns of behavior and conversations

handling "difficult" people and awkward situations with greater ease

Format:
Online course, with 12 lessons, each link delivered daily to your inbox.

Lessons are completed at your own pace, so no worries about "falling behind" or showing up for class on time!

Media include written materials, a daily audio MP3 podcast, downloadable worksheets, and videos.

Utilize these lessons throughout the year, whenever you need a dose of sanity in your life! You will retain unlimited access to the course website and lessons.

Discussion forum and real-time online feedback from classmates and instructor for the duration of the 12-day course.
When
Monday, December 13, 2010 at 9:00 AM

-

Saturday, December 25, 2010 at 9:00 AM (PST)
Add to my calendar
Organizer
Dr. Lisa Chu, M.D., is a life coach, community catalyst, multidisciplinary artist, & founder of The Music Within Us. As a coach, Lisa supports adults in the design of their thriving, creative, fully expressed lives. She delights in co-creative adventures of the SoulBodyMind - Lisa's term for the fully integrated being we are each here to remember we already are.
Lisa received her A.B. magna cum laude in Biochemical Science from Harvard College, and her M.D. from the University of Michigan Medical School. She has also completed trainings with Gail Larsen of Real Speaking, Martha Beck Life Coach Training, the Sound Voice & Music Healing Certificate Program at California Institute of Integral Studies, and is a Certified Life Upgrade Coach and Certified Bio Optic Holography Facilitator from Mastery Systems. She has studied Thai massage in Bali, Thailand, and Laos, and Breema bodywork at the Breema Center in Oakland. Most recently, she has trained in psychodrama and drama therapy techniques, culminating in the creation of an autobiographical therapeutic performance (one-woman show) in San Francisco. She is scheduled to appear in performances at The Marsh in San Francisco in April 2019.
A classically trained violinist and pianist since age three, Lisa expanded into improvisation in 2009. She is the co-creator of the acoustic rock duo Chinese Melodrama and has an active visual art practice in painting and illustration at Wild Tomato Arts. See Lisa's daily art creations on Instagram: @drlisachu. Lisa currently lives in Moss Beach, California.