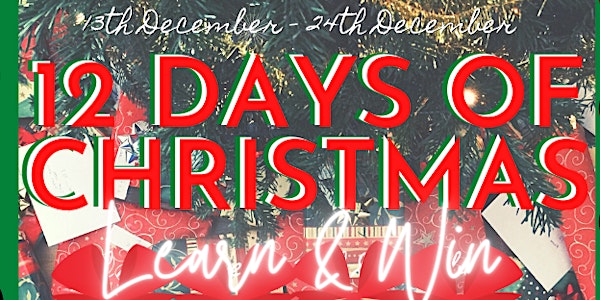 12 Days of Christmas Fitness Talk and Giveaway!
FREE Fitness & Nutrition Talk everyday for 12 Days leading up to Christmas! All participants are entered into our raffle to win prizes!
About this event
Every day for 12 days, Untamed Fitness will go Live on Facebook to chat with different professionals about nutrition, exercise, mindfullness and more!
At the end of each chat, we will announce the winner of our 12 Days of Christmas Prize draw with some AMAZING prizes supporting small businesses around the country!
Learn a little, win a little!
There will be:
- a short 10-15 minute discussion on the topic of the day
- Short game play
- Prize draw!