11th New York Health Forum

Tuesday, December 18, 2018 from 12:30 PM to 4:30 PM (EST)
Event Details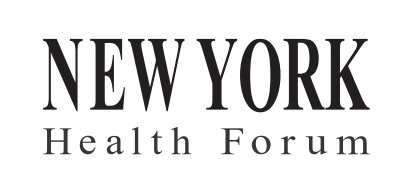 "Healthcare/Life Sciences Industry : Preparing for 2019"


11th New York Health Forum
December 18th (Tuesday) 12:30 PM - 4:30 PM
Yale Club Manhattan, Roof Dining Room & Terrace 22nd FL

New York Health Forum (NYHF) is founded to strengthen healthcare partnerships and knowledge sharing at all levels, including industry, academia, medical facilities, research facilities, service providers and financial investors. New York Health Forum's mission is to present the significant agendas of the healthcare industry, to contribute to the public health by bringing out the public concerns to be discussed and solved; and to gather the sound of health policy, science innovation, and industry development. Our 11th New York Health Forum's title is "Healthcare/Life Sciences Industry: Preparing for 2019." This forum will provide the setting for stimulating and informative discussions on the investment trends, landscapes, risks, and more. Around one hundred of investors, biopharma and medtech representatives, healthcare professionals will come together to connect, learn, and share.   
PROGRAM
12: 30 PM - 1:00 PM Network Reception and Lunch 
1:00 PM - 1:20 PM Welcoming Speech & Opening Remark
"Healthcare and Lifesciences Current Trend and Forecasting 2019"
DoHyun Cho, PhD (Chairman, New York Health Forum)
Jamie Metzl, PhD, JD (Senior Fellow, Atlantic Council)
1:20 PM - 2:10 PM Session 1 
"Key Trends in Therapeutic Deal Making"
Licensing in therapeutic companies is being used as a key growth strategy to improve their market position and strengthen their financial and business market values. Industry executives and experts will join as panels in this session to discuss about current deal trends and prospects in the 2019.
Moderator: Joe McMenamin, MD, JD (EVP, W Medical Strategy Group)

Jeff Clark, MD, JD  (Chief Business Officer, Enzychem Lifesciences)

Sundeep Lal,

PhD

, MBA (CEO and Founder, BioConnexUs)

Vincent Liu, PhD, MBA (Senior Advisor, Fosun Pharma)

Young Moon, MBA (Vice President, BL&H USA)
2:10 PM - 3:10 PM Session 2 
"Real-World Evidence and the Transformational Role of Digital Health"
This panel will discuss new digital health solutions for capturing and surfacing real-world evidence across siloed stakeholders. The panelists will discuss the application of data to impact patient care and the use of emerging technologies to provide the life sciences industry with insights that could transform current approaches to personalized medicine and clinical trials. Panelists with backgrounds in big data, AI, engineering and financial services, together with extensive clinical operations expertise, will discuss how digital health, machine learning, blockchain and asset-backed securities can reshape the life sciences sector through technology that delivers far more precise and actionable patient insights and provide alternative funding strategies as well.
Moderator: Kimberly Ha (CEO, KKH Advisors)

Ariel Katz (Chief Product Officer, H1)

Kara Dennis, MBA (SVP and GM of Life Sciences, Clarify Health)

Michelle Longmire, MD (CEO, Medable)

Peter Lyons (Chief Innovation Officer, Atomic Capital)

Robert Chu (CEO & Founder, Embleema)
 3:10 PM - 4:00 PM Session 3 
"Continued M&A Deals as the Recalibration of the Industry"
Mergers-and-acquisitions (M&A) activity has become the dominant force shaping the global pharmaceutical and biotech industries and the number keeps growing as a result of recent challenges including decrease in R&D productivity. This session will gather industry experts to discuss current trends and issues in M&A as it will improve the overall outlook of these sectors and continue to be a key growth strategy to acquire new drugs and technology.
Moderator: Yiqin Shen (Senior Reporter, Mergermarket)

John Bradley (Managing Director, Torreya)

John R. Lieberman, CPA (Managing Director, Perelson Weiner LLP)

Sherman Williams, MBA (

Director of Investment Banking, Chardan Capital Markets LLC)

Sundeep Lal,

PhD

, MBA (CEO and Founder, BioConnexUs)
4:00 PM - 4:20 PM Award Ceremony & Networking

When & Where

Yale Club of New York City
50 Vanderbilt Avenue
Roof Dining Room & Terrace 22nd FL
New York, NY 10017


Tuesday, December 18, 2018 from 12:30 PM to 4:30 PM (EST)
Add to my calendar
Organizer
Focused on the entire healthcare value chain, and armed with special knowledge of and contacts in East Asia,
W Medical Strategy Group provides far-sighted analysis, in-depth research and rapid real-time advice to enable the life sciences industry to enhance the quality of life by expanding access to new, innovative medicines, medical devices and diagnostics. With its multidisciplinary team of physicians and expert consultants, W Medical Strategy Group also integrates specialized industry expertise, ethnic perspective, and vision to guide healthcare providers facing crucial business decisions.