Description
About Conference
Conference series pleased to announce "11th Virology and Infectious Diseases Congress" held during July 27-28, 2018 Vancouver, Canada. We are happy to invite all anticipated participants to share and explore their research findings as Keynote presentations, Oral talks, Poster presentations, Symposiums, Workshops and Exhibitions.
Virology Congress 2018 will focus on the latest and exciting innovations in all areas of Virology and Infectious Diseases research which offers a unique opportunity for investigators across the globe to meet, network, and perceive new scientific innovations. Infectious Diseases are disorders caused by organisms such as bacteria, viruses, fungi or parasites. This Virology Congress 2018 also encourages the active participation of young student researchers as we are hosting Poster Award Competition and Young research Forum at the conference venue. Virology is often considered a part of microbiology or of pathology. Infectious diseases basically emphasize on the pathogenesis of the bacteria and their therapeutic measures, coalesce of branches of Microbiology especially Clinical and Diagnostic Microbiology which deals with the cure and prevention of the Infectious diseases. It represents an increasingly important cause of human morbidity and mortality throughout the world. Vaccine development is thus of great importance in terms of global health. Viruses and viral diseases have been at the centers of science, agriculture, and medicine for millennia and some of our greatest challenges and triumphs have involved virology. The advent of the HIV pandemic led to a dramatic increase in research in the field of rational drug design, resulting in the large number of antiviral drugs and vaccines entering clinical trials today.
The conference attains significance when we look at the worldwide deaths due to Infectious Diseases. Tetanus (500,000), Measles (1 million), HIV/AIDS (1 million), Hepatitis B ( 1.1million), Malaria(2.1million), Diarrhoea (3.1 million), Tuberculosis (3.1 million), Respiratory Infections (4.4 million).
Target Audience:
Virology Students, Scientists
· Virology Researchers
· Virology Faculty
· Dean and Directors
· Pharmaceutical Industries
· Microbiologists
· Health Care Professionals
· Bacteriologists
· Epidemiologists
· Virology Associations and Societies
· Doctors
· International AIDS Society
· Infection Prevention and Infection Control Specialists
· Experts and Delegates
· Virologists
· Parasitologists
Why to attend?
Virology Congress 2018 provide a global platform for exchanging ideas and make us updated about the New Technologies Emerging in Virology & Infectious Diseases. It is the best Opportunity to attend the presentations delivered by Eminent Scientists from all over the world. This particular conference conduct presentations, distributes information, conducts meetings with current and potential scientists, make a splash with new drug developments, and receive name recognition at this 2 days event. World renowned speakers, the most recent therapeutic and diagnostic techniques, developments, and the Novel technologies and therapeutic measures for infectious diseases prevention and control are hallmarks of this conference.
Why Vancouver?
Vancouver is a coastal seaport city in Canada, located in the Lower Mainland region of British Columbia. As the most populous city in the province & one of North America's most cosmopolitan cities. Vancouver as "a world-class city with ocean attached". Stanley Park is one of the world's largest (1,000 acres) and most beautiful urban green spaces. Must-sees include the nine towering totem poles at Brockton Point. The Greater Vancouver area had a population of 2,463,431 in 2016, making it the third-largest metropolitan area in Canada. The Economist Intelligence Unit acknowledged it as the first city ranked among the top-ten of the world's most well-living cities for five consecutive years.
Vancouver has hosted many international conferences and events, including the 1954 British Empire and Commonwealth Games, UN Habitat I, Expo 86, the World Police and Fire Games in 1989 and 2009; and the 2010 Winter Olympics and Paralympics which were held in Vancouver and Whistler, a resort community 125 km (78 mi) north of the city. The City of Vancouver was one of the first cities in Canada to enter into an international sister cities arrangement.
Market Analysis
Summary: 11th International Virology and Infectious Diseases Congress takes immense pleasure to welcome attendees, presenters, and exhibitors from all over the world to Canada. We are delighted to have you all at the "Virology Congress 2018" which is going to be held during July 27-28, 2018 at Vancouver, Canada. The organizing committee is accelerating for an advanced and informative conference program including plenary speech, symposia, workshops on a variety of topics, poster presentations and various programs for participants from all over the world. We welcome you to join us at the Virology Congress 2018, where you will be sure to have a delighted experience with scholars from all around the world. All the members of Virology Congress 2018 organizing committee look forward to meet you at Canada.
The global virology market is expected to bloom over 2015-2025. In 2015, the virology industry was highly influenced by Ebola, MERS, and hepatitis C viruses. In 2016, zika virus is dominating the research, with more better prospects in the near future. By 2017 end, a few important patents are approaching expiry, including Tamiflu, Sustiva, Tenofovir, Combivir, Relenza, and Telbivudine. With the expiry of these blockbuster drugs, the market is estimated to encounter a dynamic competitive landscape. The generic competition in the virology market will be in this high pace from 2018 onward. Europe is projected to maintain the position as the second largest market globally. During the forecast periods, USA is anticipated to record the highest CAGR, governed by enhanced healthcare infrastructure, access to diagnostics, and enhanced affordability of diagnostic tests for viral diseases.
Renowned Speakers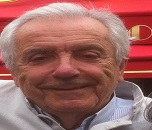 Jean-Marie Andrieu
University of Paris-Descartes , France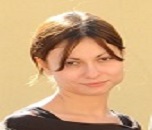 Jelena Prpic
Croatian Veterinary Institute, Croatia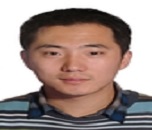 Jiehao Cai
Children's Hospital of Fudan University, China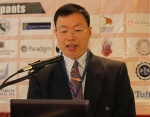 Jingrang Lu
EPA Environmental Protection Agency , USA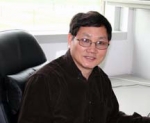 Jizhong Zhou
University of Oklahoma, USA

Joachim Wink
Helmholtz Centre for Infection Research, Germany

John G Thomas
West Virginia University, USA
Jorge C. Blanco
Sigmovir Biosystems Inc, USA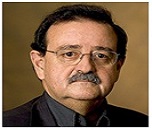 Jose Esparza
Bill & Melinda Gates Foundation , USA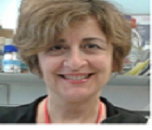 Juana Díez
Pompeu Fabra University, Spain

Kamaleldin B Said
Carleton University, Canada

Kathrin Mohr
Helmholtz Centre for Infection Research, Germany

Kay Taylor
Founder/Ambassador Preventing Cervical Cancer (PINCC), USA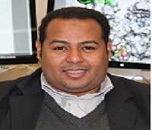 Khaled Barakat
University of Alberta, Canada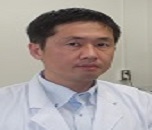 Kunihiro Kaihatsu
Osaka University, Japan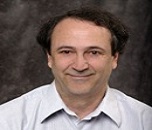 Larry Kauvar
Trellis Bioscience, USA

Lenore Pereira
University of California San Francisco, USA

Lisa Lindesmith
University of North Carolina, USA

Liying Yang
New York University School of Medicine, USA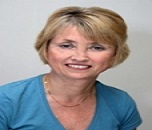 Louise Cosby
Queen's University, UK

Mahdi Saeed
Michigan State University, USA

Mahin Khatami
National Cancer Institute, USA

Malgorzata G Norton
U.S. Food and Drug Administration, USA

Manfred Hochleithner
VÖK, Austria
Marc H.V. Van Regenmortel
University of Strasbourg, France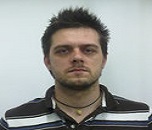 Marcin Sieńczyk
Wroclaw University of Technology, Poland

Margitta Dathe
Leibniz Institute of Molecular Pharmacology, Germany

Daniela Maria Cirillo
San Raffaele Scientific Institute Milan, Italy

Mark Enright
Manchester Metropolitan University, UK

Masataka
Tohoku University, Japan

Massimo Ciccozzi
Istituto Superiore di Sanità, Italy

Massimo Clementi
University Vita-Salute San Raffaele, Italy
Michael W. Washabaugh
MedImmune, USA

Miklas Scholz
Civil Engineering Stanford University, UK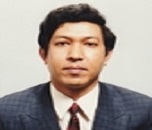 Mohammad Hossain
Kansas State University, USA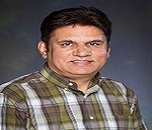 Mohammad Mir
Western University of Health Science, USA

Mohannad AL-Saghir
Ohio University Zanesville, USA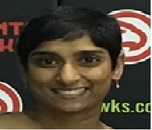 Mugdha Vasireddi
Georgia State University, USA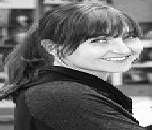 Natalia Tschowri
Humboldt-Universität zu Berlin, Germany

Nataliya Piletska
Evelina Children's Hospital, UK

Natascia Bruni
Candioli Pharma Organization, Italy

Nicola Petrosillo
National Institute for Infectious Diseasesx, Italy

Niels Norskov-Lauritsen
Aarhus University Hospital, Denmark

Nikos E Mavroudis
Northumbria University, UK
Olga S. Latinovic
University of Maryland, USA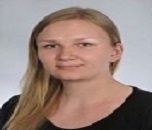 Palina Vyhouskaya
Jagiellonian University, Poland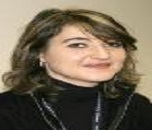 Paola Grandi
University of Pittsburgh, USA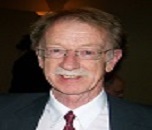 Patrick J Brennan
Colorado State University, USA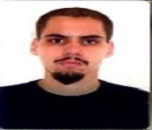 Pedro Brandao dos Santos Pedrosa
Leibniz Universität, Germany

Peter Proksch
Istitute of Pharmaceutical Biology and Biotechnology at the University of Düsseldorf, Germany

Piero Mastroeni
Infection and Immunity University of Cambridge United Kingdom, UK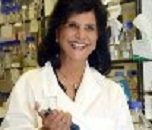 Polly Roy
London School of Hygiene and Tropical Medicine, UK

Qiao Sun
Shanghai Pudong New Area Center for Disease Control and Prevention, China

Rajesh Sani
South Dakota School of Mines and Technology, USA
Rajinder S. Ranu
Colorado State University, USA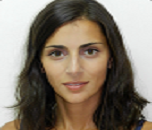 Raquel Rodrigues
Umeå University, Sweden
Roby P. Bhattacharyya
Broad Institute of MIT and Harvard , USA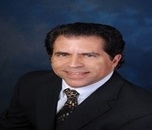 Ronald Moss
Ansun Biopharma, USA

Rossella Colomba Lelli
Istituto Zooprofilattico Sperimentale dell'Abruzzo e del Molise "G. Caporale", Italy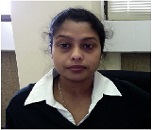 Ruma Mukerjee
Temple University, USA
Ruth M. Ruprecht
Texas Biomedical Research Institute , USA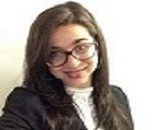 Samira Khiar
Institute Pasteur, France

Schutzbank Ted
St.John Providence Health System, Michigan, USA

Ségolène Caboche
Lille University of Science and Technology, France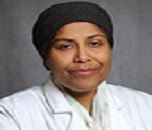 Shahana Choudhury
Meharry Medical College, USA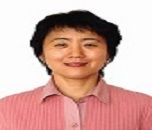 Shen Kunling
Capital Medical University, China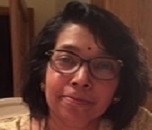 Shubhada Bopegamage
Slovak Medical University, Slovakia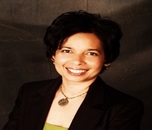 Sita Awasthi
University of Pennsylvania, USA
Suresh K. Mittal
Purdue University, USA

Teresa Norris
HPV Awareness Corporation/Corporation de Sensibilisation VPH, Canada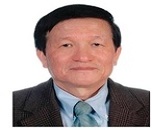 Ting-Chao Chou
PD Science LLC, USA
Todd E. Bell
Texas Tech University Health Science Center, USA

Tonyia Renee
National Cervical Cancer Coalition/HPV Cancer Coalition, USA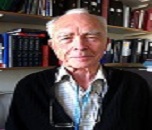 Ulrich Desselberger
University of Cambridge, UK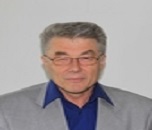 Vladimír Zajac
Cancer Research Institute, Slovakia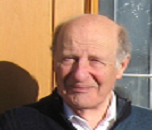 Walter Doerfler
University of Erlangen-Nuernberg & Cologne University, Germany

Wolfgang R.Heizmann
Orgamed Consulting / University of Tübingen, Germany

Yen- Lieberman
Case Western Reserve University in Cleveland, USA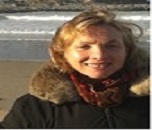 Yolanda Revilla
Centro de Biología Molecular "Severo Ochoa", Spain

Yuan Gu
Capital Medical University, China

Yu-Zhong Zhang
Shandong University, China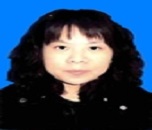 ZhangLei
Chinese Academy of Agricultural Sciences, China

Zhiheng Pei
New York University School of Medicine, USA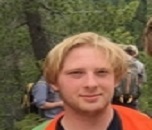 Aaron Berliner
Bio/Nano Research Group, USA

Anand Ramasubramanian
University of Texas, USA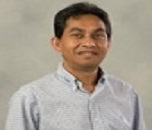 Anil Kumar
University of Missouri, USA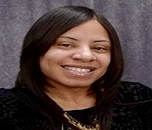 Chandrika Johnson
Fayetteville State University, USA

Amaresh Das
APHIS-USDA, USA

Amelie Mc Fadyen
University of Quebec in Montreal, Canada

Amin Fadl
University of Wisconsin-Madison, USA

Amparo Gamero Lluna
University of Valencia, Spain

Amy F.Savage
University of Florida, USA
Ananda M. Chakrabarty
University of Illinois, USA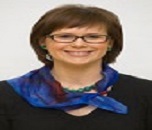 Angelika Krumina
Riga Stradins University, Latvia

Angeliki Mavroidi
General Hospital of Nea Ionia , Greece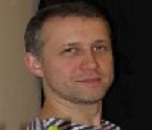 Anton Sholukh
Texas Biomedical Research Institute, USA

Antoni Bennasar-Figueras
Universitat de les Illes Balears, Spain

Arnolfo Petruzziello
IRCCS Fond, Pascale, Italy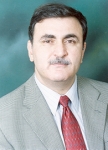 Ayman Noreddin
Chapman University School of Pharmacy, USA

Bożena Futoma-Kołoch
University of Wrocław, Poland
Brent E. Korba
Georgetown University Medical Centre, USA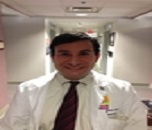 Brian L Pearlman
Atlanta Medical Center,, USA

Carlos Alberto Guzman
Helmholtz Centre for Infection Research, Germany
Charles J. Russell
St. Jude Children's Research Hospital, USA
Charles William Keevil
University of Southampton Centre for Biological Sciences, UK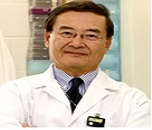 Chil-Yong Kang
Western University, Canada

Choong-Min Kang
California State University, USA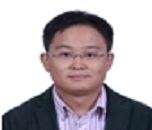 Chuanling Zhang
Peking University, China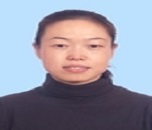 Chunyan Liu
Capital Medical University, China

Claudia Vuotto
Microbial Biofilm Laboratory, Italy

Claudio Galli
Medical Scientific Liaison Europe,Abbott Diagnostics, Italy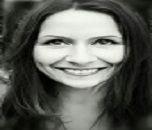 Dagmar Schoder
University of Veterinary Medicine, Austria

Daniela Maria Cirillo
San Raffaele Scientific Institute Milan, Italy
Darron R. Brown
Indiana University School of Medicine, USA
David Vigerust
Vanderbilt University, USA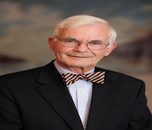 Eckard Wimmer
Stony Brook University, USA

Edward J Woznaik
State Veterniarian and Lieutetnant , USA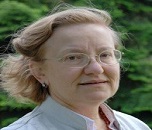 Elena V Orlova
University of London, UK

Elisabeth Carniel
Institut Pasteur , France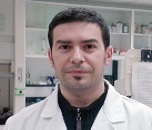 Estanislao Nistal-Villán
University of Navarra, Spain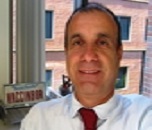 Farshad Guirakhoo
GeoVax, USA

Fernando de la Calle
PharmaMar, Spain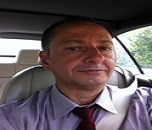 Filippo De Nicolellis
Fiumcello,Friuli Venezia Giulia, Italy

Fiona McPhee
Bristol-Myers Squibb Co, USA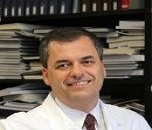 Franco Lori
ViroStatics srl , Italy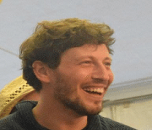 Francois Dufrasne
Universite Catholique de Louvain, Belgium

Friedrich Goetz
University Tübingen, Germany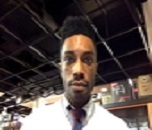 George Adigbli
University College London, UK

Geraldine Durand
BioMérieux , France

Gianfranco Donelli
Microbial Biofilm Laboratory IRCCS Fondazione Santa Lucia , Italy

Giovanni Matera
University of Catanzaro, Italy
Girish J. Kotwal
UMass School of Medicine, USA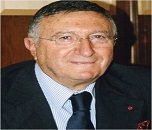 Giulio Filippo Tarro
Foundation de Beaumont Bonelli for Cancer Research, Italy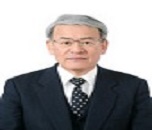 Hiroshi Ohrui
Yokohama University of Pharmacy, Japan

Hua Zhu
Rutgers University, USA
Ibrahim M. Banat
University of Ulster, UK
Ilya B Tsyrlov
XENOTOX Inc, USA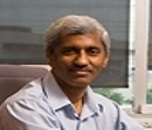 Jagannadha Sastry
The University of Texas, USA