11th International Conference and Exhibition on Pharmacology and Ethnophar...
Description
11
th

International Conference and Exhibition on Pharmacology and Ethnopharmacology

About Conference

Conference Series LLC Ltd is a renowned organization that organizes highly notable pharmaceutical conferences throughout the globe. Conference Series LLC Ltd is currently bringing forth "11th International Conference and Exhibition on Pharmacology & Ethnopharmacology" (Ethnopharmacology 2018) slated on July 18-19, 2018 Atlanta, USA.

Conference Series LLC Ltd Organizes 3000+ Global Events Every Year across USA, Europe & Asia with support from 1000 more scientific societies and Publishes 700+ Open access Journals which contains over 70000 eminent personalities as editorial board members as reputed scientists and 1200+ Symposiums & Workshops. To know more about the conference series LLC Ltd

Ethnopharmacology 2018 conveys recent developments in Pharmacology and Ethnopharmacology. A complete knowledge of a scientific discipline that described the overt effects of biologically active chemicals, pharmacology now explores the molecular mechanisms by which drugs cause biological effects. In the broadest sense, pharmacology is the study of how chemical agents, both natural and synthetic (i.e., drugs) affect biological systems.

Market Analysis
Ethnopharmacology involves a wide range of scientists from varying specialties. The practices and public interest in natural therapies, namely herbal medicine, have been increased dramatically throughout the world. This has increased the international trade in herbal medicine enormously. A paradigm shift is observed in the use of natural product based medicine for the management of health care, which can significantly impart a major task in economic growth.

Knowledge about traditional drugs/medicines is put into practice in different cultural settings in daily health care, nutrition, veterinary, hunting, pest control etc. We are interested in the perception and the interface of the emic and ethic perspective of such knowledge and we encourage and promote the future use of such local and traditional knowledge.

Botanical and Plant-Derived Drugs: Global Markets

The global market for botanical and plant-derived drugs was valued at $23.2 billion in 2013 and $24.4 billion in 2014. This total market is expected to reach $25.6 billion in 2015 and nearly $35.4 billion in 2020, with a compound annual growth rate (CAGR) of 6.6% from 2015 to 2020.

Target Audience:

● The pharmaceutical industry, especially companies supplying bulk or formulated plant- derived drugs or companies that are planning to enter this field.

● Medical research institutions.

● International organizations and governmental organizations with relevant responsibilities such as health, drug safety, conservation and the environment, and foreign trade.

● Investors.

● The financial and analyst community.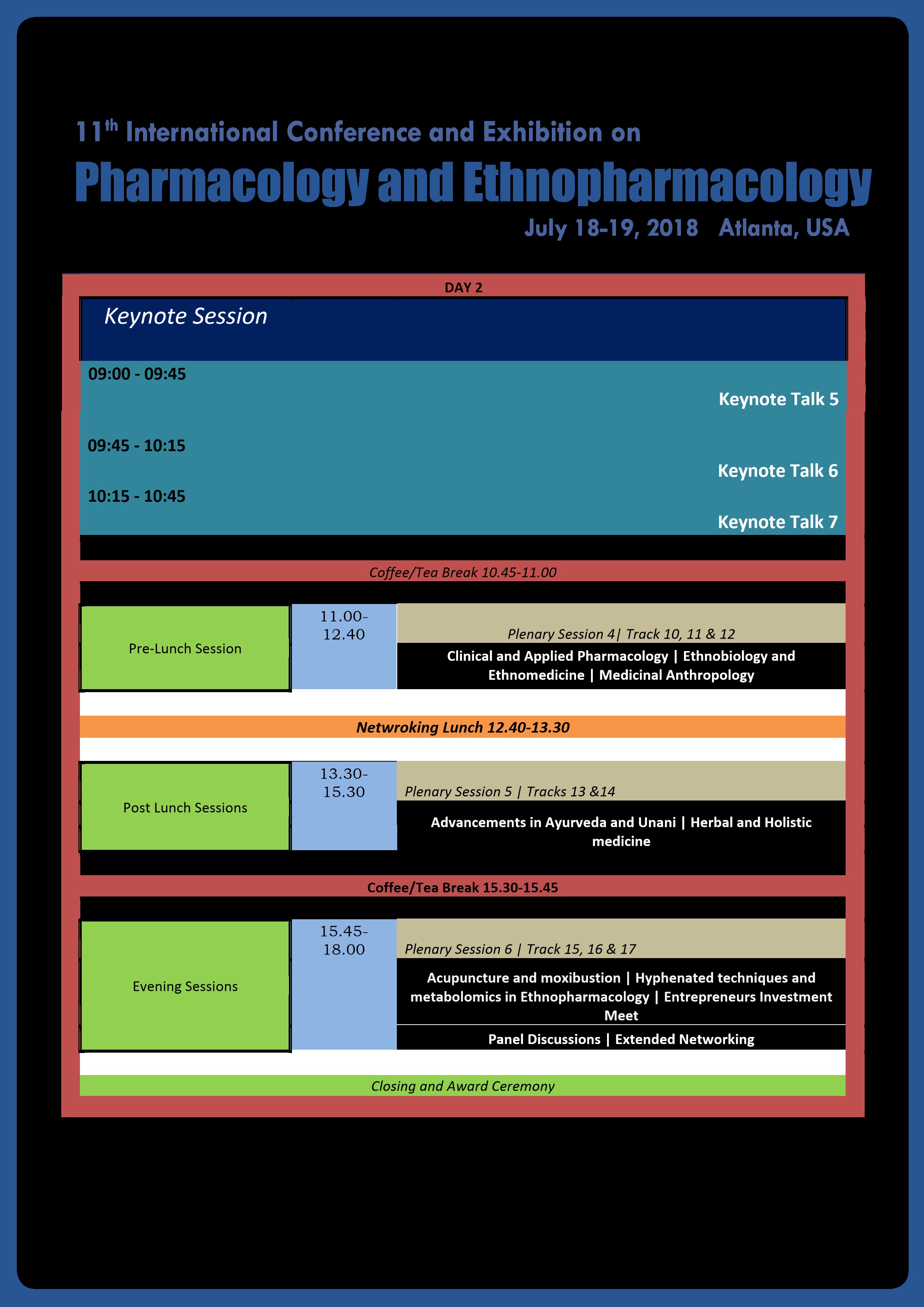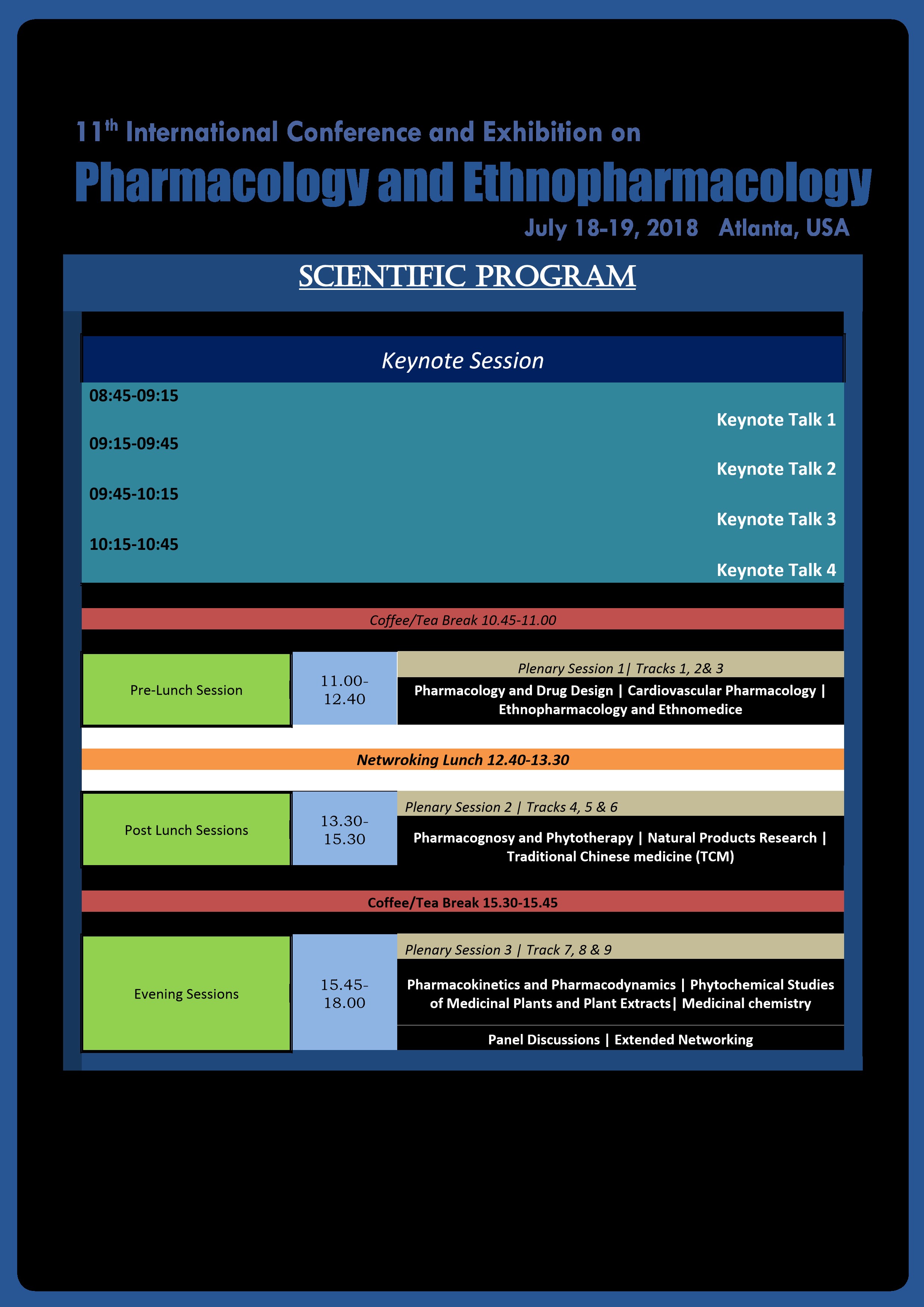 Please contact the event manager Marilyn (marilyn.b.turner(at)nyeventslist.com ) below for:
- Multiple participant discounts
- Price quotations or visa invitation letters
- Payment by alternate channels (PayPal, check, Western Union, wire transfers etc)
- Event sponsorship

NO REFUNDS ALLOWED ON REGISTRATIONS
Prices may go up any time. Service fees included in pricing.
-----------------------------------------------------------------
This event is brought to you by:
Conference Series - NewYorkEventsList
http://www.NyEventsList.com
http://www.BostonEventsList.com
http://www.SFBayEventsList.com
-----------------------------------------------------------------
VIO180418CRE