Description
A Busboys and Poetry Event The 11th Hour Poetry Slam offers an opportunity for poetry lovers to enjoy the competitive art of late-night performance poetry! Enjoy two rounds of high intensity poetry, with the audience choosing a winner. Join us for an alternative way to spend your Friday night at Poetry Slam, Inc's (PSI) DC Slam Venue.
A poetry slam is a competitive event in which poets perform their work and are judged by members of the audience. Typically, the host or another organizer selects the judges, who are instructed to give numerical scores (on a zero to 10 or one to 10 scale) based on the poets' content and performance.
HOSTED BY: TWO DEEP THE POETESS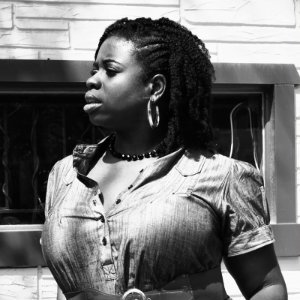 2Deep: A Verbal Noun; feminine, international, and poetical powerhouse.
With over a decade of snatching microphones and captivating audiences, 2Deep's resume reads like Who's Who travel guide. From Cornell University to Ottawa University, American University to Penn State, United States to Australia, this German born-Alabama raised entertainer has spoken to crowds all over the globe. She's opened for the late Gil Scott-Heron and performed for President Barack Obama's first pre-inaugural celebrations at the Washington National Cathedral. She was a four year undefeated slam champion, 2007 Talk To Me Eastern Slam Winner, member of Busboys and Poets' 2009 Slam Team, Word War II Slam Champion, and prior Busboys and Poets' Slam Master. 2Deep welcomes a freshman class to American University annually for over half a decade and has spoken out against domestic violence on legislative floors in Maryland. She keeps busy hosting two monthly, sold out shows (ten years) and by running her companies 2DeepUncensored.com and Ms2Deep.com. Armed with a BFA, MFA, and MBA, 2Deep is making herself comfortable in a male dominated arena by leaving traces of lipstick on the microphone and a dash of prose laced with her feminine perspective and her truth. 2Deep is taking the next four decades of her career with force; listen now and forever witness her. Peace