"There is no power for change greater than a community discovering what it cares about."
About this event
You're Invited!!
Human Embrace and Mystic Mandala, in association with Top Pick Media present the 11th Holistic Festival of Life and Wellness!
Thanks to our donors and sponsors, this will be a FREE ADMISSION EVENT FOR THE PUBLIC!!
The Largest Holistic Festival of its kind in North Texas attended by thousands. A FREE to public event for everyone to come with your friends and family.
Are you seeking SPIRITUAL HEALTH, MENTAL CLARITY, and PHYSICAL WELLBEING? If YES, this festival is for YOU!!
In one day, in one space, you'll be able to learn about and sample a HUGE variety of life-enhancing modalities from highly skilled teachers and practitioners, including:
Pranic Healing - Vedic Chanting - Ayurveda - Yoga - Meditation - Chakra Balancing - Intuitive Guidance - Herbal Nutrition - Skin Care - Aromatherapy - Reiki - Feng Shui - Astrology - Psychic Readings - Tarot - Tantric Healing - Vastu Shastra - Massage Therapy And so much more!
Also celebrating The International Yoga Day with FREE classes led by some of the best teachers of North Texas and the most recognized schools in Dallas Fort Worth!
Featuring dynamic Speakers, Movement Meditations, Yoga, Dance, Music, and vendors that will bring your life to new levels of fulfillment!
MUSIC & DANCE PERFORMANCES
10:00 AM Live Handpan Instrumental Performance by 'JD' Jose David Villamizar
1030 AM Live Music by Ignacio Lopez
1045 AM Live Music by Septien Entertainment Group
11:00 AM Belly Dance Performance by Dee Hill
1130 AM Live Music by Septien Entertainment Group
1215 PM "Unf**kablewith" Guided by Vijay Moksha
1:00 PM Live Dance Performance by Abbi Najma
115 PM Live Dance Performance by Little Goddess trybe
145 PM Live Instrumental performance by Impending Bloom
245 Pm Live Performance by Tribal Evolution Dance Troupe
315 PM Live Music by Daniel katsuk
415 PM Live Belly Dance Performance by Zaara Fusion Dance
445 PM Live Music by Ignacio Lopez
5:00 PM Live Dance Performance by Dancing Divas
530 PM Live Music by Septien Entertainment Group
YOGA LINE UP
10AM - AJ NAMASTE - Wake Up Yoga
11AM - Kirsten Joy Burch - Ayurvedic Yoga - Practices to Calm & Cool
12PM - Lisa Ware - Goddess Chakra Vinyasa Flow + Reiki
1PM - Thom Allen - The Peaceful Warrior
2PM - Jaqueline Michelle - Yoga for Personal Exploration
3PM - Peggy Breeze - Hatha Yoga
4PM - Phyllis E Parker Parker-Bertun - Yin Yoga and Your Dosha's
5PM - Bridget Gibbs -Change Your Breath, Change Your Life
MOVEMENT MEDITATION LINE UP
North Brook
10 AM - Shamanic Drum Meditation - Ashley Ray
11 AM - Hoopology Jam - Hoop Dance- Chelsee Elizabetta
12 PM - Vedic Thai Yoga Bodywork - David & Misty
1 PM - Ecstatic Dance - Monica Blossom
3 PM - The Healing Power of Holographic Sound, Experiential - Dr. Paul Hubbert
4 PM - Rhythm for Evolution - TaKeTiNa Rhythm Process - Michael Kenny
SPEAKER LINE UP
Talks will only be 30 min
Sunny Slope
11 AM - Collin West - What in your water?
www.ewater.com
12 PM - Mrs. Ana Noyce - Shifting of the Ages
www.lightlanguageuniversity.com
1 PM - Michelle Welch - Magic of Connection
www.MichelleWelch.com
2 PM -Arthur Graye- Intuition is Everything
www.thegreenmanstudios.com
3 PM -Rev Lee- Debunking the Myth About Love
www.AgapeSpiritualCenter.com
4 PM -Shelley Kaehr- Past Lives with Pets
www.pastlifelady.com
Spring Glade
12PM - John Cappello - Are you Psychic?
www.johncappello.com
1:30 PM - Cathy Reeder - How To Live A Fearless Life!
www.cathyreeder.com
2:30 PM - Dr Fran Leigh - Manifest Your Life
www.angelswithfran.org
3:00 PM - Misse Gifford, Intuitive Healer -
Biohacking what is holding you back
www.aromafreedomclinic.com
4:00 PM - Ruth McKee- Trust: A Way of Life
www.newspiritualhorizons.com
4:30 PM - Nataliia Hays - Transform your reality with a game "Lifeline"
https://haysgames.com...­
Fairview
11:30 AM - Dr. Jerron Hill - What's the big deal about CBD? It's all about Stress and the Endocannabinoid System
www.drcbdandnutritoncenters.org
12:30 PM - Lisa Cannon - How to Heal your Childhood Trauma???
1:30 PM - Vijay Moksha - The Friend or Foe
www.MysticMandalaCenter.com
2:30 PM - Darla Gray - Connecting in Spirit™ Gathering (1 hour Talk)
www.darlagray.com
3:30 PM - Jennifer Rae, Soul Integration Facilitator -
What is Soul Integration and how can it support you?
www.MysticMandalaCenter.com
4:30 PM - Marina Shterenberg & Juan Carlos Verastegui - Quantum Group Healing - Experience the True Power of Unconditional Love at work in your body, mind and spirit
For even more details visit
www.HolisticFestivalofLife.comFor more information contact:
Jennifer Rae, Event Director
469-401-4777
jennifer@holisticfestivaloflife.com
www.HolisticFestivalofLife.com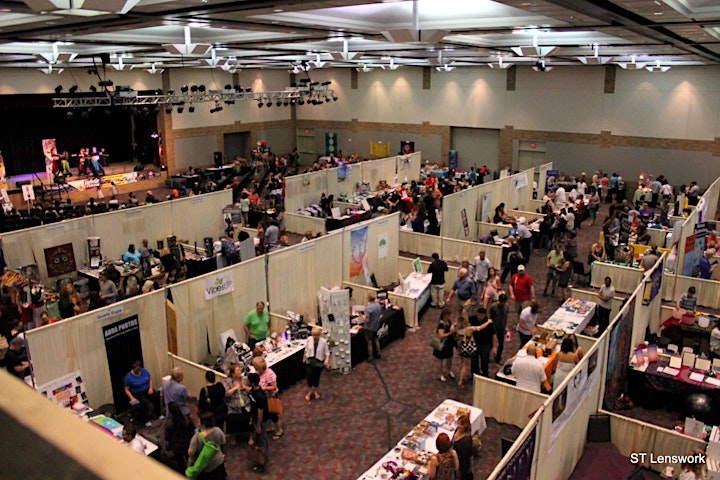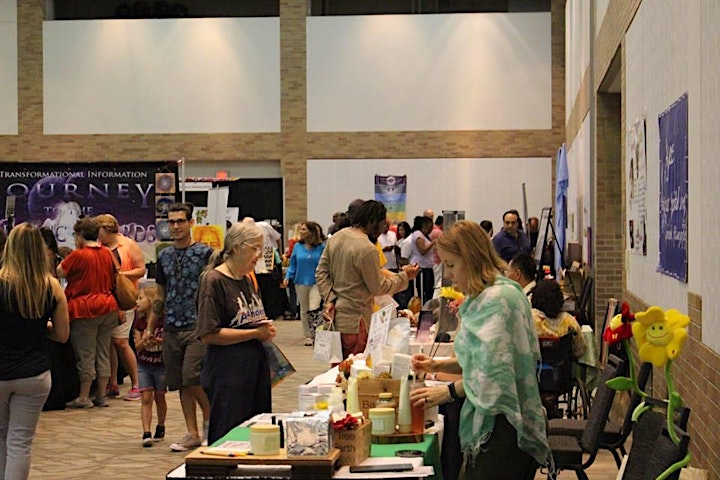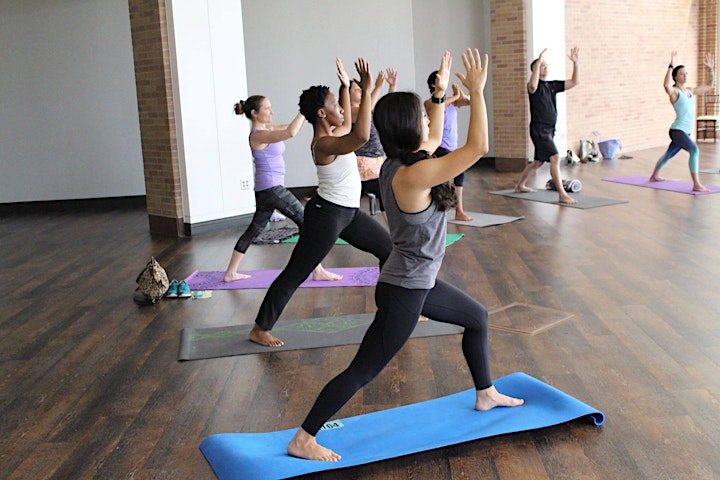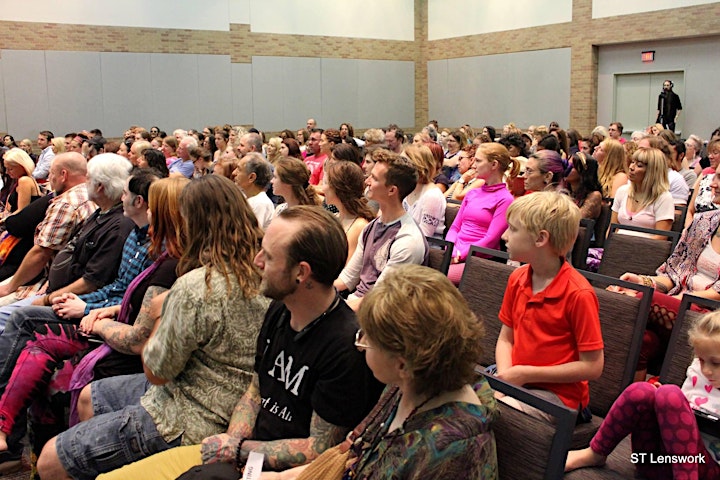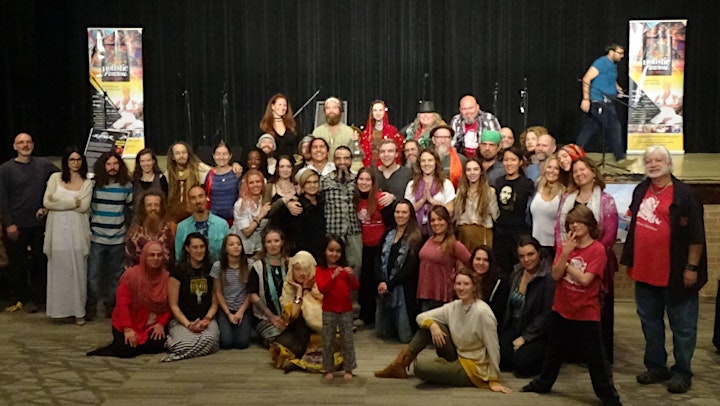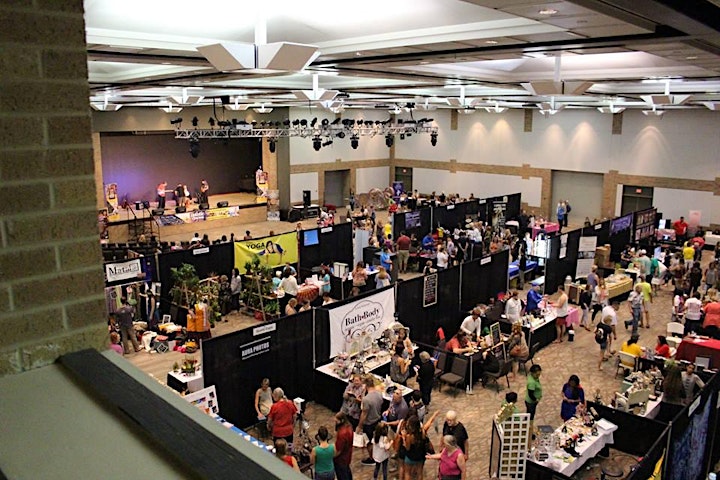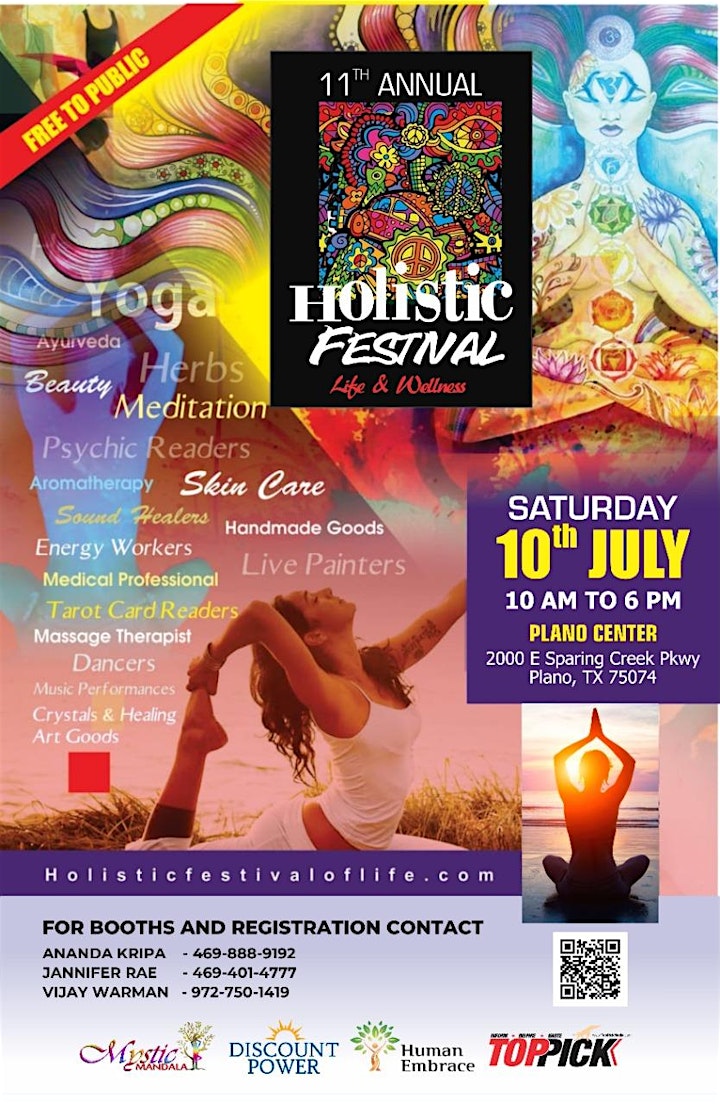 Organizer of 11th Holistic Festival of Life and Wellness