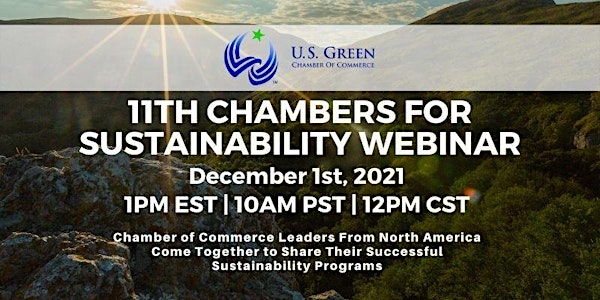 11th "Chambers for Sustainability" Webinar
11th in the series: Highlighting the sustainability achievements of chambers from around North America
About this event
Introduction:
This webinar will be open to all individuals working with chambers of commerce all around the world. We welcome chamber leaders, staff, board members, and committee members, etc.
In order to adapt to changing times, businesses and chambers of commerce need to change. Social awareness, sustainability initiatives, and CSR are all becoming necessary elements of any successful business's plan for the future. Sustainable and social practices do not require sacrificing economic success and in many cases, becoming more sustainable improves business performance. Our speakers will be sharing the experience and expertise that has allowed them to make their business communities more sustainable while upholding, or even improving, their bottom line.
There will be a Q/A and discussion period at the end of the webinar. Past speakers will be in attendance and we will also have representatives from the U.S. Green Chamber of Commerce give a short presentation at the end of the webinar discussing our "Chambers for Sustainability" coalition program.
Logistics:
-This webinar is completely free
-Zoom link: https://us02web.zoom.us/j/83369852650
-This webinar will be held online, via zoom. Participants will register now so that they can receive an email with the zoom link one day prior to the event, and once again on the same day of the event.
The U.S. Green Chamber is excited to welcome the chamber speakers and all other participants! The sharing of knowledge brings us one step closer to our goal of a green business revolution!
Webinar Speakers -- More coming soon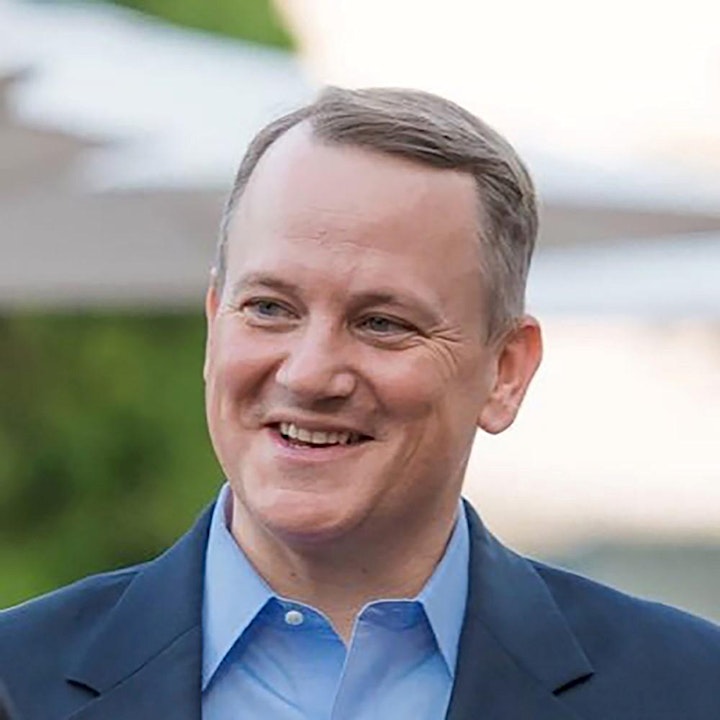 The Worcester Regional Chamber of Commerce:
Timothy Murray, the CEO of the Worcester Chamber, will speak about "The Worcester Green Corps" (WGC). The WGC was founded as a public/private partnership with a mission to clean and beautify the city on a year-round basis. The WGC seeks to ensure that as Worcester grows economically, we prioritize environmental responsibility and include residents, businesses, and organizations in conversations about development and sustainability. We also provide outreach and educational tools to make environmentalism accessible to everyone in the city.
Timothy P. Murray:
Timothy P. Murray became President and CEO of the Worcester Regional Chamber of Commerce in June of 2013. He leads a team of professionals serving the region's business community by focusing on economic development, public policy, member services, and other activities that contribute to a vibrant business climate. The Chamber's mission of recruit, retain, and incubate aims to bring new businesses to the region, retain existing businesses, and nurture those in emerging sectors.
As President and CEO of the Worcester Regional Chamber of Commerce, Murray helped lead the effort to bring the Red Sox Triple A team to Worcester as well as Madison Properties and owner Denis Dowdle who is leading the ballpark redevelopment plan on the 22-acre site that had been dormant for decades.
Tim is also the former Mayor of Worcester, and former Lieutenant governor of the Commonwealth of Massachusetts.